Tribal parks could offer visitors a cultural view of the Grand Canyon that also benefits local communities.
---
Along with incredible views, the eastern edge of the Grand Canyon offers something extra: places where visitors can walk up to the rim to hear and feel the great river and canyon up close. The mostly traditional Diné families who live here are not keen to see large numbers of visitors debark in this quiet, rugged, and remote region of the Navajo Nation. They want to protect their land, water, and traditional ways of life.
The Navajo Parks and Recreation Department has the complex and delicate task of managing the sprawling Little Colorado River Gorge and Marble Canyon Navajo tribal parks that encompass much of this eastern rim. In addition to operating on a limited budget, the department has to navigate jurisdictional grey areas, since the parks overlap with lands overseen by the local Cameron and Bodaway-Gap chapter governments, and respect the lifestyles and culture of traditional people who herd sheep, farm, and live inside the tribal park boundaries. And then there's the historic boundary dispute with the National Park Service.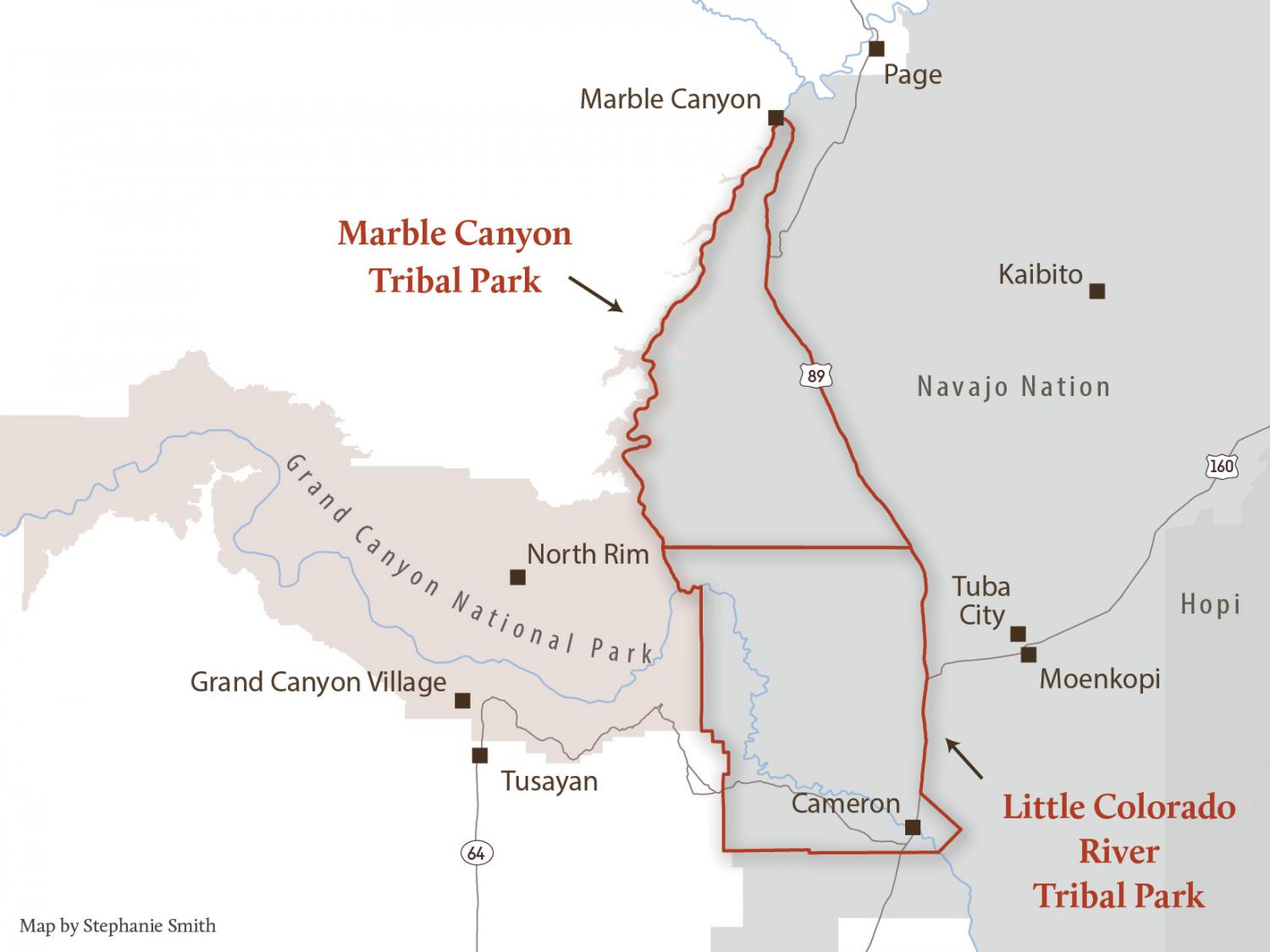 Given these challenges, two years ago, the Navajo Parks and Recreation Department decided to line out a plan to strengthen the Navajo park system by developing these two East Rim tribal parks as pilots of what could be done with other iconic areas across Navajo land. The Grand Canyon Trust serves as an adviser to the Navajo Parks and Recreation Department planning team, supporting its work to gather stories from local elders and seek community input to help determine what places should be open to visitors, how they should be experienced, and by how many people. The department is also working to identify lands that could be better managed by the local Navajo chapter communities as well as shared management zones with Grand Canyon National Park.
By giving locals a voice and an opportunity to reap some of the rewards of attracting visitors to the tribal parks, the department is setting a precedent for future park and visitor planning that respects the Navajo way of life.
---

Tony Skrelunas directs the Trust's Native America Program. 
---