Now is the time to give to the Grand Canyon Endowment.
---
For decades, you and supporters like you have donated to the Grand Canyon Trust to protect the Grand Canyon and the Colorado Plateau from ever-shifting threats. 
Together, we've improved air quality at the Grand Canyon and across the plateau, protected the Colorado River and nearby communities from uranium contamination, stopped inappropriate development from spilling below the rim, and much more.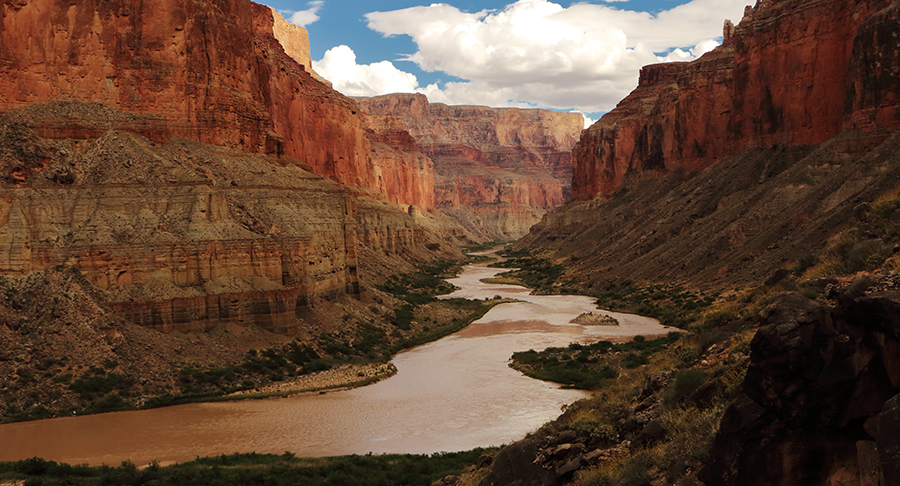 While we celebrate these wins, we also know that unforeseeable challenges will emerge in the coming years and decades. We assure you that we will always rise to meet this uncertain future with unshakeable fortitude and an ambitious vision. Yet, our shared success will require sustainable financial strength.
This year marks the 100-year anniversary of Grand Canyon National Park. To commemorate the occasion and ensure we have the essential operating revenue to continue to safeguard this remarkable place for future generations, we've established the Grand Canyon Endowment. The fund currently has $5 million in principal; to sustain our programs, the long-term need is $25 million. 
To learn more and contribute, please contact Libby Ellis at lellis@grandcanyontrust.org.
River Trip inspires Grabe Family to support the Grand Canyon Endowment
"As kids, we'd all been to the Grand Canyon—we knew it was majestic and beautiful. But to experience it below the rim—within the canyon, and on the river—was unforgettable. Our guide, Robby Pitagora, made the canyon come to life with his passionate stories about the river, its rapids, the rock layers, the Native peoples, and the threats. We didn't realize that development plans for projects such as the Little Colorado tramway could be in play. It's a national park, after all, but it became quite clear that the canyon won't be protected forever unless we all take a stand.
At the take out, my siblings and I asked each other, 'What can we do?' We decided to pool our resources and, in honor of Robby, make a $20,000 gift to the Grand Canyon Trust's endowment knowing that this investment would help ensure future generations—our kids and others—will experience the canyon the same way we did. The Grand Canyon Trust will be there to safeguard the canyon for generations to come, and we're grateful we could help." —Lisa Grabe-Taffe
Thanks to Doug Grabe, Caryn Grabe Robinson, Lisa Grabe-Taffe, and Laura Grabe, the Trust's conservation programs will continue to "Keep the Canyon Grand."