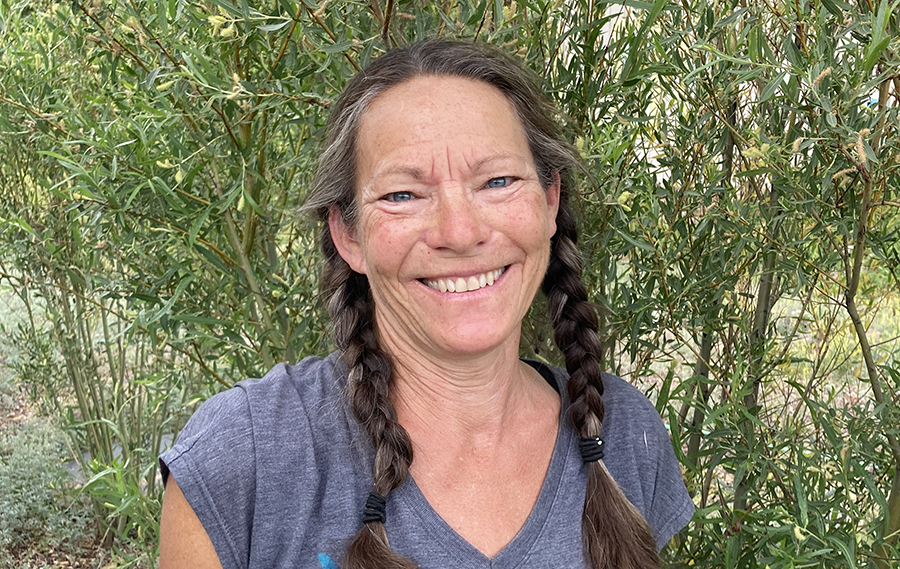 Hometown: Flagstaff, AZ, transplanted from Minnesota  
Member since: 2001
Volunteer since: 2019
Total hours donated: 29 hours and counting
What brought you to the Trust?
A lot of what brought me to the Trust was Lisa! After I retired from teaching high school science, I became the STEM (Science, Technology, Engineering, Math) coordinator in Flagstaff, and worked to connect scientists with students in local K-12 schools. I reached out to Lisa Winters. And I've known Roger Clark forever. So I've already known about the Trust. But I didn't get really involved until I retired and had time. 
Why do you volunteer?
It's selfish, but volunteering makes me happier and more connected. I feel really lucky to work with others toward a common goal. I grew up as the daughter of a biology teacher and lived in the country, so I spent my childhood digging around in nature! These experiences obviously shaped me, and I want young people to be able to explore nature and see exciting possibilities for their own futures. The Grand Canyon Trust is the sweet spot for me, combining my passions for nature and for education.
What's it like in the field?
I love experiencing the magic of water in Arizona — dragonflies, birds, and unique flowers — while working with old and new friends. The Trust's guidance, amazing food, and wake-me-up coffee don't hurt either!
Thank you, Mindy!