A just transition for Indigenous communities is about more than just clean energy.
---
As a little girl, one of my favorite things to do was to stop on the side of the road to eat fresh watermelon. On trips between the rez and Winslow, Arizona, roadside vendors would be parked selling produce. My family would buy corn and different types of squash, and a watermelon that my cheii would cut open for us to eat.  
I'm not sure when we stopped doing this, but there are no roadside vendors selling produce anymore. Someone told me that's because it was a safety hazard with people pulling on and off the highway. Sounds reasonable.  
Many years later, those roadside watermelon stops with my grandpa came back to me when trying to figure out why there were so few farmers on the Navajo Nation, and why we, as a people, are almost completely dependent on Bashas', a non-Native grocery store chain, and on border towns off the reservation, for food. The Navajo Nation Reservation is 27,000 square miles, roughly the size of West Virginia, yet it has only 13 grocery stores. Many families travel hours to buy simple necessities.
For generations Navajo people grew our own healthy foods, especially the three sisters — corn, beans, and squash — along with those melons I'd loved as a kid. So why didn't our leaders build a safe place for Native farmers to sell their produce? One practical answer is that our self-sufficient networks of Native food producers had to be abolished for a federal policy of capitalist assimilation to work. We Indians had to be forced into total dependency and our traditional economies, which had sustained our people and powered thriving societies for centuries, destroyed. There was no room for Native people to feed ourselves in the grand vision of a capitalistic economy. 
RAYMOND CHEE
---
As our traditional self-reliant economies — in which someone might offer to split a load of firewood in exchange for a crate of fresh-grown produce — were stamped out, we shifted to a cash-based economy. That capitalist model disincentivized people from investing their time and resources in farming, a situation made worse by drought and growing water shortages. But this shift also affected our social fabric and culture, as the time spent in the fields was also time spent learning from elders and learning about our land.  
Instead of farming, many of us left our communities to get educated so we could earn money to feed ourselves. We turned our backs on life-giving nourishment because we believed this new system would provide. But today there's not enough cash to feed everyone and — let's be real — there never was. The cash economy never worked for us. Our children are growing up with food insecurity because the same types of policies that shut down roadside farmers markets created political barriers to growing our own food and building strong local economies. In many cases, our tribal governments often favor the interests of large corporations over the long-term well-being of their own people.
And in this way, it's not that far a leap from the disappearing watermelon vendors of my youth to the decades of strip mining on Black Mesa as Peabody dug rich seams of coal from the Kayenta Mine in order to power Navajo Generating Station. The mine and the plant hired many Navajo and Hopi workers, representing a major shift from subsistence living to a wage economy and significant revenue streams for the tribes. If you had a family member employed in the coal industry, you no longer needed to grow your own food because you had money to go buy it. Many families thrived. They sent their kids to school in nice clothes and bought vehicles to make sure their kids got to class on unpaved roads even if there was mud and snow. And those kids eventually went to college.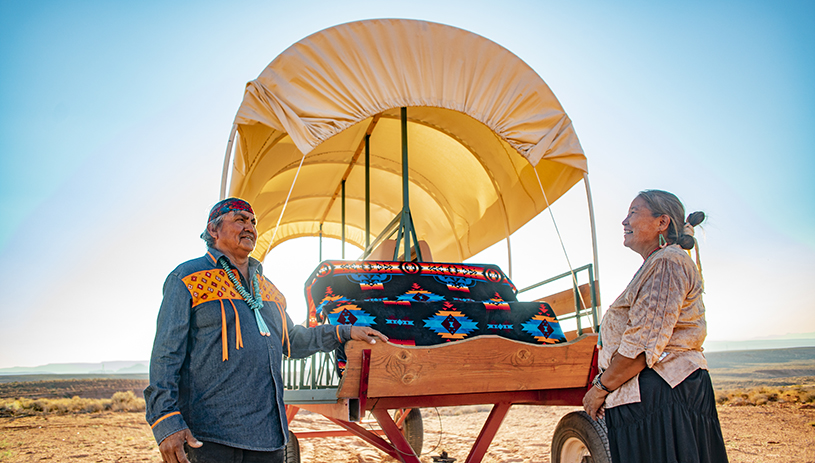 JAKE HOYUNGOWA
---
But the benefits of this shift did not last for those communities. The extractive economy is closing, those jobs are leaving, and royalties from the coal industry to tribal governments are gone. So how do Indigenous communities survive from here? By building an economy that's not dependent on forces outside of our control. First, we have to make sure our communities have food sovereignty and access to clean water, which form the foundation of an asset base. With these assets, communities can build a baseline economy of self-sustaining businesses where the exchange of goods and services rewards people for traditional skills, labor, and years of work experience. With the right investments, they can then grow those businesses, create jobs, and pay local taxes that communities can invest in the kinds of services and infrastructure — roads, running water, electricity, internet — that support a healthy economy. 
The term "just transition" gets thrown around a lot as shorthand for moving away from coal and other forms of climate-polluting energy toward a cleaner, greener economy. But a real just transition is so much more than that. A truly just and equitable transition represents an opportunity for Indigenous communities to create economies that not only work for them by providing basic necessities that every human should have access to, but also repair the damage that's been done in the past and align our economic activity with our cultural values and traditions. 
Our economies are currently built on principles that are foreign to our ways of thinking and the lives that we want to live. We need to build our economies based on our own ways of knowing our world. This translates into how we utilize resources and how we conserve those resources for future generations of not just five-fingered beings but other species as well — the forests, the plants, the elk, the fish. These living beings are not assets on a balance sheet, nor are they only spiritual relatives; they are also key stakeholders and contributors to truly Indigenous economies. Rather than building material wealth, Indigenous economies prioritize supporting ourselves in a sustainable way while also conserving for those who come after us.
Our grandparents demonstrated for us sustainable, subsistence-based economies and many young, educated people have launched community-led initiatives and businesses based on that knowledge. The question is: How can we provide the resources needed so that these initiatives and businesses can expand their positive impact utilizing our skilled workers, technology, and innovation to navigate the challenges to entrepreneurship?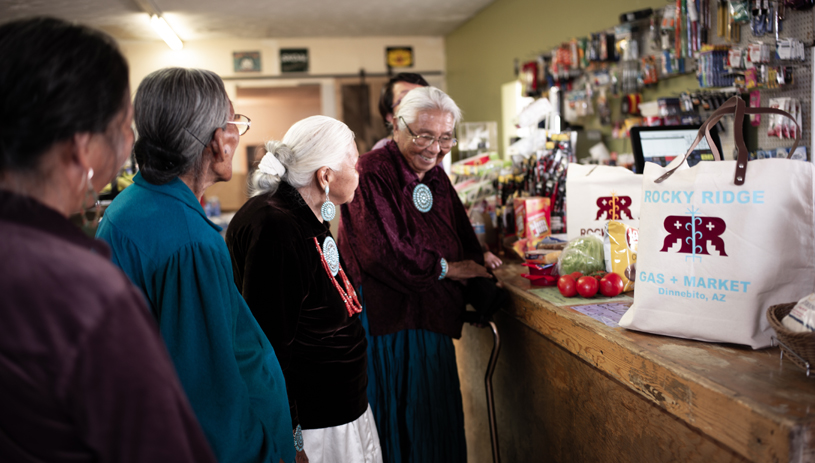 RAYMOND CHEE
---
At Change Labs, a Native-led entrepreneurship hub, we commissioned a report to figure out why it is so difficult to start a business on the rez. According to indicators developed by the World Bank, the Navajo Nation ranked in the bottom 15 percent of 190 nations around the globe on three of the most important indicators to doing business: getting land, getting electricity, and enforcing contracts. Small businesses are the backbone of the economy because they provide jobs but they also provide the best opportunity for the dollars that are generated to cycle through the economy several times, benefitting more people in the community. The study supports the idea that the systems that have been created for the benefit of large industries on reservation land have locked out entrepreneurs from accessing land needed to house businesses. These systems also increase the cost of development and construction, and make it difficult or impossible for entrepreneurs to protect their investments. Tribal leaders continue to follow this framework in search of jobs for community members, but large developments like casinos will never be able to generate the number of jobs needed. For economic development to occur, people need to have the agency to offer their products and services to the market. The value that only entrepreneurs can generate has not been fully realized within Indigenous communities.
When it comes down to it, a just transition is really about a power shift. It's about shifting agency to the community, so that Navajo and Hopi people can create an economic vision for the future together: what do healthy Indigenous economies look like? What are our priorities and needs? They include housing, education, food systems, infrastructure needs. That way, when outside investments come in, the community already has established priorities in terms of where that investment should go. That's why, for over a year, we've been helping to facilitate community conversations where community members answer these questions and line out their priorities.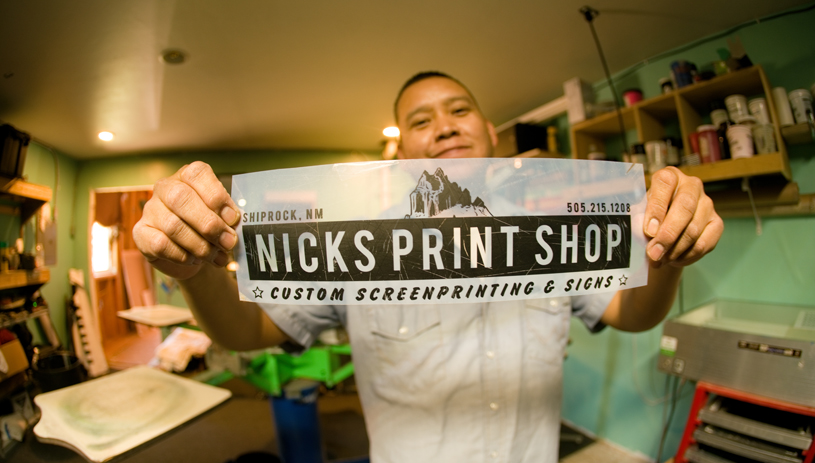 JAKE HOYUNGOWA
---
Everybody has a role in the just transition. No matter where you live, no matter who you are, there is a role for you. We're talking about a generational shift in how we use natural resources. Indigenous communities have a lot to say. We have a lot of knowledge we can offer. But that doesn't mean that it's all on our shoulders. 
Everybody can pay attention to policies around power generation, water use, and climate change. Everybody can support policies that put power over land and water back into the hands of Indigenous people and strengthen Indigenous entrepreneurship, from the roadside watermelon stands of my youth to the tech entrepreneurs of tomorrow. 
Because a just transition isn't as simple as replacing coal power plants with solar farms. It's about innovations in transportation. It's about building infrastructure. It's about equitable access to clean water, food, and capital. And it's about creating space for local Indigenous communities to chart their own paths and be the heroes of their own stories.
---

Jessica Stago (MBA) serves as the Native American economic initiatives director for the Grand Canyon Trust and the director of business incubation for Change Labs.
---
EDITOR'S NOTE: The views expressed by Advocate contributors are solely their own and do not necessarily represent the views of the Grand Canyon Trust.