Training a new generation of advocates.
---
Close your eyes and imagine a world where environmental justice has been achieved. What does it look like?
It's a world where communities are food secure and have access to wholesome food. A society that respects the dignity of all living beings and natural systems. A place where water and housing are equitably distributed and accessible.
These are three of the hundreds of dreams that young people (ages 15-30) hope to see in the future. Each summer, the Grand Canyon Trust's Rising Leaders Program selects a cohort of young environmental advocates for LeaderShift — an immersive 12-day environmental advocacy training course. 
For the last two years, the LeaderShift curriculum has focused on identifying and training young people on the principles and strategies Navajo and Hopi communities are employing to shape a "just transition" from climate-polluting forms of energy to a more regenerative economy that aligns with their cultural values. LeaderShift participants commit to learning action-based strategies to create social and environmental change in their own communities. Since its creation in 2019, LeaderShift has attracted a wide range of young advocates, including seasoned activists as well as those who are taking their first steps into environmental advocacy.
Danielle Vermeer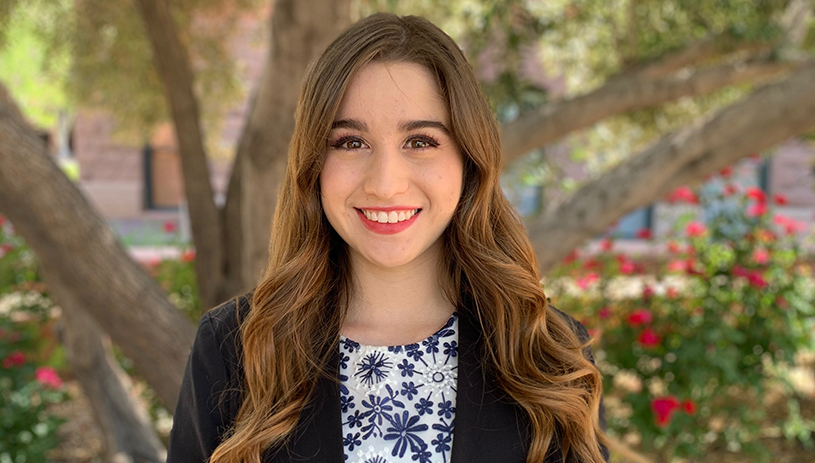 Danielle is one of 44 young leaders who have completed LeaderShift since 2019. She also sits on the current Rising Leaders Advisory Council — a youth advisory group created to inform and provide program feedback to Rising Leaders staff.
When she is not working with us, Danielle is a graduate student at the University of Michigan working toward a master's degree in environment and sustainability. Her studies focus on the roles that behavior, education, and communication play in promoting a more equitable and livable world. 
Environmental justice is the foundational step towards building a society and economy that respects the value of the environment and nurtures the inherent value of all people. 

– Danielle Vermeer 
During LeaderShift, Danielle always dared to dream big when it came to imagining a better future. Her visions included things like transforming academic curricula to include the histories of all people and environmental quality self-assessments. 
"LeaderShift showed me that we cannot have sustainability without a deep commitment to environmental justice and equity," Danielle reflected when I caught up with her recently about her experience.
I asked Danielle why this mattered and she explained: "One blanket solution developed by people of similar backgrounds and mindsets cannot solve our community's complex environmental challenges. To create a world where everyone can live happy and healthy lives, we must consider the unique circumstances and experiences of all those impacted. Bringing more diverse voices into leadership positions and education spaces can help us better manifest a just transition."
Lance Tubinaghtewa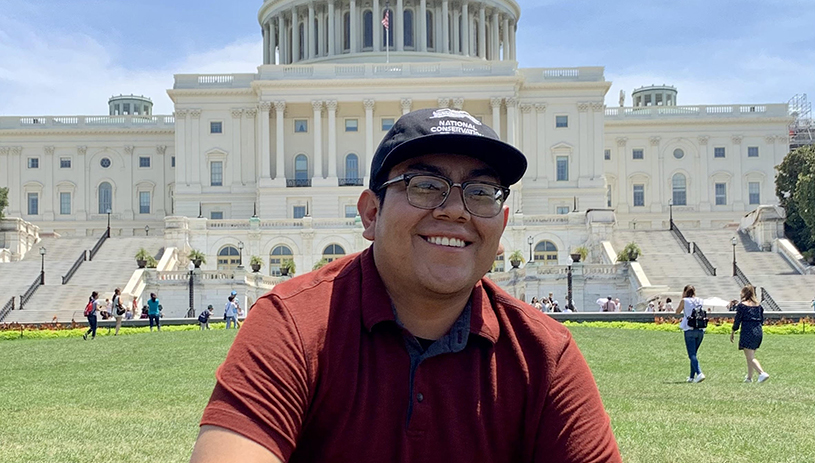 More often than not, each LeaderShift participant is working with numerous organizations to gain further experience in the environmental movement. Lance Tubinaghtewa is one example of a new generation of environmental leaders who are chasing a better tomorrow. 
Lance is Hopi from the village of Sichomovi on First Mesa. He belongs to Alwungwa (the Deer Clan). In the summer of 2021, he interned in Austin, Texas with the Rivers, Trails, and Conservation Assistance Program within the National Park Service. Before joining LeaderShift, Lance worked with the Grand Canyon Trust as an intern in our Grand Canyon Program. 
When working with Lance, one thing he constantly brings to the table is the importance of resilience. "Resiliency is in our blood and its presence has not been forgotten," he shared with me. As an up-and-coming conservationist, Lance's goal is to garner attention around Indigenous stewardship of public lands in the Southwest. This wish stems not only from his Hopi ancestry, but from his work as a practicing caretaker of the lands he calls home. 
"What are your visions for a just transition in the future?" I asked him.
"Personally, just transition for me means the implementation of proper measures to clean, build, and sustain the water sources for Indigenous communities on the Colorado Plateau. Out home, on Hopitutskwa, I hope to contribute to just transition by providing opportunities for my community members to participate in ecological and watershed restoration projects. I think of a quote made by an old Civilian Conservation Corps member when thinking of the potential here, it goes: 'Heal the land, heal the man.'"
Taryn O'Neill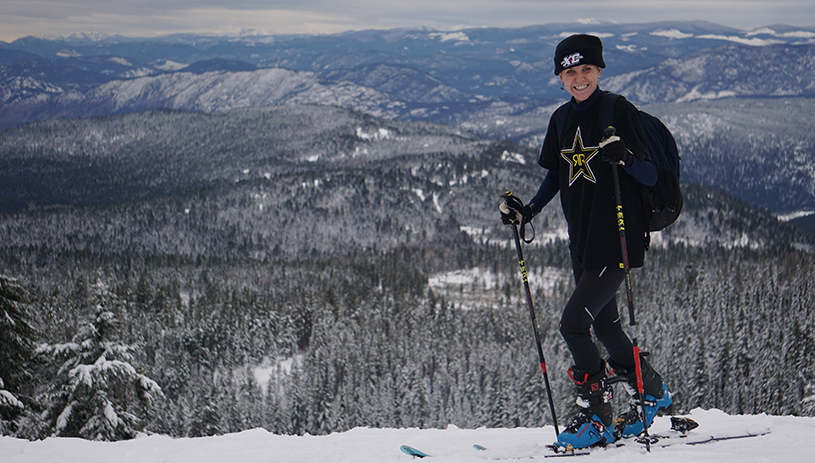 Young people teach us that in order to achieve a better future, the environmental movement needs to be inclusive of all identities and diverse in its tactics. One person who has shown us that is Taryn O'Neill. Taryn joined us from the mountains, valleys, and glaciers of western Canada. She is currently working toward an undergraduate degree in environmental sustainability with a minor in applied Indigenous studies at Northern Arizona University (NAU). She is also a student athlete at NAU, running on the cross-country and track and field teams. 
During my time with Taryn, she always struck me as a person who enters a room with empathy and ears for listening. She is someone who leaned into ambiguity with a desire to learn. Throughout LeaderShift, Taryn sought to act as an active ally to Indigenous peoples. She shared with me, "As a white woman, doing that historical learning and unlearning on my own was important and beneficial, but through LS [LeaderShift], I learned how to move my frame of mind toward the future, which is really what I think LeaderShift is all about — not only teaching awareness of social and environmental injustice, but forming realistic and tangible steps for a just future." 
To educate other young people about a just transition, Taryn created a mock version of Monopoly to serve as an analogy for current issues affecting tribal communities. Her mock game points out that, "if Monopoly is [an] analogy for the current economic system, then the land is the board and the properties we buy are the people. Achieving a just transition means changing the board, the rules, and the entire definition of 'winning.'"
---
When was the last time you asked young people what their dreams are for a healthy future? Have you asked them what a better world looks like?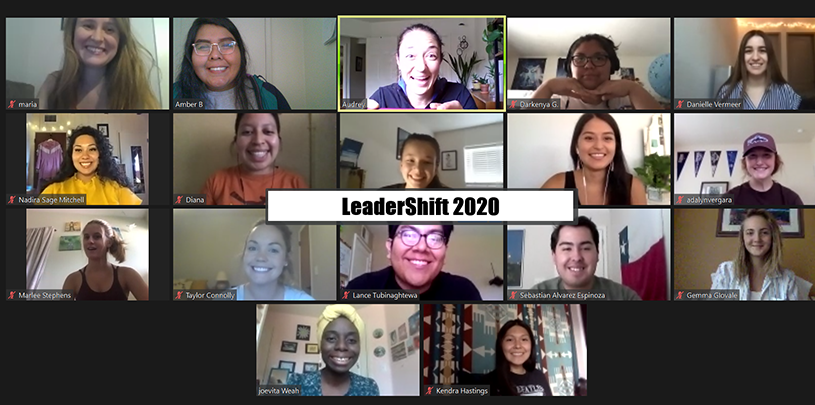 ---
LeaderShift was developed to host a space where young people are both the teachers and the students. A new generation of environmental leaders is rising and with them they bring three things needed in the pursuit of a just future: 
1. URGENCY
Young people have grown up during a time of rapid environmental transformation. They have witnessed changes on the Colorado Plateau like wildfires becoming more frequent and destructive. Or they have grown up in communities like Black Mesa, on the Navajo Nation, communities that are living the realities of climate change and a depleted aquifer. 
2. COMPASSION
Young people show up for each other. Young people are entering their careers and educations at a time when justice, equity, diversity, and inclusion trainings are becoming the norm.   
3. CREATIVITY AND VOICE
Today, we have the ability to share our opinions with the world using social media. Young people are able to express themselves, and they do so creatively through dance, visual art, poetry, stories, and even funny 15-second videos on TikTok.
The truth is young people today are already building their visions for a better tomorrow. They are preparing for a world that includes many voices and many visions.
LeaderShift gives young people a space to own their narrative, connect with other young advocates, and create accountability for their generation to nurture the environment for those to come. Learn more and support this work ›
---

Amber Benally manages the Grand Canyon Trust's Rising Leaders Program.
---
EDITOR'S NOTE: The views expressed by Advocate contributors are solely their own and do not necessarily represent the views of the Grand Canyon Trust.