BY TRUST STAFF
ARIZONA FORESTS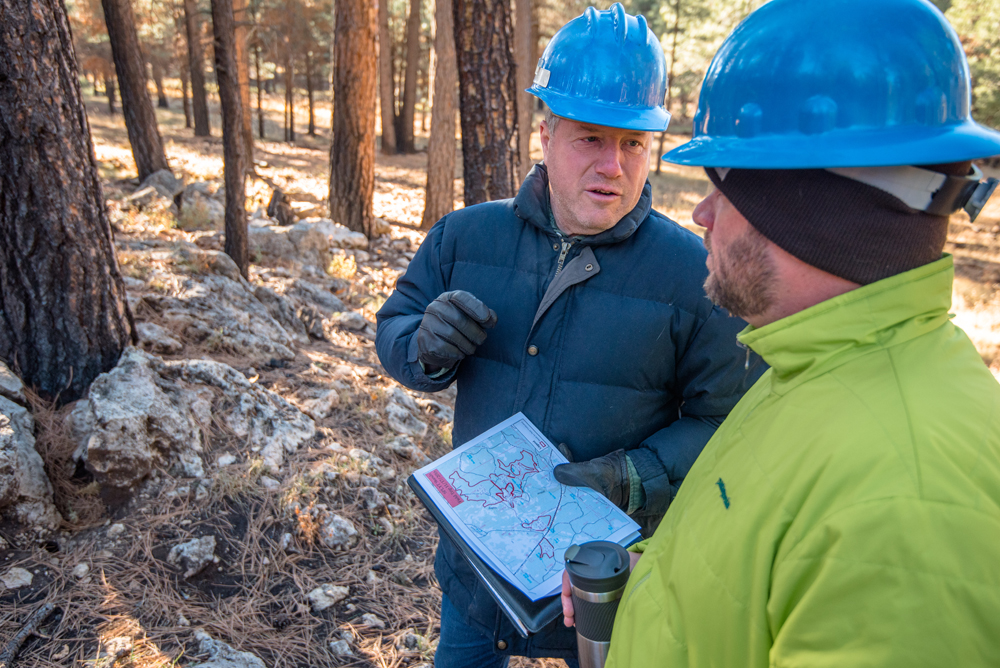 Thinning faster
While selective mechanical thinning aimed at making forests healthier and reducing the risk of wildfire continues on the eastern portion of the Four Forest Restoration Initiative (4FRI), it remains slow around Flagstaff and Williams. Along with a coalition of stakeholders and the Forest Service, we're co-developing a new proposal to accelerate treatments from about 15,000 acres per year to 50,000 acres per year during 2018 and beyond. This approach would present an opportunity for industry partners to thin nearly 500,000 acres of ponderosa pine forest over the next decade, reducing the risk of severe wildfire, providing economic opportunities to northern Arizona communities, and protecting water supplies. Complimented by prescribed burns and spring and stream restoration efforts, these targeted treatments will give trees room to grow old, returning forests to the more open structure that wildlife remembers from the years before clear-cuts and livestock grazing drastically altered the ecosystem.
BEARS EARS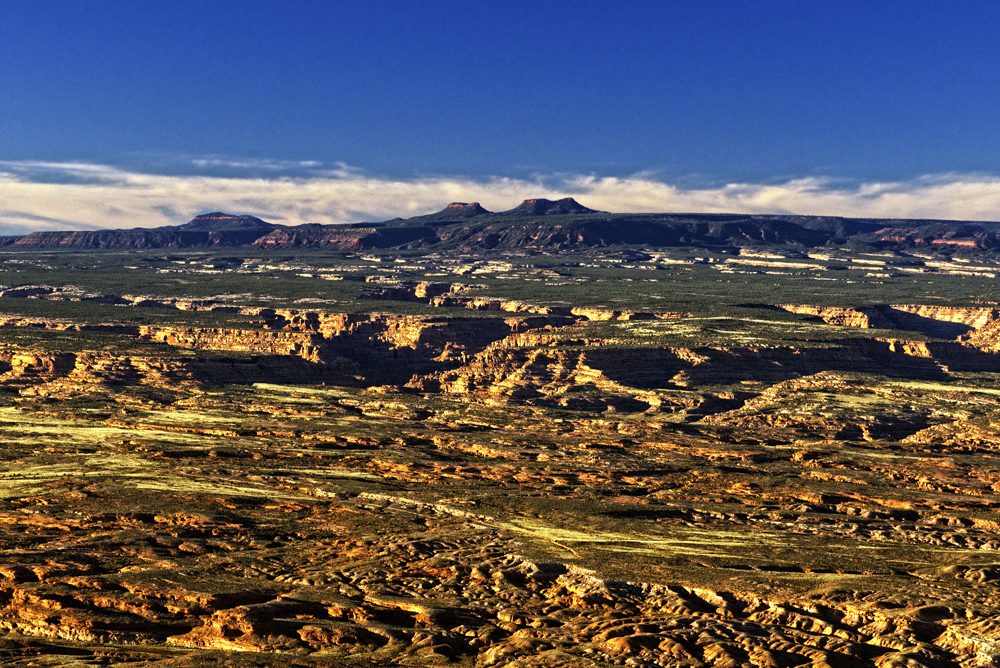 Utah politicos launch offensive
Bears Ears National Monument is a reality – with the full support of the majority of Utahns, more than 224,000 petitions signers like you, and 26 regional Native American tribes. So who's still opposing Bears Ears? You guessed it – Utah's politicians. 
They complain the monument was a "federal land grab," but it was already federal land. They lament that it is "too big," yet it's half a million acres smaller than the Bears Ears Inter-Tribal Coalition proposed, and it's almost exactly what was Rob Bishop called for in his failed Public Lands Initiative legislation. They claim they want to protect Bears Ears, but their actions are focused on undoing protections. 
Their objection to Bears Ears National Monument isn't about protection – it's about denying Native Americans a political victory and a seat at the land-management table. Meanwhile, tribes are working on Bears Ears' future, and we'll be asking for your help in defending it too. 
ENERGY
Coal leases could land in court
Leases to mine coal on federal land last for decades and coal mining pollutes our air and water, often requiring costly cleanups. So it's only common sense that before an agency permits a coal mine to move forward on our federal public lands, it should consider the most up-to-date climate science and ensure that the public is paid its fair share of royalties for any coal extracted. The Department of the Interior undertook this very challenge in 2016. After determining that existing leases were enough to hold over current operations, Interior hit pause on any new coal leases on federal lands to allow for review of royalty returns and of the impacts of new coal leases on climate change. Unfortunately, the new administration plans to rescind that effort, harming taxpayers and our climate, so the Trust is gearing up to defend it in court. 
GRAND CANYON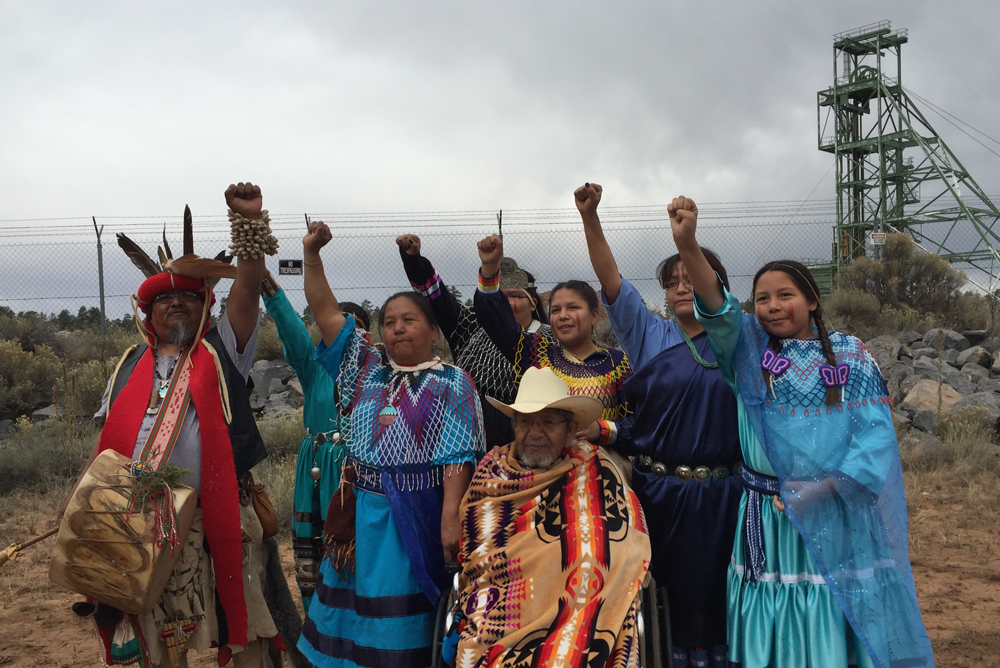 Uranium decisions loom large
For five years, Navajo families have been fighting a 10,000-person-per-day tramway into the Grand Canyon. A vote to reject or approve the development is expected during the spring session of the Navajo Nation Council. A decade ago, the Trust joined Havasupai leaders in another five-year campaign to stop new uranium mines from polluting springs within the Grand Canyon. In 2012, Interior Secretary Ken Salazar ordered a 20-year halt to new mining claims on public lands that abut Grand Canyon National Park. Now we're defending the ban against industry's efforts to overturn it and politicians' glee to gut it. Meanwhile, we've taken the Forest Service to court over its decision to allow the Canyon uranium mine to reopen under an outdated permit. An appellate court heard both that case and the case defending the mining ban in December 2016, but may not issue decisions until the fall.
NATIVE AMERICA
Investing in local businesses
Almost an elder, wise and experienced, Emmett Kerley is a driving force in diversifying the economy of the Navajo Nation's Cameron Chapter and beyond.  Kerley and other leaders have formed the DinéHózhó L3C, an ambitious low-profit limited liability company that works with six Navajo Nation member chapters to identify the most feasible local business ideas.  DinéHózhó has put together a team of researchers and facilitators to help communities become self-sufficient while honoring culture and the land, air, and water.  As the recently completed Cameron Chapter economic plan shows, this is accomplished by working with the community to identify values that should be protected, creating a common vision for the future, and identifying weaknesses, threats, and opportunities.  This process strengthens relationships within the community and develops partnerships to launch joint ventures direly needed in a region of high unemployment and controversial economic proposals. 
NORTH RIM RANCHES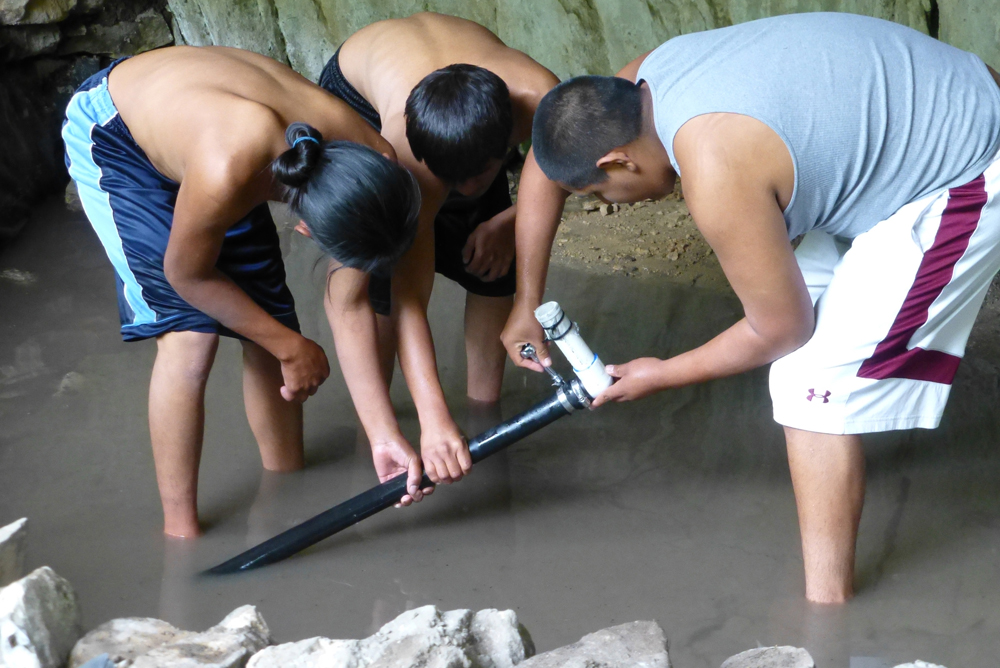 Hopi Youth Give Back to the Land
It's not every day that you get to be part of a win-win-win-win work project. But that's what we're expecting as we put the finishing touches on plans for a special volunteer trip slated for August 2017 with partners from the Hopi Tribe and the Forest Service.
Building on experience gained from springs restoration work at Castle Springs, on the Kaibab Plateau on the Kaibab National Forest, our Hopi partners will bring a crew of young people from the tribe who want to gain experience doing hands-on field work. Several tribal elders will join in and share traditional knowledge throughout the week. The Forest Service will provide supplies and tools. A team from the Trust will facilitate the work and run the field camp and kitchen. And the land will benefit, as a small spring-fed lake will be protected from livestock grazing. 
If this project is successful, expect more like it next summer.
UTAH FORESTS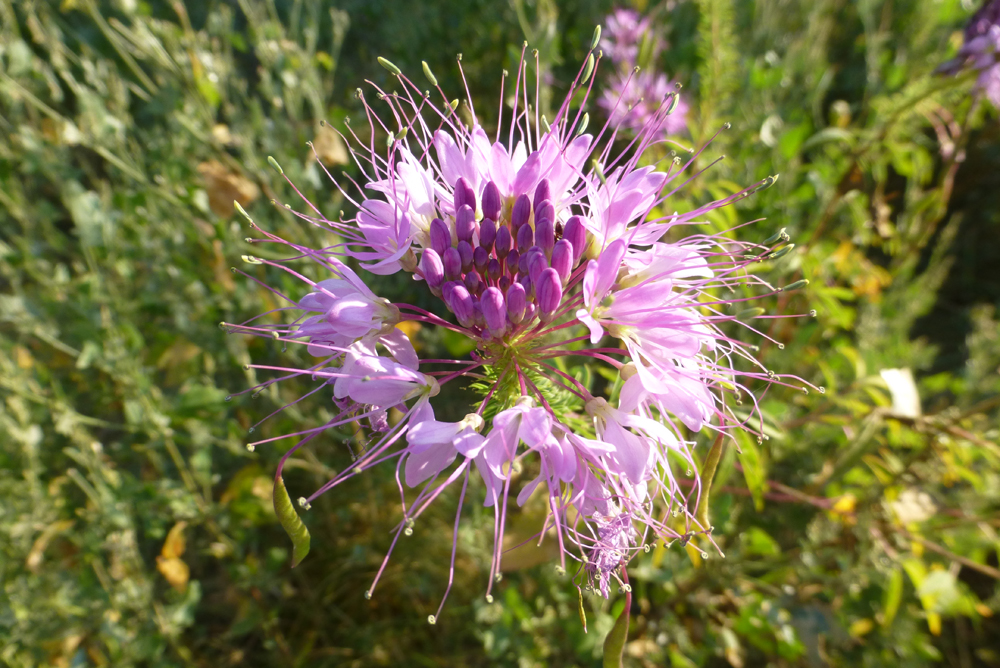 Cataloguing Bears Ears plants
Seventy plants are among the treasures singled out in the lyrical proclamation establishing Bears Ears National Monument.  But the proclamation lists plants by their common names, which can refer to more than one species.  So Trust volunteer Sue Smith and new Utah Forests Program Associate Marc Coles-Ritchie  have taken those 70 common names and generated a list of 132 plant  species which live within the Bears Ears National Monument boundaries, and to which those common names are often applied. We'll be compiling a guide to these plants for visitors to use to identify them.
Of these plants, native bunchgrasses deserve special attention. They have to compete with some pretty aggressive, non-native grasses under aspen, in meadows, and beneath ponderosa pine on Elk Ridge, inside the monument. Most of these exotic grasses were seeded for livestock forage and have taken over, often elbowing out native grasses.
VOLUNTEER
Gearing up for field season
We recently retreated to Kane Ranch for a week to prepare for our upcoming field season and brainstorm ideas for volunteer advocacy for the Colorado Plateau in this new political reality. Out on public lands and inside our historic homestead, we brushed up on our risk management skills, practiced changing flat tires, discussed new trip curriculum ideas for student groups, and got up to speed on the issues we're working on: clean energy initiatives in Arizona, uranium mining and development threats to the Grand Canyon, springs restoration across the plateau, and sustainable economic development in Native America. As we gazed across the House Rock Valley the last afternoon, we were each reminded what an honor it is to connect people to the places we love through volunteerism, and how important this work is for the future of the plateau. We are looking forward to getting back into the field this season.