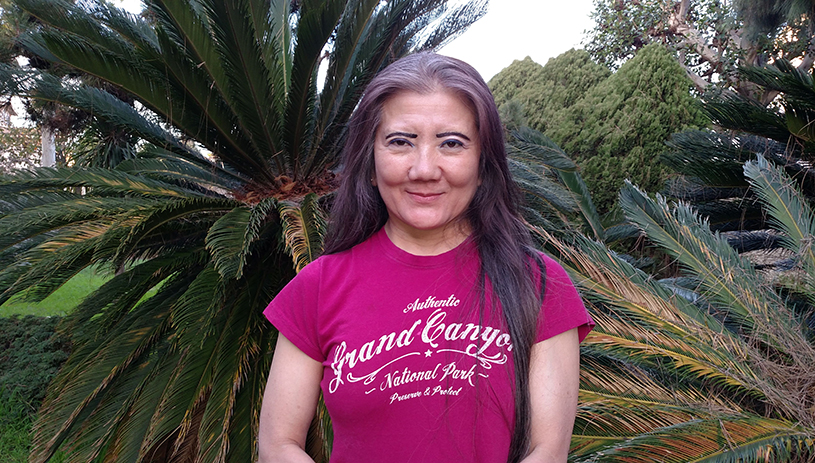 Hometown: Eagle, CO  
Volunteer and member since: 2007
Number of volunteer trips: 14
Volunteer hours: 458
Why volunteer?
I enjoy helping those who don't have a voice, particularly animals and the land. In 2014, I did a restoration trip in the Vermilion Cliffs area, and we dug a new watering hole around a spring so that animals could access pooled surface water. Later, the Trust shared camera-trap photos from the site, and it was so rewarding to see a cougar sipping water from the pool! Johnson Lakes Canyon trips are always a blast —I've been on two to this beautiful oasis within Grand Staircase-Escalante National Monument. 
What brought you to the Grand Canyon Trust?
I've backpacked over 1,000 solo miles through the Grand Canyon and along the way, I would always pick up trash. But I wanted to do more. Volunteering with the Trust means I get to meet great people, learn new skills, engage directly with conservation, and see beautiful places I never knew about, all while helping restore the Colorado Plateau.
I heard the saying, "We do not inherit the Earth from our ancestors, we borrow it from our children." Because of my volunteering with the Trust, I've been able to apply conservation practices to the three acres I have in Colorado; I'm going to leave my land better than I found it. All my electric needs are met through solar power. It's the best feeling! On my property, I've been pulling invasives and fostering native plants, and I put up deer fencing to give the aspen trees a chance, just like the Trust does around Utah's Pando aspen stand. I consciously minimize consumption of animal products, recycle, and compost. If everyone makes simple changes, together I believe we can make a difference.
Thank you, Lisa!