BY JERRY OTERO
Since President Biden took office in January 2021, anyone looking to get things done in Washington D.C. has had to contend with:
COVID-19. In 2021, engaging with elected officials moved to the digital space.
A new administration. It takes time to get the wheels turning. That means cabinet appointments, hiring, reviewing current policies, and setting priorities and guidance for federal agencies.           
A divided Congress. Passing legislation with a supermajority in the Senate can be challenging. It takes 60 votes to end debate or filibuster and force a vote on a measure. Considering that most bills are moved as larger legislative packages, individual bills often have narrow windows of opportunity. 
Nevertheless, here are some big conservation wins the Grand Canyon Trust is proud to have had a hand in in year one of the Biden administration. 
Big wins for conservation
Key leaders in place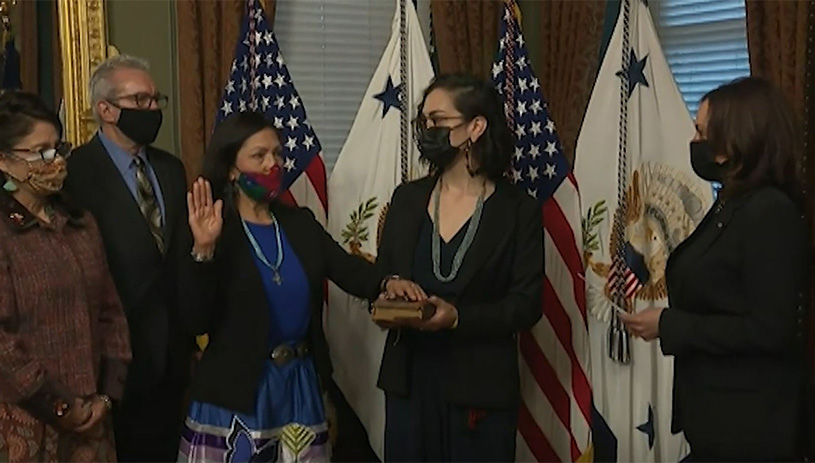 ---
From Deb Haaland (Pueblo of Laguna), the first Indigenous person to serve as secretary of the interior, to Charles F. "Chuck" Sams III (Cayuse and Walla Walla, Confederated Tribes of the Umatilla Indian Reservation), the first Indigenous head of the National Park Service, key players in the administration support national parks and conservation priorities. 
Bears Ears and Grand Staircase-Escalante national monuments restored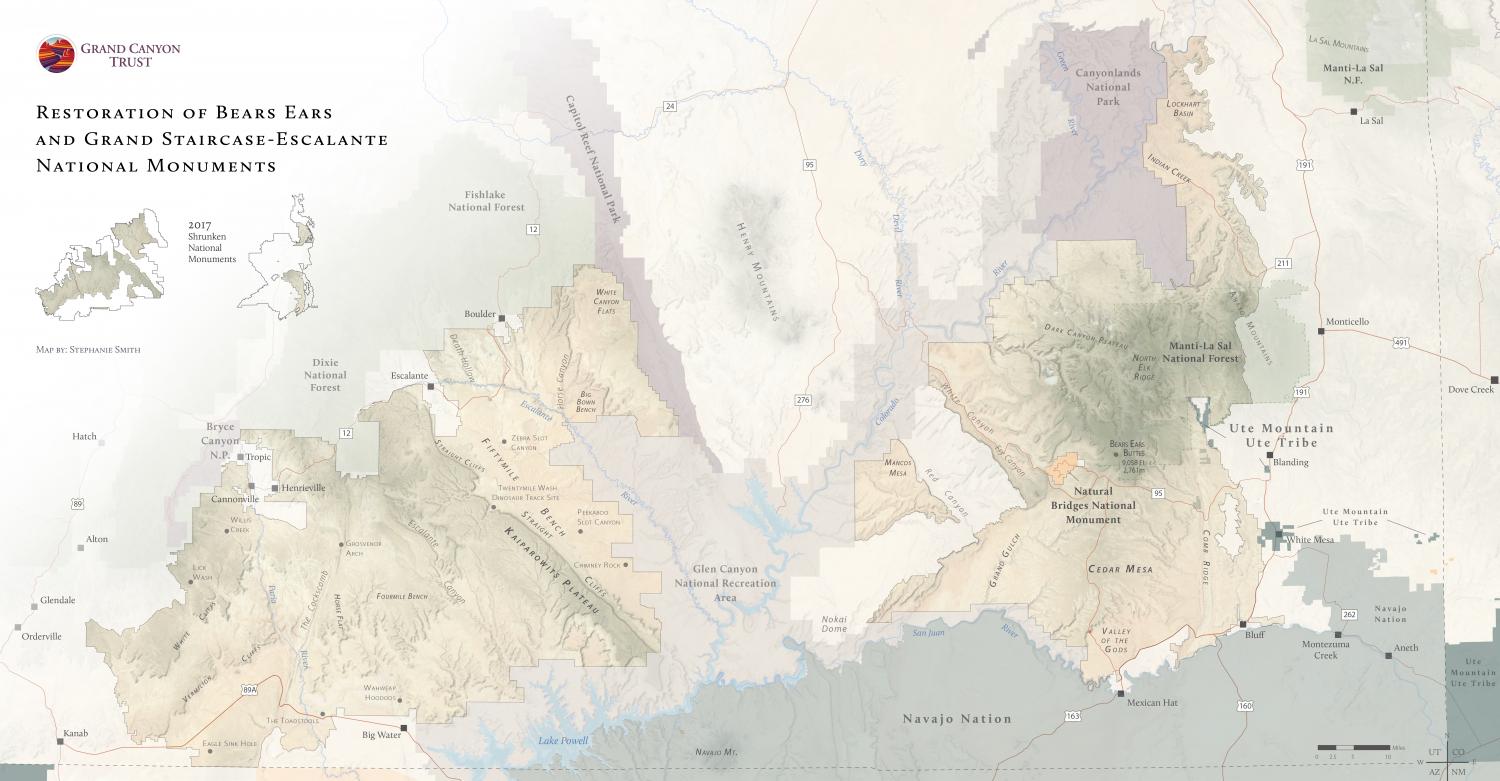 STEPHANIE SMITH
---
The original boundaries are back. Now it's time to realize the promise of collaborative management, with tribes working government-to-government with U.S federal government agencies to manage the monuments and incorporate Indigenous ecological and cultural knowledge.
Uranium is officially off the critical minerals list
The Trump administration added uranium to the critical minerals list — a list of non-fuel minerals prioritized for domestic mining — for the first time ever in 2018, despite uranium not meeting the qualifications. Its inclusion on the list exacerbated risks to communities and the environment across the Colorado Plateau. In February 2022, the U.S. Geological Survey removed uranium from the list.
The Grand Canyon Protection Act advanced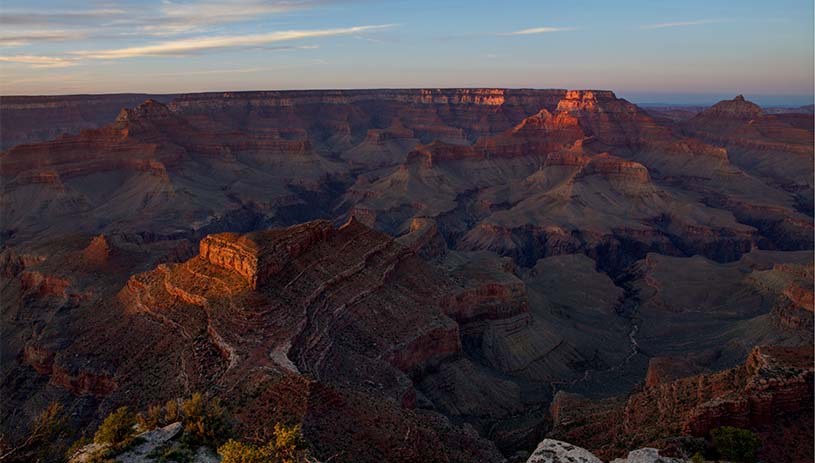 Shoshone Point at sunset. W. TYSON JOYE, NATIONAL PARK SERVICE
---
The bill to permanently protect about one million acres of public lands around the Grand Canyon from new uranium mines passed the house in February 2021 and was introduced in the Senate with strong support from both Arizona senators.
REGROW included in the infrastructure bill
The bipartisan bill led by Senator Ben Ray Luján, D-NM, and Senator James Lankford, R-OK, will plug abandoned oil and gas wells and clean up leaks and pollution. That means thousands of abandoned wells on the Colorado Plateau will now be cleaned up.
On the horizon
From passing the Grand Canyon Protection Act to reforming National Park Service hiring and management practices (creating new opportunities for Indigenous people to work within the agency managing ancestral lands), to advancing environmental justice so that all people have access to clean air and water, the Grand Canyon Trust has our legislative and policy work cut out for us. Thank you for standing with us.
---

Jerry Otero serves as legislative and policy director for the Grand Canyon Trust.
---