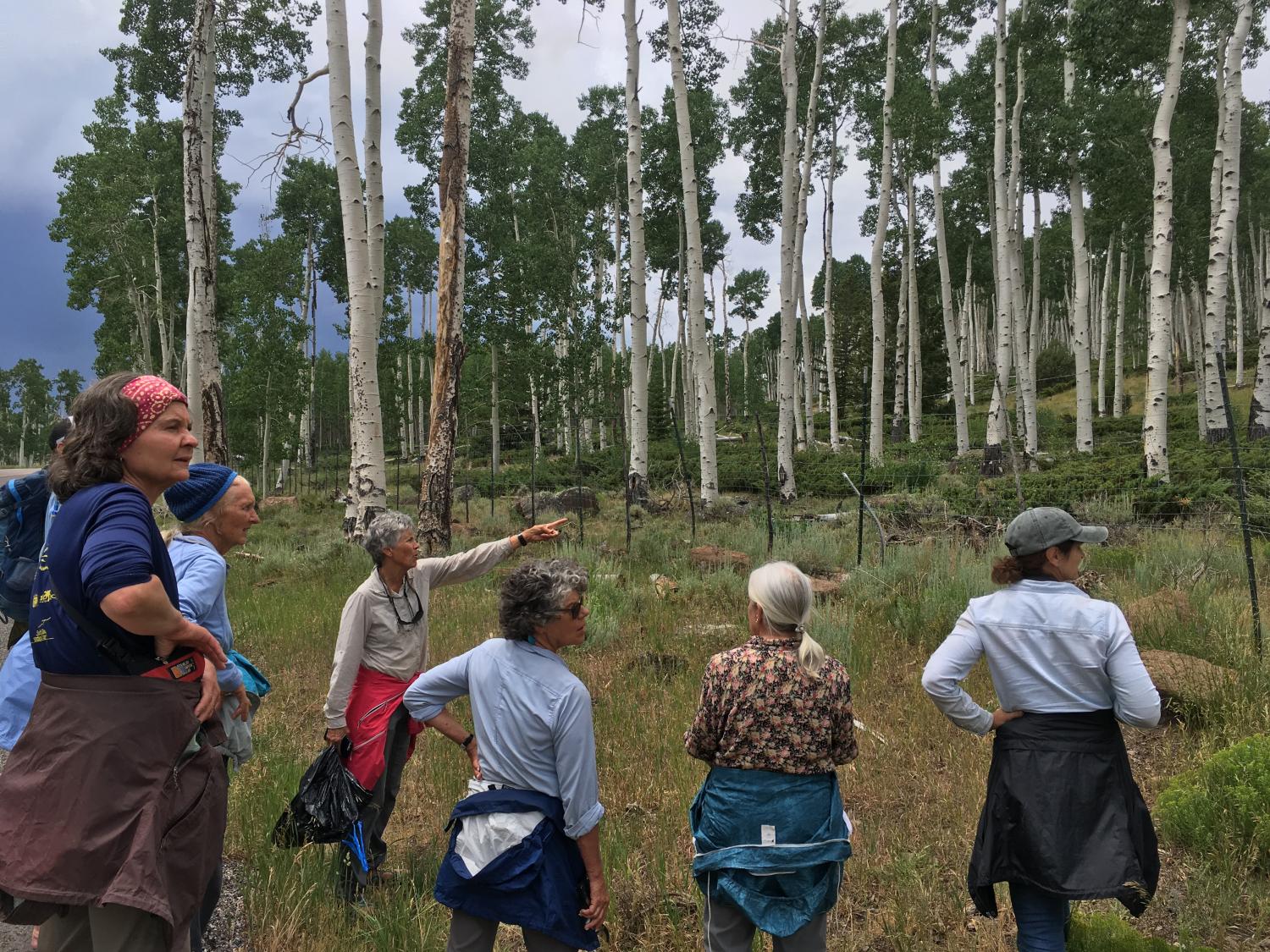 **This event is currently canceled. We are closely following CDC recommendations around community spread of COVID-19 and will work to reschedule as soon as we are able. If you have already signed up for this event please check your email for the most up-to-date information.
---
The Pando Clone, next to Fish Lake, in central Utah, is the largest known living organism on earth, spanning 106 acres. However, in recent years it has been observed that trees in the Pando Clone are dying because of browsing by cattle and deer. Part of the clone was fenced in 2013 and 2014 to keep deer and cattle from eating the young sprouts. As hoped, the fenced portion of the Pando Clone is now experiencing remarkable recovery. However, there is an invasive plant, houndstongue, in this fenced area that is abundant in patches. We'll spend two days weeding in the Pando Clone, and we'll also document (through repeat photography) the dramatic recovery of aspen within the fenced area.
We'll provide some simple training on plant identification and you'll be ready to weed with a purpose! This trip is great for all ages and skill levels. You'll also learn about the remarkable ecological story of the Pando Clone and enjoy the beautiful scenery of the Fishlake National Forest at 8,800 feet in the mountains of Utah.
Who can sign up?
Anyone! We ask that all participants become a member of the Grand Canyon Trust with a $50 donation. Trips are free for current members. Start your application below to secure your spot.
---
What to expect?
Arrive at the Doctor Creek Campground at 5:00 p.m. on the first evening, in time for dinner and an introduction to the Trust and our goals for the weekend. There are bathrooms and running water at the campground.
The Trust will provide all meals, snacks, kitchen gear, and field tools.
Participants are expected to provide personal transportation to the campground, personal camping gear, and day hiking attire.
Please check out our Frequently Asked Questions and Gear Packing List for further details. A detailed trip itinerary will be supplied to all participants.