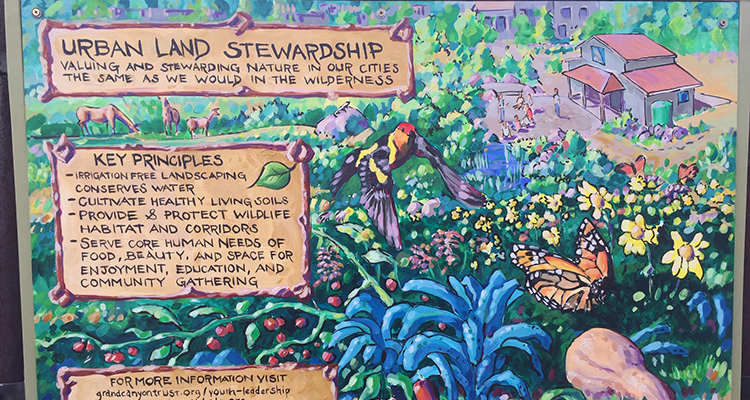 Homesteaded in 1884, the Grand Canyon Trust headquarters is one of the oldest homesteads in Flagstaff. The Trust has partnered with the local nonprofit, TerraBirds, since 2015 to create an outdoor space at our office that honors our shared conservation values. By continuing to cultivate our low-water vegetable and native plant garden, we hope to intentionally connect people to a little piece of the Colorado Plateau right here in Flagstaff, while simultaneously addressing climate resiliency and giving local pollinators and wildlife a place to prosper.
We are looking for volunteers who are passionate about native plants and gardening to work with us and with TerraBirds on the last Thursday of each month to keep our garden healthy and thriving. Each monthly garden stewardship evening will go from 4 to 5:30 p.m., at the Trust Homestead in Flagstaff.
Who can sign up?
All are welcome! Please feel free to bring little ones, grandparents, friends, and fellow green thumbs — the more the merrier! An RSVP to TerraBirds by emailing John Taylor: JT@TerraBirds.org is appreciated but not required.
What to expect?
Potential activities include weeding, planting, watering, or building gardening spaces. Expect an intergenerational gathering opportunity.
The Trust provides all gardening and work tools.
Participants provide sun hat, sunglasses, water bottle, and appropriate gardening clothing.