Are you ready to advocate for the Colorado Plateau?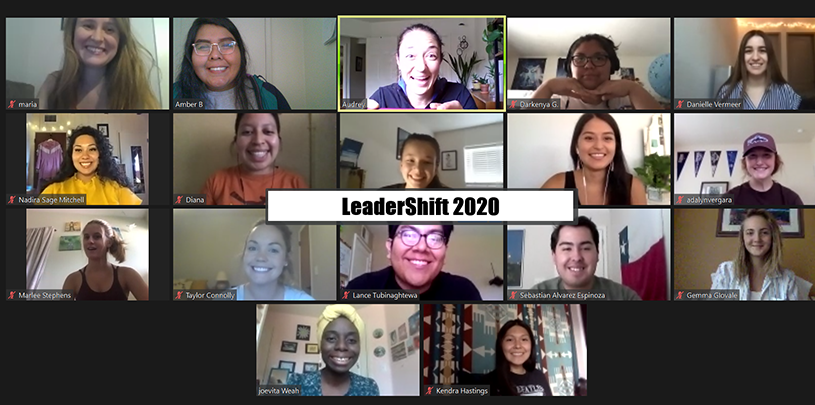 Join the Grand Canyon Trust's Rising Leaders Program for three weeks of paid environmental justice training! LeaderShift will examine the legacy of coal extraction and explore ways to create a transition from fossil fuels to healthy economies and communities. We'll develop leadership skills, talk with frontline community members, and learn how to create environmental and social change.
This program is created by and for young people. Whether you're a curious newcomer or a seasoned activist, please join us for LeaderShift 2021!
---
Who: Young people in their teens and early 20s who love the Colorado Plateau.
When: June 21 – July 9, 2020. Workshops and interactive online classes will take place via Zoom on Monday – Thursday from 9 a.m. – 11:30 a.m. MST (10 a.m. – 12:30 p.m. MDT) plus one hour and a half afternoon session per week.
Where: Online (the Trust can provide students with the materials and technology necessary to participate.)
Application deadline: 5:00 p.m. April 28, 2021
---
Sample workshops include:
Renewable economies
Political advocacy
Campaign planning