Join us for a screening of "Voices of the Grand Canyon."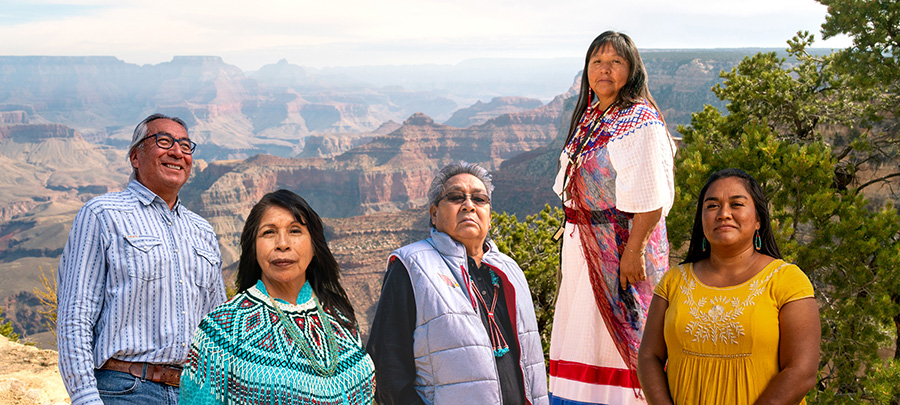 Before the Grand Canyon was a national park, it was the ancestral homeland of Native peoples. But rarely do tourists hear firsthand from modern Indigenous people whose cultures, worldviews, and livelihoods are inextricably tied to the Grand Canyon region.
Jim Enote (Zuni), Nikki Cooley (Navajo), Leigh Kuwanwisiwma (Hopi), Coleen Kaska, (Havasupai), Loretta Jackson-Kelly (Hualapai) share what the Grand Canyon means to them and what they know in their hearts to be true. Hear voices of the Grand Canyon speak.
About the film
"Voices of the Grand Canyon" is a short documentary directed by Diné filmmaker Deidra Peaches. It takes you to Zuni New Mexico; the south rim of the Grand Canyon; Flagstaff, Arizona; and the shores of the Colorado River, sharing cultural connections to the canyon along the way. The film premiered at the Indie Film Festival in Phoenix, Arizona, where it won "Best Documentary," in early 2022.
Screening details
Prescott Film Festival
Friday, September 30, 2022, 4 p.m.
Yavapai College Performing Arts Center
1100 East Sheldon St., Prescott, AZ
Grab some popcorn, and see you in the audience!