Glen Canyon disappeared under the waters of Lake Powell with the completion of Glen Canyon Dam in 1963. Now, the canyon is coming back to life as Lake Powell water levels decline. View Glen Canyon as it reemerges ›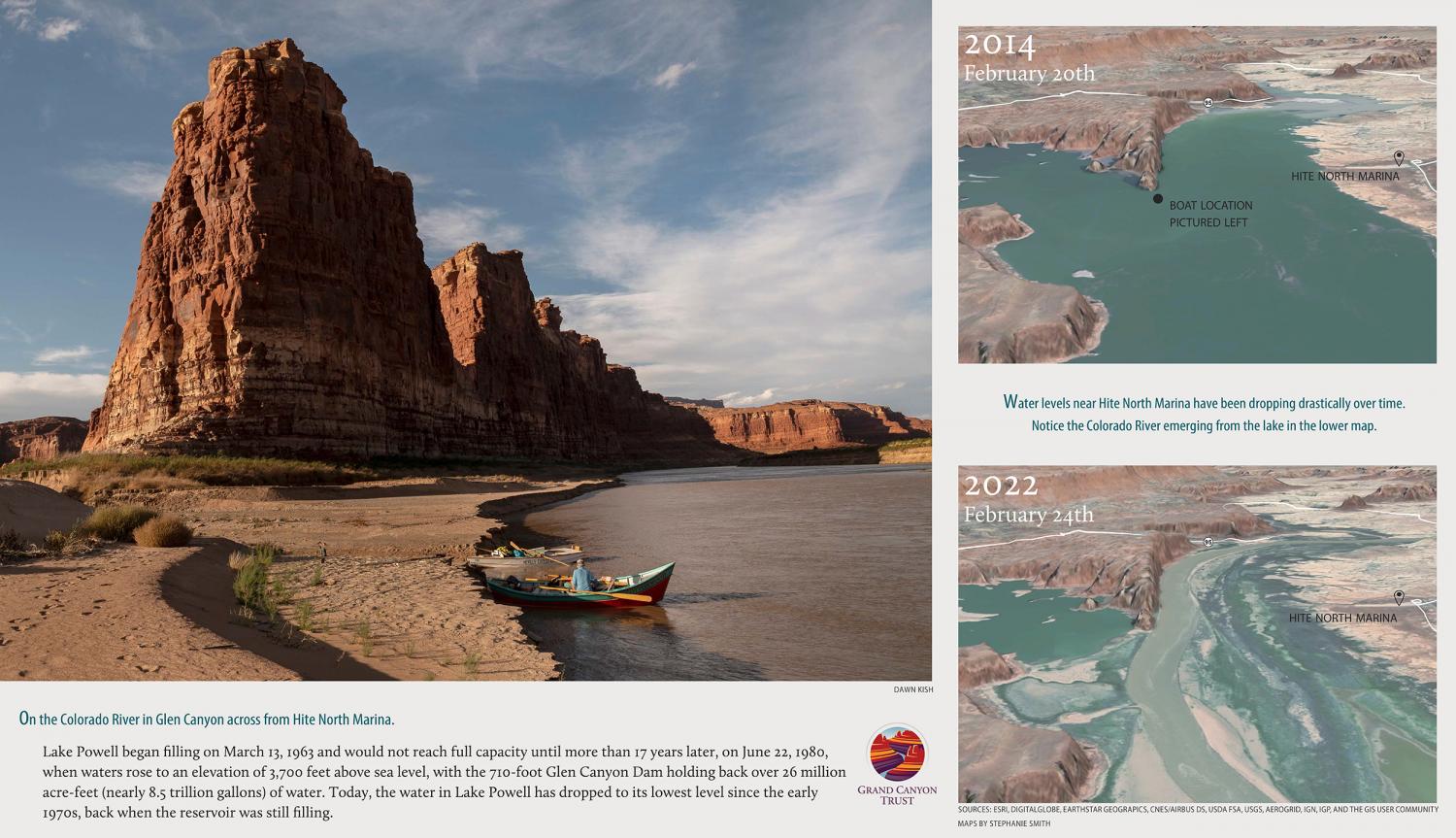 This graphic may be used for non-commercial purposes provided that they are not altered or edited and they are appropriately credited to Stephanie Smith, Grand Canyon Trust, unless otherwise noted.
For higher quality images or custom sizing please contact our communications director, Ashley Davidson at adavidson@grandcanyontrust.org.