The "Big Canyon Pumped Storage Project" includes plans to dam a mostly dry tributary to the Little Colorado River above where it flows into the main stem of the Colorado River, and pump billions of gallons of ancient groundwater to feed a massive hydroelectric power plant.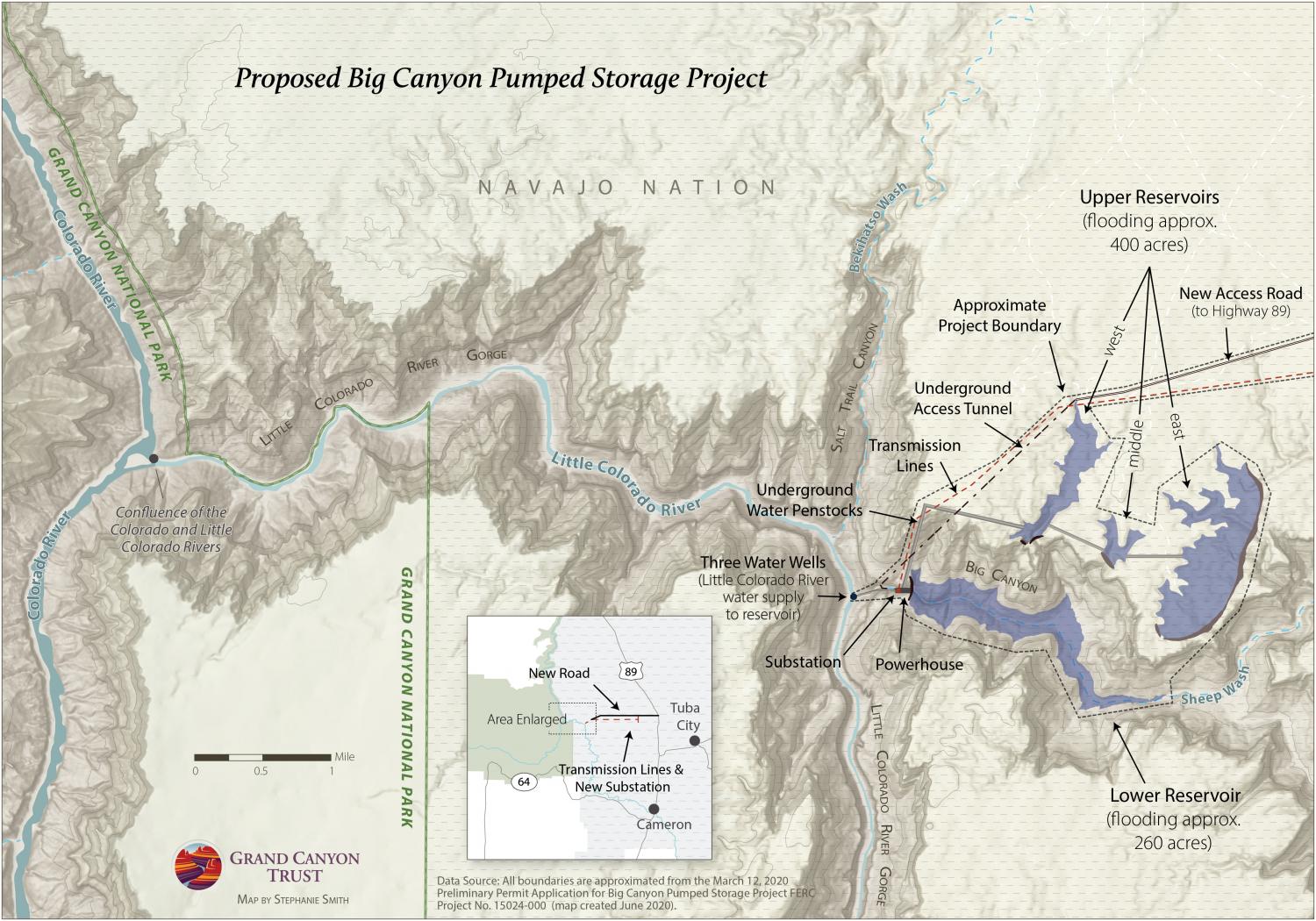 If built, the project would:
Destroy the natural beauty and ecological integrity of a remote and pristine side canyon adjacent to the Little Colorado River Gorge.
Industrialize an area that is culturally significant to the Navajo, Hopi, and many other Native peoples.
Threaten essential seeps and springs that feed the Little Colorado River and rob the river of water.
Threaten the habitat of the already-endangered humpback chub.
On June 2, 2020 the Federal Energy Regulatory Commission opened a 60-day comment period on the permit application. Comments are due by August 3, 2020.
Please take a moment to personalize your comment and explain why protecting this area and the Little Colorado River matters to you.
Sign the petition. We'll send your comment to the Federal Energy Regulatory Commission.
I oppose the proposal to build new dams that would threaten the Grand Canyon. Please deny Pumped Hydro Storage LLC's application for a preliminary permit to dam Big Canyon (FERC Project No. 15024-000).
Other ways to comment: The FERC online comment system can be found here (requires registration). Prefer to submit your comment by mail? Mail to: Secretary, Federal Energy Regulatory Commission, 888 First Street, NE, Washington, D.C. 20426 and include the docket number P-15024-000 on the first page.