by Travis Bruner, Conservation Director
Earlier this year, the Biden administration committed to conserving 30 percent of our nation's land and water by 2030. With the Conserving and Restoring America the Beautiful report, the administration lays out a vision for the next four years of environmental justice, conservation, and climate policy.
But the one thing we need more than hope is action. Once we start to act, hope is everywhere.

— Greta Thunberg
In addition to putting forth the so-called 30x30 goal, the White House has prioritized tribal sovereignty, science-driven decision-making that includes traditional knowledge from Indigenous communities, place-based processes that include local communities, and expanded collaboration. The Trust shares a commitment to these principles, and it's inspiring to see these ideas voiced from the Capitol, albeit long overdue.
We aim to help our nation reach the goal of 30 percent land protection, while holding the federal government to its promise to deliver environmental justice across land management and environmental agencies.
30x30 on the Colorado Plateau
So what does 30x30 mean for the Grand Canyon and surrounding public lands? The Grand Canyon Trust resolves to turn the 30x30 concept into on-the-ground action for the landscapes and communities of the Colorado Plateau. We're devoted to conserving and restoring millions of acres on the plateau. Here are some of our current large-scale projects:
Grand Canyon region
Grand Staircase-Escalante National Monument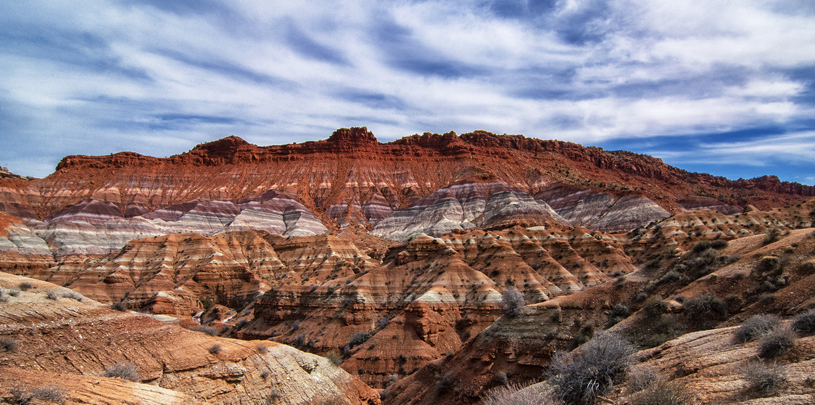 TIM PETERSON
We continue to advocate for the restoration of Grand Staircase-Escalante National Monument. Once its original boundaries are restored, 1.9 million acres will be off-limits to mining, destructive pinyon and juniper removal, and other damaging resource extraction. Urge President Biden to restore the monument ›
Bears Ears National Monument
We are supporting tribes as they push the Biden administration to restore and expand the boundaries of Bears Ears National Monument to between 1.35 and 1.9 million acres. This cultural landscape will be collaboratively managed by tribes and the federal government for the benefit of plants, animals, and people. Ask President Biden to expand Bears Ears ›
Northern Arizona Forests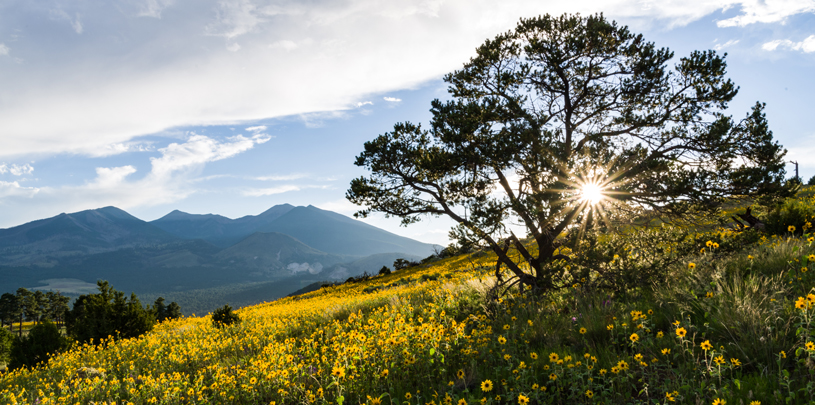 DEBORAH LEE SOLTESZ, U.S. FOREST SERVICE
We, alongside dozens of partners, are working with the Forest Service on the Four Forest Restoration Initiative. All said and done, this effort will restore 2.4 million acres of ponderosa forest in northern Arizona and protect communities from ever-increasing risk of severe wildfires in the face of ongoing drought and climate change.
The time to act is now
With severe drought across the Colorado Plateau, record temperatures in the Pacific Northwest, and rising seas in Miami, the urgency for implementing momentous change is here. The time to act in ways that will create hope is yesterday. And, so, while we're encouraged by the words in Conserving and Restoring America the Beautiful, we insist on more than words. We're not waiting for science-based management to keep pinyon and juniper forests and soils intact, sitting back to see whether traditional knowledge drives collaborative management of national monuments, or wondering whether the federal government will protect precious groundwater at the Grand Canyon from uranium mining. We're demanding action — in writing, in person, and in court — to protect our beloved landscapes on the Colorado Plateau. We hope you'll join us. Action spawns hope, like Greta says.
Find opportunities to protect the places you love. Take action ›