by Julia Sullivan, AmeriCorps VISTA Youth Engagement Coordinator
The Grand Canyon Trust recognizes that without young people, conservation is unsustainable. That's why we work to build the next generation of conservation leaders by providing career experiences for young adults through conservation internships. After years of hosting interns through AmeriCorps and the Trust's youth internship program, we're catching up with folks to see where their paths have taken them since their time with us.
This is no easy task, as they're spread out far and wide. From here in Flagstaff to the middle of the Pacific Ocean, our former interns and AmeriCorps members are pursuing their studies and embarking on meaningful careers in a variety of fields. They are college juniors and PhD students, park rangers and community organizers, teachers and entrepreneurs, and all fighting the good fight!
Emily Aumann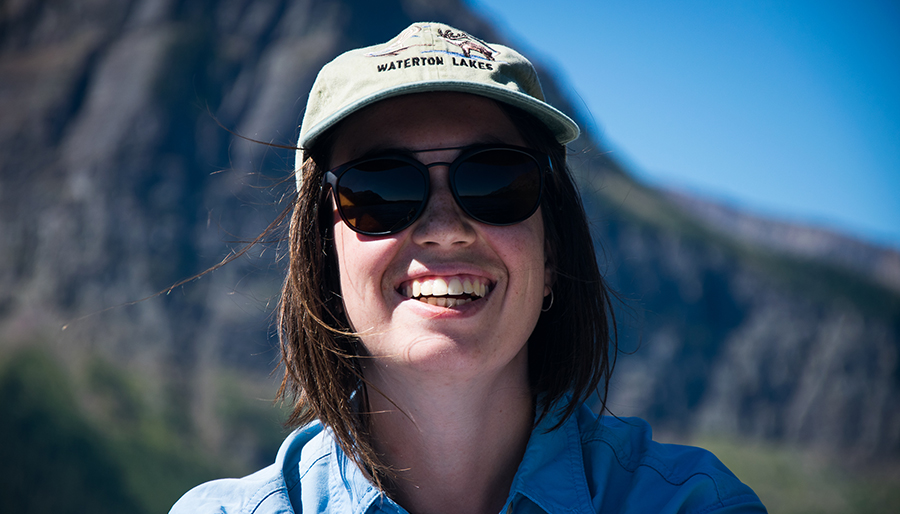 Then
In her role as Utah Forests and GIS intern in 2015, Emily focused on creating spatial representations of scientific data, primarily building a database and designing a protocol to generate and manage information about mountain springs. She also participated in field work to collect biological soil crust data in Grand-Staircase Escalante National Monument.
Now
After her internship with the Trust, Emily studied abroad in Australia, interned with the Blue Mountain Land Trust in Walla Walla, WA, and worked on a farm-to-pantry initiative to benefit community members as president of the Whitman Glean Team. Emily graduated from Whitman College this past May after writing her thesis on local food and the dynamics between traditional ecological knowledge and Western science and has since moved to Oregon. She continues to use the GIS skills she honed through her internship with the Trust and is currently working in Wallowa Resources' outdoor education programs.
Frankie Beesley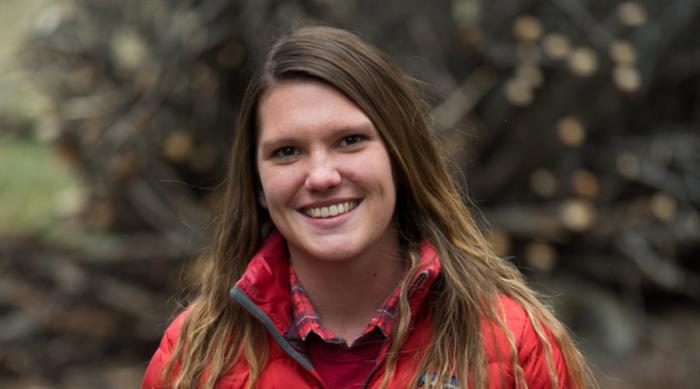 Then
Frankie worked as the AmeriCorps Citizen Advocacy Volunteer Coordinator from 2014-2015. In this role, she helped to communicate the work of the Trust to local community members, worked to conceptualize and organize the very first Uplift Climate Conference, and assisted with outreach efforts for the Trust's Bears Ears work. She credits her time at the Trust with having equipped her with a deep understanding of the socio-economic and environmental issues of the plateau that continues to inform much of her work in the region today.
Now
Frankie graduated with a master's degree from the Sustainable Communities program at Northern Arizona University, where she currently teaches a course on democracy. She also works as a community organizer for Puente Arizona, an organization that focuses on grassroots migrant justice efforts. On the side, she organizes with Repeal Coalition, a group that advocates against anti-immigration legislation, and helps to coordinate the Flagstaff Community Coalition, a broad coalition of community partners that is working to build a "Freedom City" movement.
Paul Bindel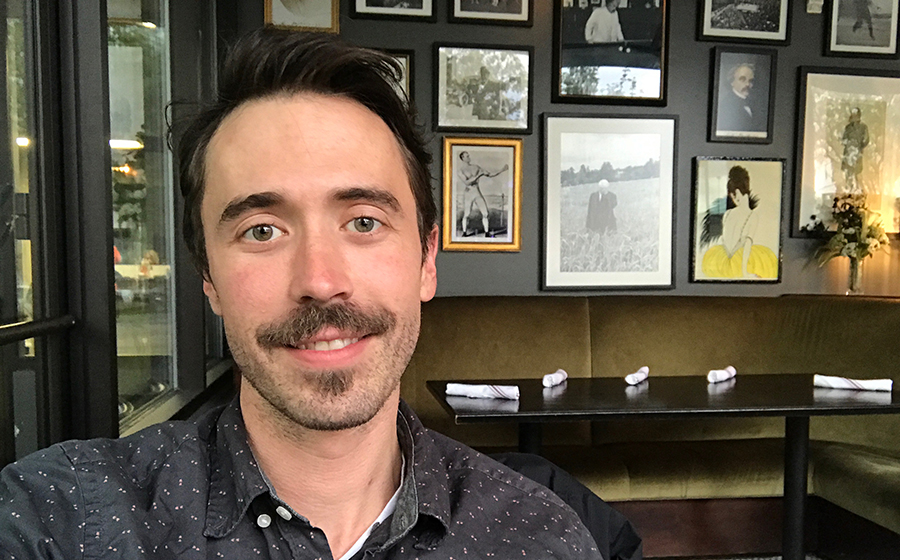 Then
In his role as AmeriCorps Volunteer Coordinator from 2012 to 2013, Paul led volunteer trips with the Trust's Volunteer Program, focusing on botany and Native America. He greatly valued the opportunity to meet and work with the countless people working to conserve the Colorado Plateau.
Now
After his position with the Trust, Paul moved to Denver, where he worked as a high school English teacher for two years. He now works at the Rocky Mountain Employee Ownership Center, a non-profit organization that helps businesses become employee-owned, where he focuses on communications and digital marketing. His experience working with the Trust's Native America Program inspired him to see social and economic empowerment as environmental issues, a perspective he carries with him as he works to develop worker cooperatives today. Paul participated in a volunteer trip with the Trust two years ago and had a blast!
Emily Bishop
Then
In the summer of 2017, Emily worked as the Utah Forests Program intern. During her time with the Trust, she studied mountain goat and cattle impacts on the land and created a grass guidebook for volunteers to utilize, among other things.
Now
Emily is finishing up her final semester at Ohio Wesleyan University. She credits her experience at the Trust with having solidified her desire to work in conservation. She recently returned from a backpacking trip to the Grayson Highlands in Virginia and is currently interning at the Stratford Ecological Center, where she is conducting research on native and invasive species.
Marcy Brown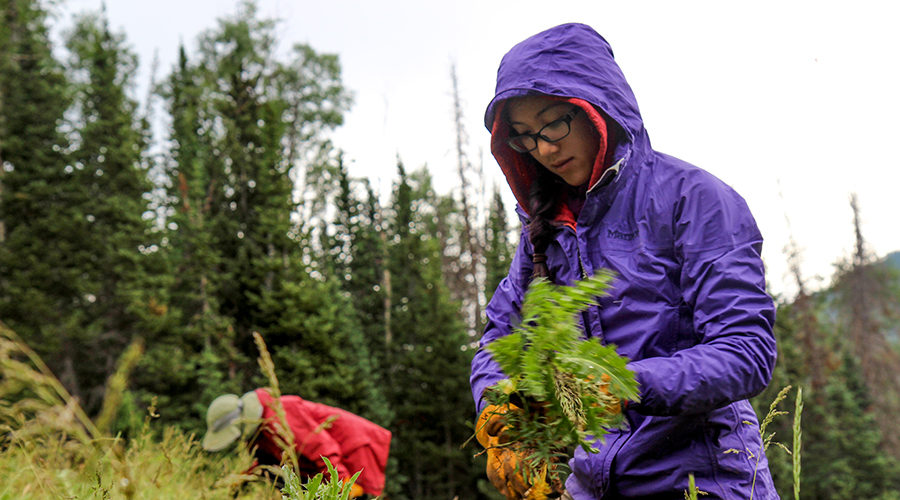 Then
While studying Earth and environmental sciences as an undergraduate student at the University of Nevada – Las Vegas and participating in the Doris Duke Conservation Scholars Program at Northern Arizona University, Marcy joined the Grand Canyon Trust as a Utah Forests ecology intern in 2015.
Now
Since her time with the Trust, Marcy has helped to identify invasive snail species while working for the National Malacology Lab in Philadelphia, worked as a trip leader for her university's outdoor adventures program, and served as a program assistant for her university's alternative breaks program, designing week-long service learning trips for students and training student leaders on diversity, social justice, and facilitation techniques. Her ultimate career goal is to become a restoration ecologist or plant scientist.
Marra Clay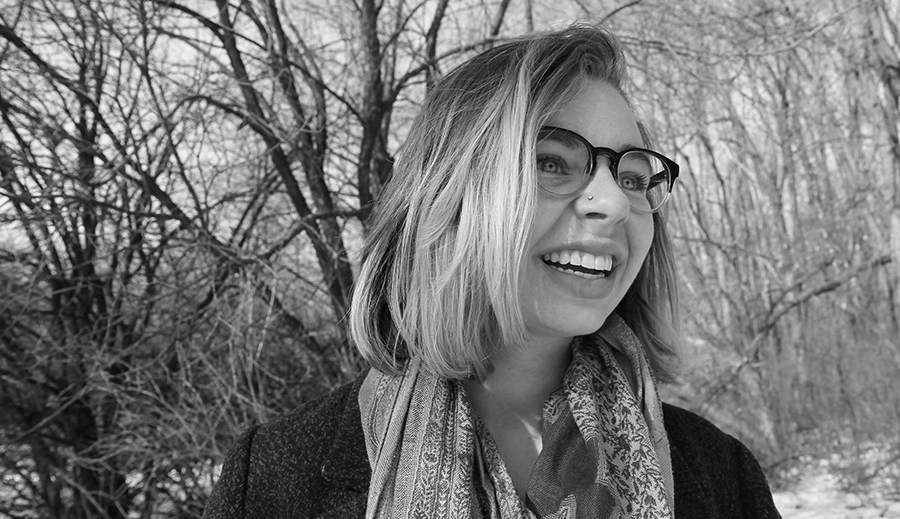 Then
Marra worked as the Utah Forests photography and ecology intern in the summer of 2015. Her responsibilities in this role included contributing to biocrust-related field work in Grand-Staircase Escalante National Monument and photographing volunteer trips.
Now
Since graduating from Whitman College, Marra has been working as an outdoor educator at Camp Nuhop in Ohio and gearing up for her January departure to Malaysia, where she will be teaching English through a Fulbright grant. She credits her internship at the Trust with having given her a deeper understanding of the complex dynamics of conservation — from on-the-ground field work to legal processes — and finds herself frequently referencing her experience with the Trust in her work with students.
Emma Davis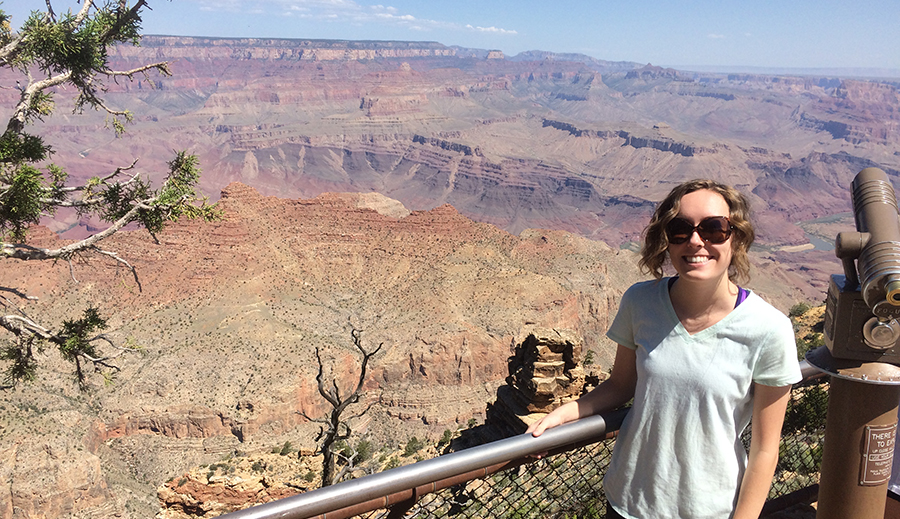 Then
Emma worked as a Volunteer Program intern with the Trust in the summer of 2017, supporting with volunteer trip planning and preparation as well as surveying springs and collecting data alongside volunteers on multi-day conservation projects.
Now
Emma is currently a junior at Troy University in Alabama, where she is studying environmental science. Having never conducted field work or participated in data collection prior to her position at the Trust, she knows that this experience will be valuable as she pursues a job in the field of environmental science.
Montana Johnson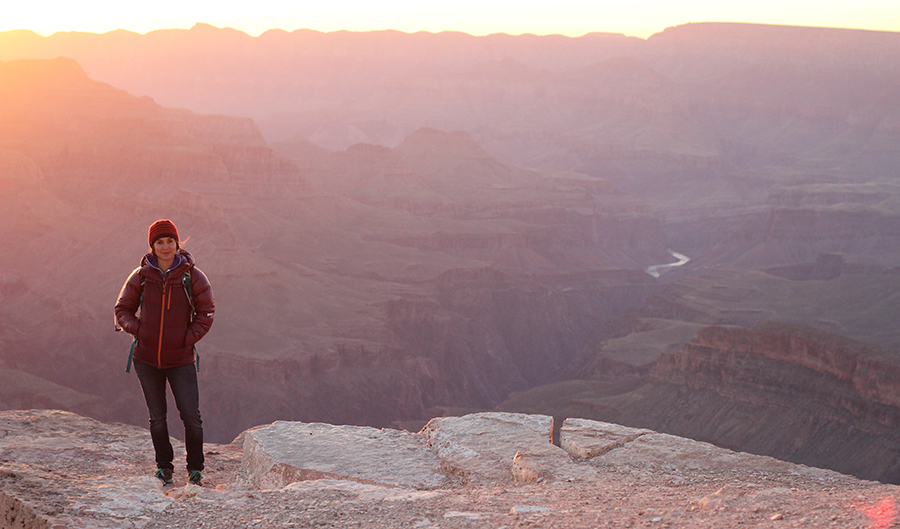 Then
Montana worked as the Trust's AmeriCorps Citizen Science Volunteer Coordinator from 2015-2016, during which time she helped coordinate and lead volunteer trips. She also helped to organize the Uplift Climate Conference in 2016, which was held in Durango, CO, as a member of its leadership team.
Now
After her position with the Trust, Montana worked as an outreach associate with the Grand Canyon Wildlands Council, where she focused on community organizing for the Greater Grand Canyon Heritage National Monument and on the Conservation in Motion program. She currently works as the festival coordinator for the Flagstaff Mountain Film Festival and is grateful for the opportunity to bring environmentally and socially conscious films to the Flagstaff audience. She is passionate about environmental advocacy and physical well-being and is pursuing a degree in physical therapy.
Want more intern stories? Read Where Are They Now Part Two ›