by Roger Clark, Grand Canyon Director
A quick update on the proposed tourist tram to the bottom of the Grand Canyon.
Last night, members of Save the Confluence, a grassroots coalition of Navajo families, assembled petitions with the signatures of more than 4,000 Navajo citizens who join them in opposing the "Grand Canyon Escalade" tram resort, signatures gathered by hand, person by person, across the Navajo Nation over the last year. Today, those signatures will be delivered to the Navajo Nation Office of Legislative Services in Window Rock.
As you are probably aware, on Monday, a bill was introduced before the Navajo Nation Council seeking $65 million in Navajo Nation funding for infrastructure to pave the way for building a resort on the eastern rim of the Grand Canyon that would include a tramway to the bottom at the confluence, where the Colorado and Little Colorado rivers meet. The bill triggered a five-day public comment period that ends tomorrow. The resort and tram would permanently mar a site considered sacred by many Grand Canyon region tribes; the Navajo Nation would receive little in return, with 82 percent to 92 percent of the profits lining the pockets of outside investors.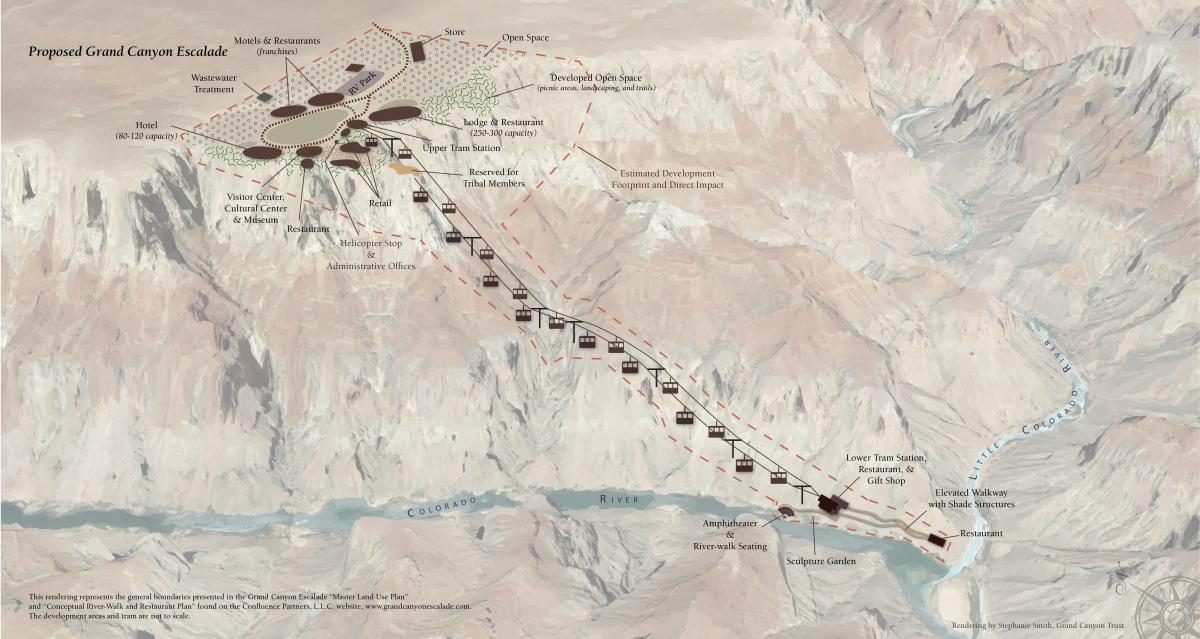 After the public comment period closes, the bill will pass through several Navajo Nation committees before it may be voted on by the entire 24-member Council during the fall session, which begins on October 17. Save the Confluence families, who include generations of Navajo shepherds with grazing rights and home-site leases on the east rim of the Grand Canyon, and their allies are actively educating elected representatives about problems with the proposed development.