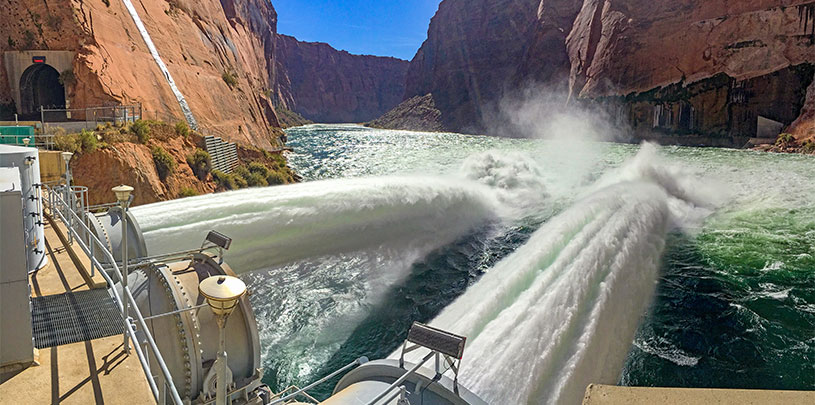 U.S. Bureau of Reclamation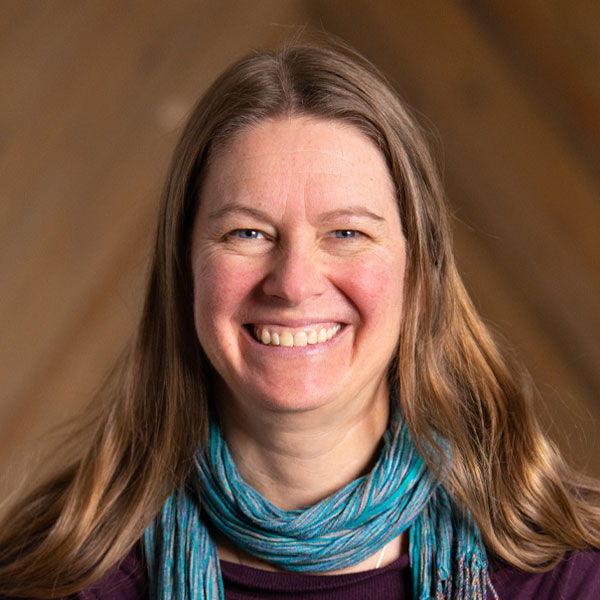 by Jen Pelz, Water Director
Glen Canyon Dam has irrevocably changed the Colorado River as it flows downstream through the Grand Canyon. Before the 710-foot-tall behemoth was erected, snowmelt would course through the canyon in springtime, and monsoon rains would send big flushes of water downstream in the fall. These highly variable and dynamic conditions shaped the canyon and all that inhabited it. Glen Canyon Dam and its nearly 5 million cubic yards of concrete — 300 feet thick at the base — stopped this water in its tracks.
Today's Colorado River flows are highly regulated, fluctuating daily for power generation and seasonally for water delivery and storage in an unnatural way.
The dam also stops sediment from moving downstream.
Fine sediment is important to the Grand Canyon
As water flows through a river channel, it picks up sand and silt from the bottom of the river and carries it downstream. This conveyor belt of sediment is constantly building and rebuilding sandbars and beaches. Big floods tear vegetation off sandbars and keep them clear. Low river flows expose extra sand that wind carries up the banks of the river to dune fields.
If you've been on a Grand Canyon rafting trip, you know how valuable these sandy beach spots are for camping. Riverside dunes often hold important cultural sites — sand provides a protective cover and keeps archaeological sites from washing away with erosion. Sandbars also create backwater nurseries for native fish and support habitat for birds and wildlife.
The dam blocks sediment from flowing into the Grand Canyon
The Paria River joins the Colorado River near Lees Ferry. TIM PETERSON
Today, comparatively little sediment flows through Marble Canyon, the upper portion of the Grand Canyon below the Glen Canyon Dam. The sand you do find along this stretch of the Colorado River now comes in from the Paria River, 15 river miles downstream of the dam, and from the Little Colorado River, more than 60 river miles farther downstream. But this doesn't happen all the time; it takes flash floods from monsoon storms to flush sediment out of these, and many other, tributary streams.
Although the Marble Canyon stretch below Glen Canyon Dam is sediment starved, by the time the Colorado River reaches the lower Grand Canyon, it has picked up sediment from tributaries along the way.
High flows are small compared to natural pre-dam floods
Historically, the Colorado River had massive floods that could send over 200,000 cubic feet of water per second coursing downstream — imagine 200,000 basketballs bouncing down the riverbed toward you. It also saw very low flows, with just over 1,000 cubic feet of water per second trickling through the canyon. Today's flows don't vary nearly that much, ranging between about 8,000 and 18,000 cubic feet per second (depending on the time of day and month) to accommodate water storage, produce hydroelectric power, and maintain safe flows for Grand Canyon boating year-round.
Using high-flow experiments to restore the Grand Canyon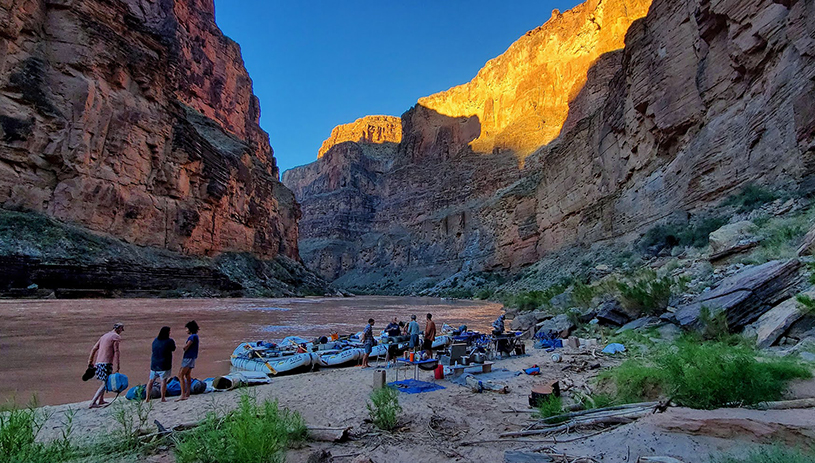 Fern Glen Camp, Grand Canyon National Park. TIM PETERSON
A high flow experiment releases a much larger amount of water from Glen Canyon Dam to help move sand that has accumulated in the riverbed (following tributary floods) and move it up to rebuild and maintain sandbars and beaches downstream. Without high flows, vegetation encroaches on sandy surfaces, shrinking campsites and limiting the amount of sand that can be moved further upslope by wind to safeguard cultural sites.
The U.S. Bureau of Reclamation has conducted nine high-flow experiments, with the first one in 1996, releasing 30,000 to 45,000 cubic feet of water per second over a span of a few days. While this is much greater than the daily flow rate, it pales in comparison to the magnitude of pre-dam floods.
When do high-flow experiments happen?
Typically, high-flow experiments occur in the fall, usually in October or November, after monsoon rains have flushed enough sediment from tributaries into the Colorado River. There also must be "favorable hydrology conditions," which usually means increased snowpack. In April 2023, a high-flow experiment mimicked the higher spring flows that occur during runoff from snowmelt. Whether the releases happen in the spring or the fall, the experiments do not change the total annual amount of water released from Lake Powell. Rather, the increased flows during a high-flow experiment are balanced with lower flows in the following months.
Since 1992, the Grand Canyon Protection Act has governed how Glen Canyon Dam operates. The Act requires the dam be operated in way "to protect, mitigate adverse impacts to, and improve the values for which the Grand Canyon National Park and Glen Canyon National Recreational Area were established." Experimental releases are part of the balance used to protect the canyon's natural resources while still meeting water and power delivery needs. Because when it comes to precious water in the desert Southwest, it's not enough to just go with the flow.