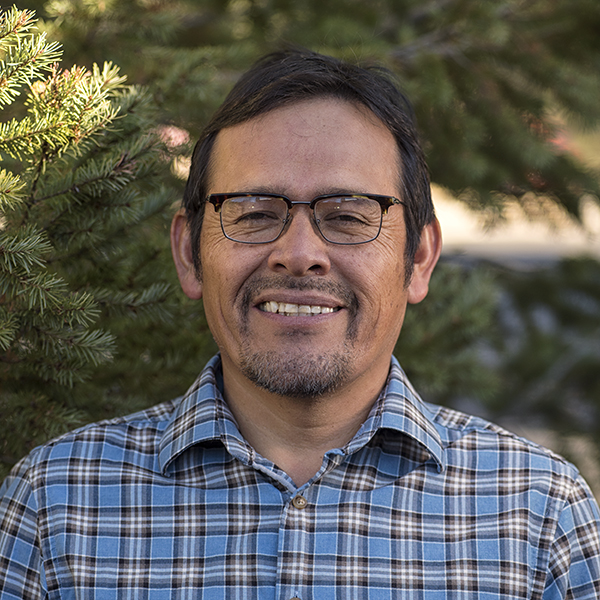 by Tony Skrelunas, Native America Director
Navajo Generating Station (NGS) is built on land leased from the Navajo Nation. The development of NGS was a critical piece of the puzzle in bringing low-cost electricity to transport Colorado River water to the growing urban and agricultural centers of central and southern Arizona. Coal to power the plant is supplied by the Kayenta Mine, which is leased to Peabody Energy by both the Navajo Nation and the Hopi Tribe.
Powering the Central Arizona Project canal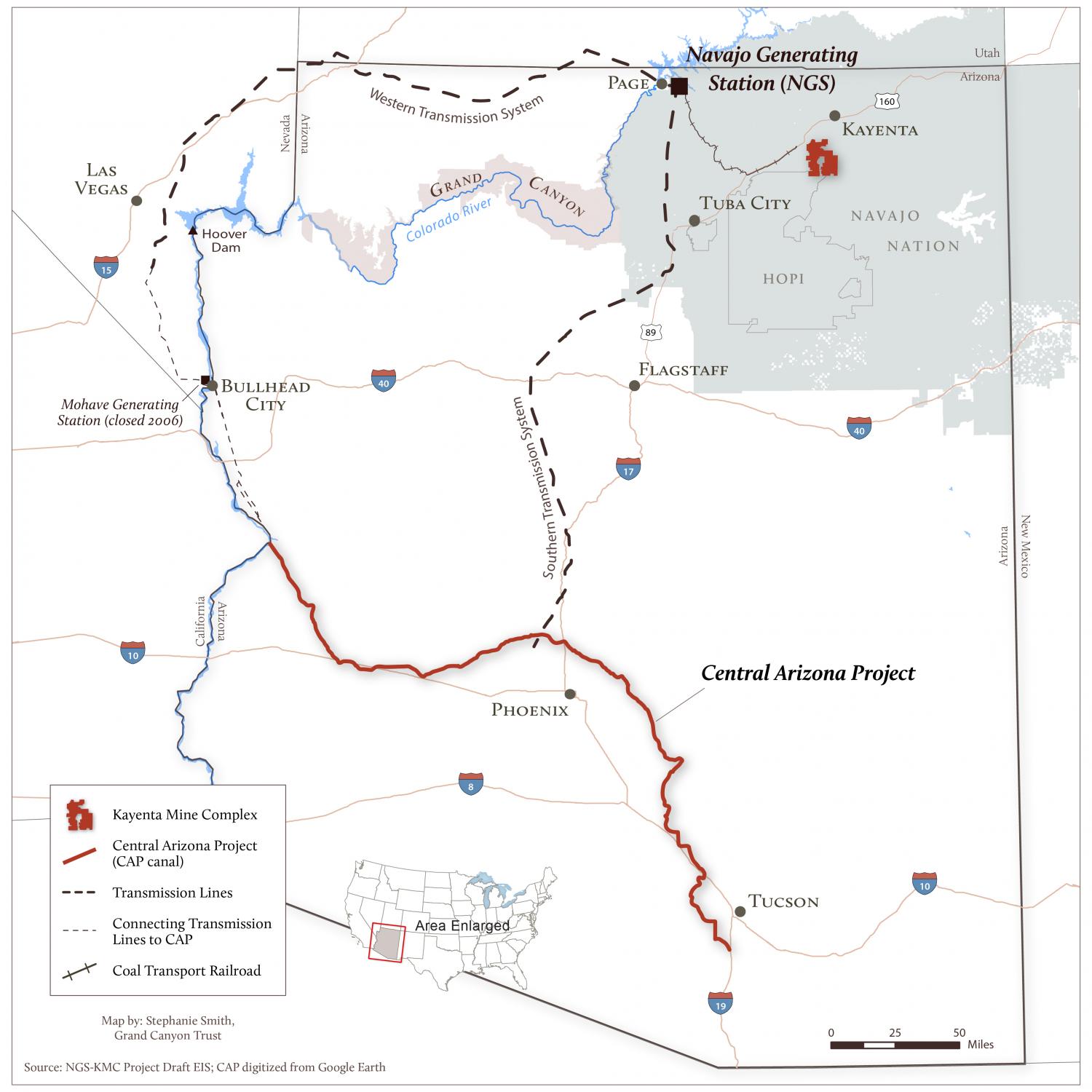 The high price of coal
In agreeing to lease their lands to both NGS and Peabody, the Navajo and Hopi people have benefitted financially through substantial revenues and high-paying jobs, and have experienced many positive economic impacts in terms of support to extended families and sponsorship of community events, from rodeos to community festivals, as well as scholarships.
At the same time, the region has suffered greatly from the negative health impacts as outside energy companies have captured most of the revenues while merely leasing lands. Navajo and Hopi lands have also suffered from strip mining, depletion of water resources, and contamination of groundwater from coal mining and coal-fired power plants. Very little of the electricity produced for growing food and expanding cities in the region has found its way to the Native people living on the land that provides the coal, water, space, and labor. As a result of leasing their lands, tribes have become dependent on these aging sources of jobs and revenue.
In recent years, the prices of both natural gas and renewable energy have decreased dramatically, while the price of coal, combined with the cost of necessary pollution controls on coal-fired power plants, has increased to the point of no longer being economically viable. Now, barring any last-minute surprise twists in the story, NGS is slated to close in 2019, due to the inability to compete economically.
The rise of utility-scale solar
Replacing these losses is a daunting task with no silver bullets. Creating an energy and economic transition will require an all-hands-on-deck approach. Recently, some tribal communities near NGS have been active in pursuing new economic alternatives such as utility-scale solar. Several Navajo communities are currently sighting and making plans to build large-scale solar plants that would offer low cost electricity to large metropolitan areas. The Hopi government is also exploring utility-scale solar energy development. Although the revenues from utility-scale solar are small and construction jobs temporary in comparison to coal-fired power plants, these revenues are crucial to growing regional tribal economies, and switching to clean, safe, renewable energy benefits people and the planet.
One of the obstacles to developing utility-scale renewable energy has been a lack of markets to purchase the electricity. If Proposition 127 passes, Arizona utilities would be required to purchase 50 percent of their electricity from renewably sourced power plants, which would create the necessary incentives for Arizona utilities to invest in communities that have strong solar and wind resources, including tribal lands. Tribes would have a chance to develop renewable energy on their own terms, terms that do not follow the same old colonial model, but are instead reflective of the cultural, historical, and economic importance of our country's indigenous people.
Yes on Proposition 127
Statewide, an increase in renewable energy to 50 percent by 2030 will potentially bring 15,800 full-time, well-paying jobs. Renewable energy production requires little water, meaning native lands will no longer have springs dry up or be contaminated due to coal mining and coal-fired power plants. It also improves air quality, helps mitigate climate change, and improves our energy independence.