In October, we shared the sad story of discovering that a 47.5 acre exclosure had been heavily grazed, wiping out six years of recovery after decades of sheep and then cattle grazing. At the time, we didn't know much beyond the fact that the District Ranger had told the rancher permittee he could graze his cattle in the exclosure. Two months later, we've pieced the story together.
Seeing is believing
In a new visual story, "Cattle Disaster in Ten Mile: A 2006-2015 Story, and What We Must Do About It", we track the 47-acre exclosure from 2006 through what we learned in a November 23, 2015 meeting with the Forest Service. This nine-year chronicle highlights in stark relief the challenges citizens face in trying to move public lands grazing management beyond its past history when global warming, pollinators, ground-nesting birds (like sage grouse), native bunchgrasses, amphibians, fish, and biological soil crust weren't really taken into account.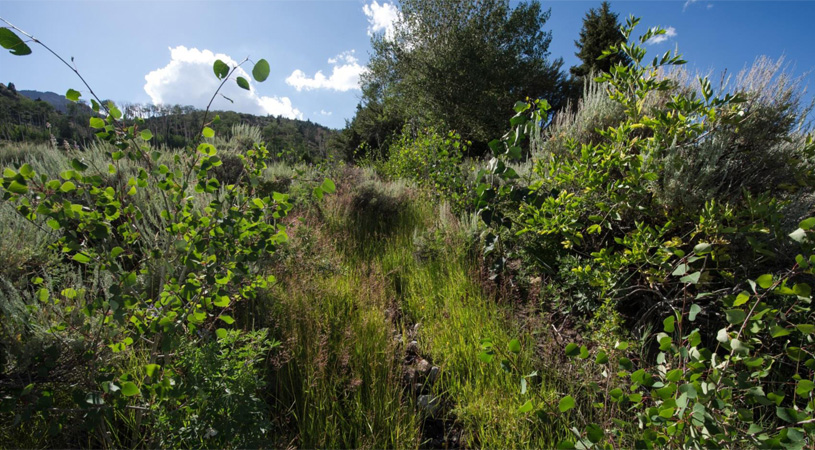 What 6 years of not grazing looked like in 2014: vegetated banks sloping down to a riparian area.
A bad habit
One appalling thing we learned on November 23 was that the Fishlake National Forest decided that the grazing that had taken place in the exclosure "met standard" because the grasses, they said, had "only" been 61 percent utilized (devoured), in terms of weight. One bad management habit of the three national forests of southern Utah—Fishlake, Manti-La Sal, and Dixie—is permitting this "60 percent utilization" of grasses in uplands. (What is permitted in riparian areas is another problem, but we'll talk about that later.) Since we knew what the Ten Mile exclosure looked like after 6 years of no grazing, and what it looked like in October 2015 after grazing, we're able to show you what the results of the 60 percent utilization policy look like, in a visual story: "This is 60% Utilization."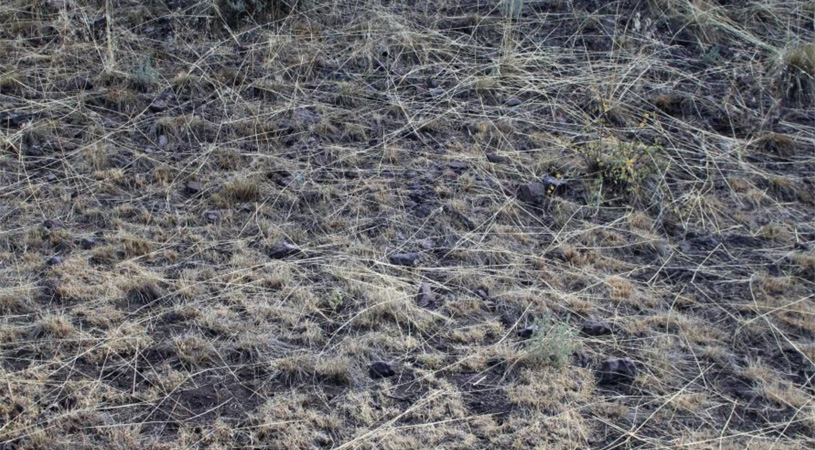 What 60 percent utilization looks like: grasses mowed down.
Looking ahead
After nine years of working on issues in the Ten Mile Allotment and a second allotment in the Tushar Mountains that has faced similar problems and was also the focus of the 2007-2009 Tushar Allotments Collaboration, we are not going to walk away. The Forest Service now has decisions to make.
---
Please send us a note at info@grandcanyontrust.org if you wish to receive further updates on the Ten Mile saga.
If a Powerpoint version of either "Cattle Disaster in Ten Mile"or "This is 60% Utilization," would be useful in your work on public lands grazing, please let us know as well, we'd be happy to share them.