FOR IMMEDIATE RELEASE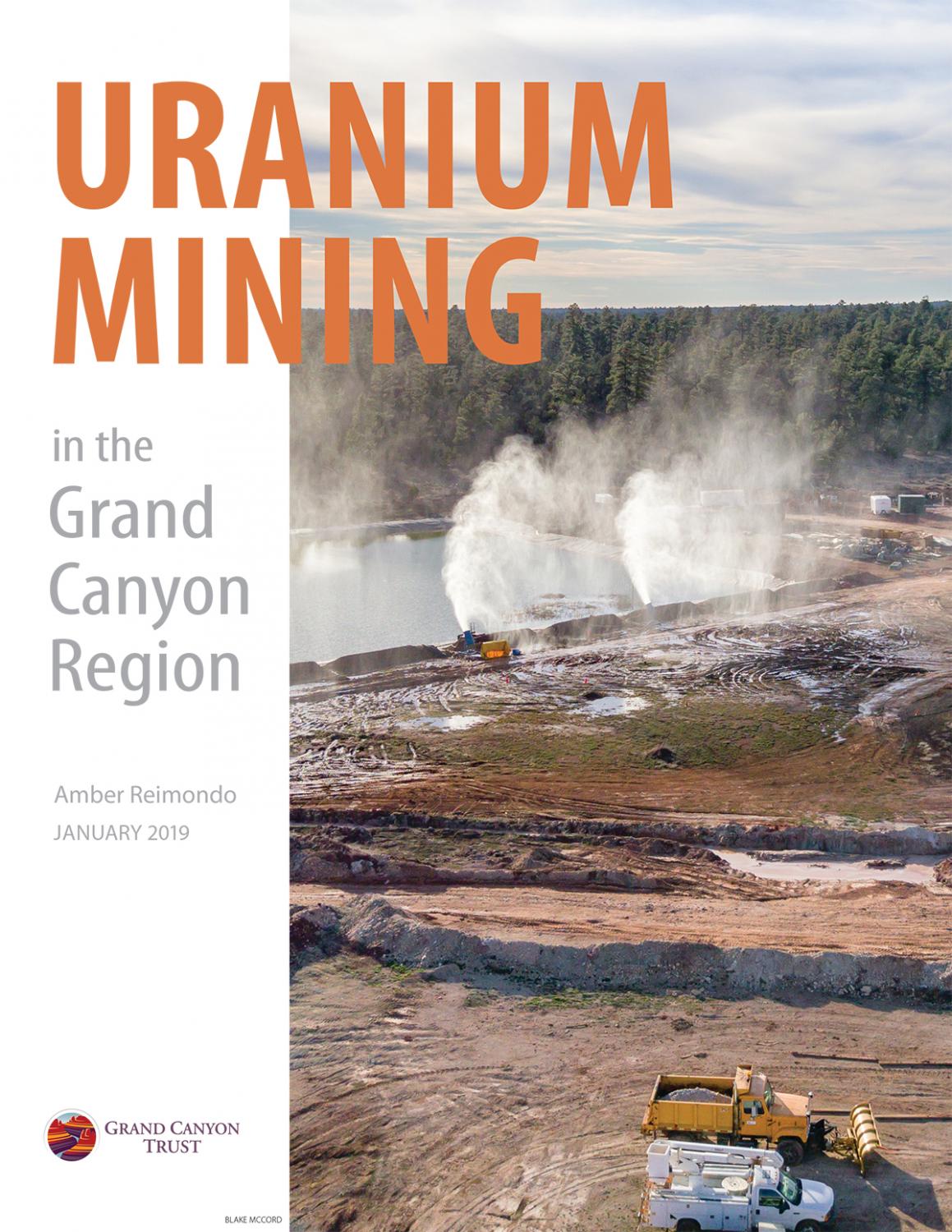 GRAND CANYON NATIONAL PARK, AZ — Today, the Grand Canyon Trust released a research report, "Uranium Mining in the Grand Canyon Region," that challenges arguments advanced by two uranium-mining companies — one with significant interests around Grand Canyon National Park — to urge the U.S. to impose import quotas and a "buy American" requirement for uranium. If implemented, both measures would increase the domestic price of uranium by reserving a portion of the market for mines that operate on U.S. soil, effectively providing a market detour in the otherwise saturated global uranium market, and could increase pressure to mine uranium deposits on public lands around Grand Canyon National Park.
"The report shows that forcing U.S. buyers to purchase domestically mined uranium would benefit one stakeholder — the mining companies that made the request. Claims that these measures are critical for economic and national security don't hold water, especially in the Grand Canyon region," said author Amber Reimondo, Energy Director for the Grand Canyon Trust. "Grand Canyon National Park brings hundreds of millions of dollars and more than 9,000 jobs to the regional economy. If these unjustified measures are carried forward, the risk to the region's economy and invaluable cultural and environmental resources is great."
Arizona Rep. Raúl Grijalva cited the report's findings as underlining the need to permanently ban new mining claims around the Grand Canyon. "This is especially important now that the Grand Canyon Trust just put out a new report on how uranium mining is hurting this environment," Rep. Grijalva said. "The bottom line is that mining uranium near the Grand Canyon does more harm than good, it doesn't serve the public interest, and we need to draw the line here. Anyone who cares about the Grand Canyon should read this report and share it with friends."
At a public event at the South Rim earlier today, Rep. Grijalva announced his intent to introduce the Grand Canyon Centennial Protection Act; if passed, the act would make the current temporary ban on new mining claims on public lands around Grand Canyon National Park permanent. Meanwhile, a Commerce Department investigation into uranium import quotas that began in July is expected to conclude in April. Commerce will then provide recommendations to President Trump, who is expected to make a decision sometime this summer.
Background
In 2012, Interior Secretary Ken Salazar announced a 20-year ban on new mining claims on about 1 million acres of public lands adjacent to Grand Canyon National Park. The precautionary ban was designed to allow time for research to evaluate the risks mining poses to the Grand Canyon region. In the interim, it aimed to protect the park's millions of annual visitors, millions more downstream water users, the Havasupai Tribe — who reside beneath the canyon's south rim — as well as the interests of the 10 other federally recognized Native American tribes associated with the park, and the landscapes and ecosystems of the Grand Canyon itself.
Photos
Please credit photographer Bruce Gordon, EcoFlight.
Maps
Please credit Stephanie Smith, Grand Canyon Trust.
STEPHANIE SMITH
Graphics
Please credit Stephanie Smith, Grand Canyon Trust.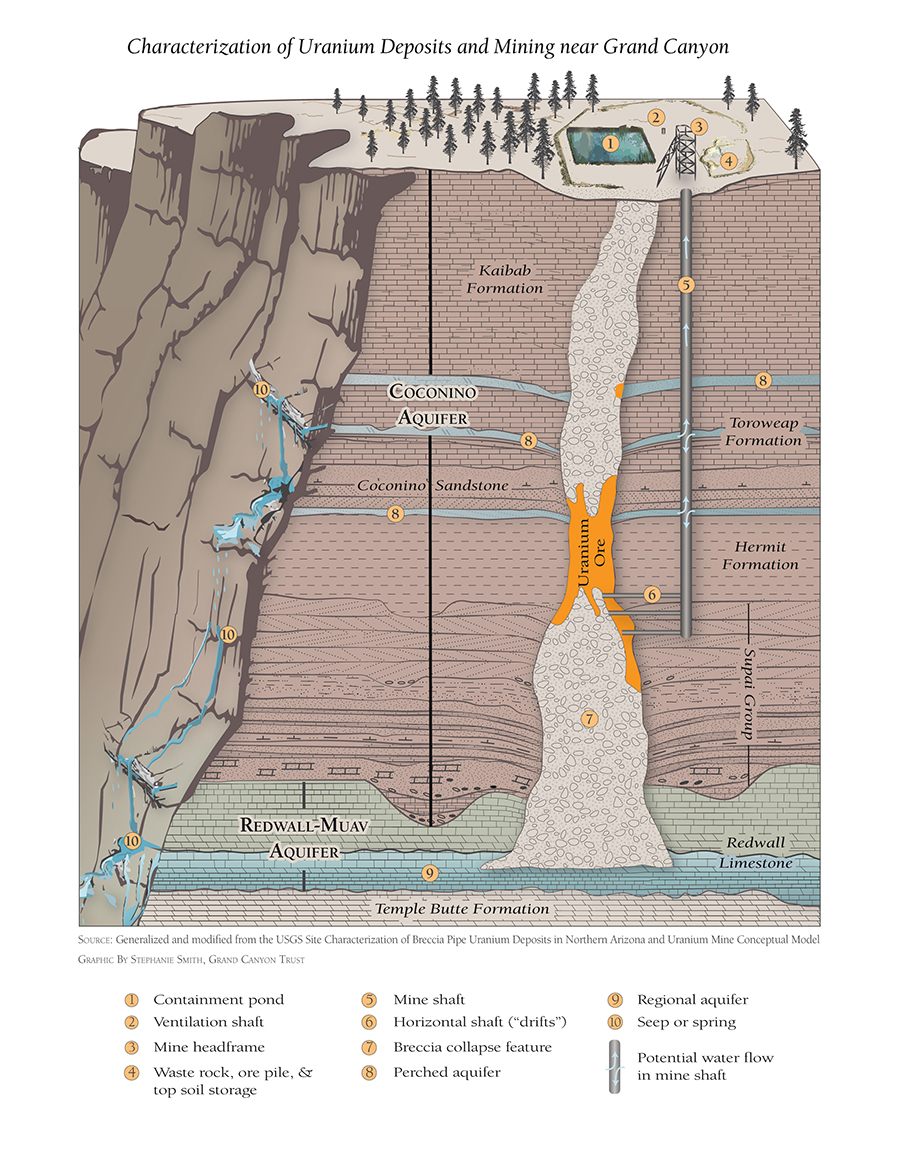 STEPHANIE SMITH
STEPHANIE SMITH