Waterways across the Four Corners region flow through the lands of the Ute Mountain Ute Tribe, Southern Ute Indian Tribe, Jicarilla Apache Nation, and Navajo Nation before pouring into the San Juan River. View the map ›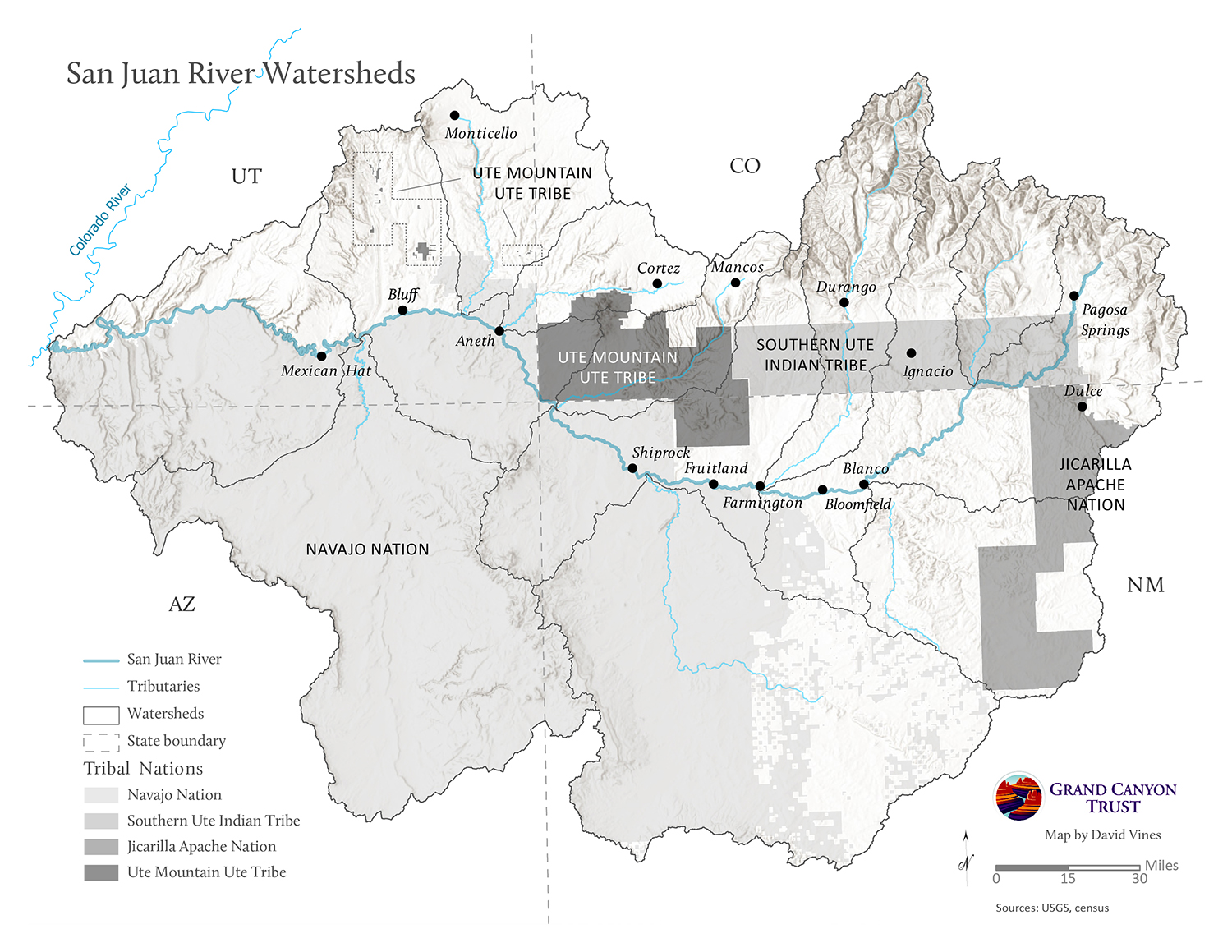 Maps may be used for non-commercial purposes provided that they are not altered or edited and they are appropriately credited. This map product should be credited to David Vines, Grand Canyon Trust.
For higher quality images or custom sizing please contact our communications director, Ashley Davidson, at adavidson@grandcanyontrust.org.