Since 2006, Trust volunteers have helped make more than 25 miles of livestock fences passable for pronghorn. With work gloves and fencing pliers, volunteers systematically replace and raise the bottom strand of wire. It's slow work — one day, 17 workers, and about 150 person-hours equates to fixing about two-thirds of a mile of fence.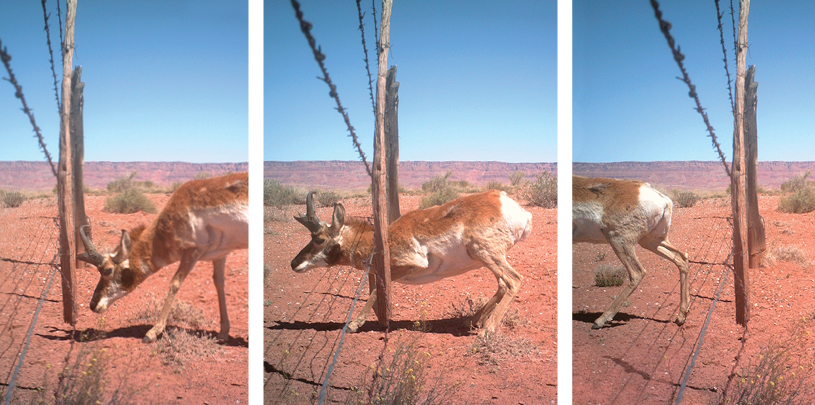 House Rock Valley is a desert grassland with over a century-long history of overgrazing. The Grand Canyon Trust took over livestock grazing permits here in 2005 and has been working with ranchers, federal and state agencies, and volunteers to restore this landscape ever since. We strive to be stewards of the 830,000 acres called the North Rim Ranches, which includes minimizing the impacts of livestock fences on wildlife.
Along with Trust volunteers, the Bureau of Land Management, Arizona Game and Fish, and other stewards in House Rock Valley are lending their time and energy to this fence modification work — a true team effort to help pronghorn roam free in House Rock Valley.

View in fullscreen (suggested for mobile)