As the countdown to the new year begins, we're counting conservation successes. From national monument proposals to volunteer power, we're celebrating some of 2015's greatest accomplishments:
1. Bears Ears Intertribal Coalition pushes for national monument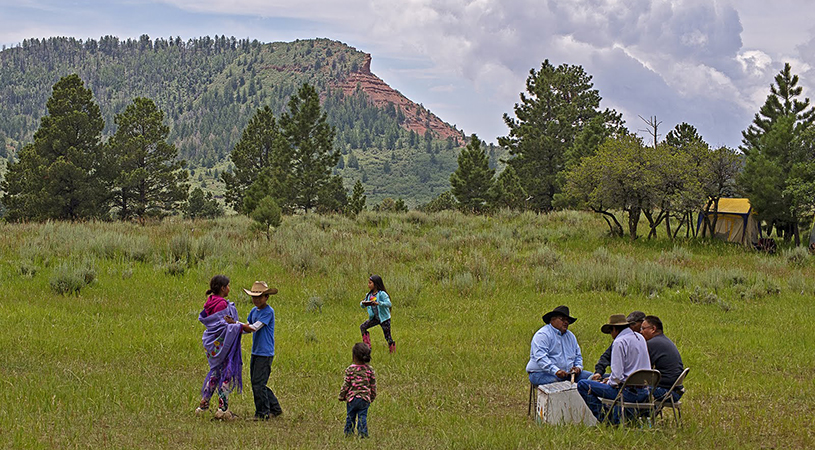 We worked hard to support the Bears Ears Intertribal Coalition in their push for a new national monument in southeast Utah. This first-of-its-kind proposal asks the Obama Administration and members of Congress for new protections and true federal/intertribal collaborative management for the Bears Ears cultural landscape.
2. A chance to permanently ban new uranium claims around the Grand Canyon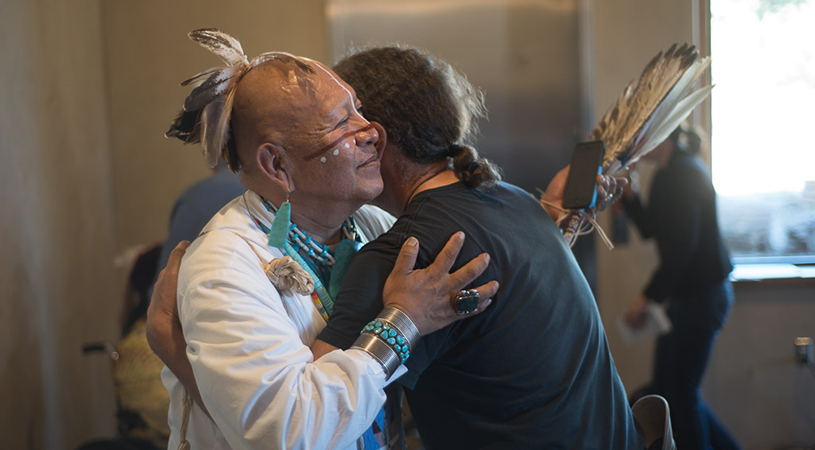 This fall, Arizona Congressman Raul Grijalva teamed up with tribal leaders to write and introduce the Greater Grand Canyon Heritage National Monument Act. The legislation, which protects 1.7 million acres of tribal homeland and makes the current 20-year ban on new uranium claims permanent, has little chance of passing through Congress. But President Obama can proclaim the national monument using the Antiquities Act. If you haven't already, sign our petition and ask him to Keep the Canyon Grand ›
3. Navajo Nation President opposes Escalade Development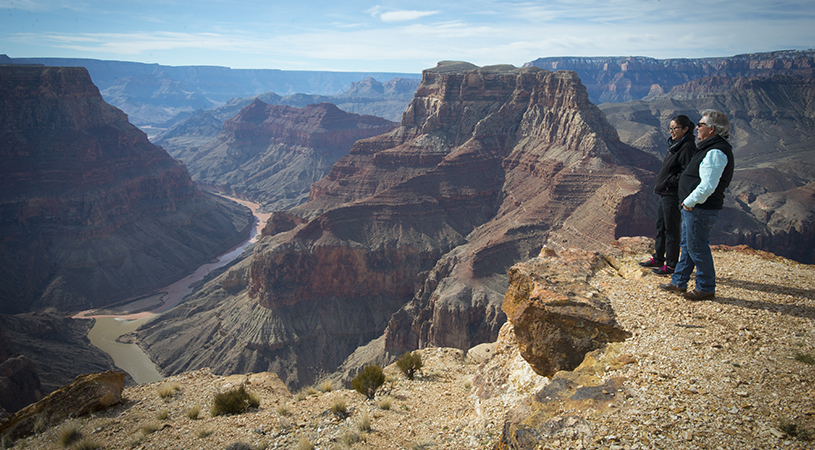 Fierce years of fighting the campaign to build Grand Canyon Escalade, a luxury resort and tramway on the canyon's east rim, have finally paid off. New Navajo Nation president Russell Begaye officially opposes the development, pledging to veto any attempts to pass legislation that moves the project forward. The Trust is actively supporting the Save the Confluence Coalition and collaborating with many others to protect this sacred land.
4. A call for cradle-to-grave uranium mining protections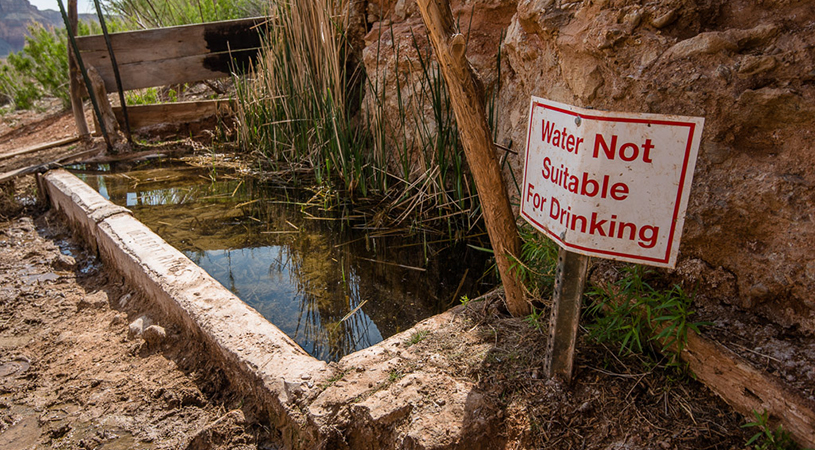 In partnership with Native American tribes, local governments, and environmental groups, the Trust submitted a petition asking agencies to reform flawed rules governing uranium mines in the Grand Canyon region.
Our suggested changes ensure that mine owners cannot simply walk away from old mines, and that the health of our groundwater, rivers, and local communities remain intact. Stay tuned as we continue working on new approaches to reform tough-to-crack, outdated hard rock mining rules.
5. Volunteer Power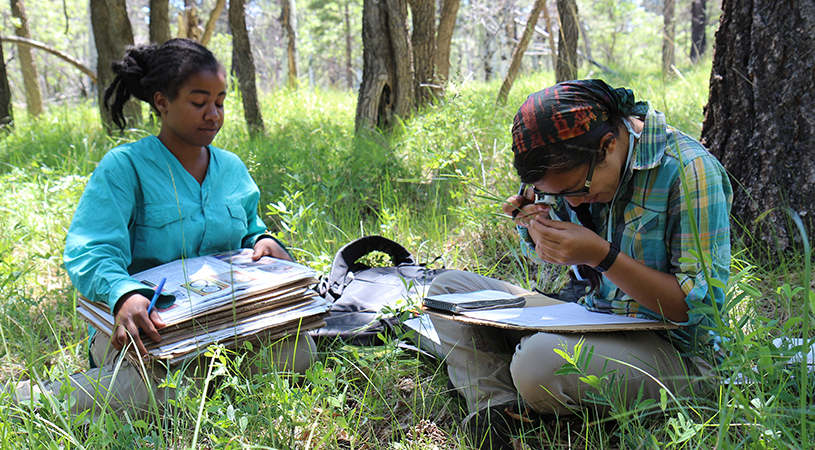 In 2015, 295 volunteers donated 15,000 hours of service to the Trust—the equivalent of seven full-time positions. Thanks to these dedicated folks, we restored habitat near springs, tracked critters with camera traps, and mapped native grasses in southeastern Utah.
6. A world-class Navajo Nation tribal park system
The Trust's Native America Program initiated and organized a multi-agency partnership to work with the Navajo Nation to create a General Management Plan for its tribal parks. The plan will assist rural Navajo communities in building a culturally appropriate and sustainable economy for the iconic region stretching from Monument Valley to the Grand Canyon.
7. BLM considers sustainable grazing alternatives
More than 95 percent of Grand Staircase-Escalante National Monument is used by cattle. Though Grand Staircase has been a national monument for nearly 20 years, the BLM is just now developing a grazing plan for it. In 2015, the agency agreed to fully analyze the Trust's complete "Sustainable Grazing Alternative" in its 2016 Draft Environmental Impact Statement for a first-ever grazing plan in the monument.
8. Trust takes leading role in climate adaptation on the plateau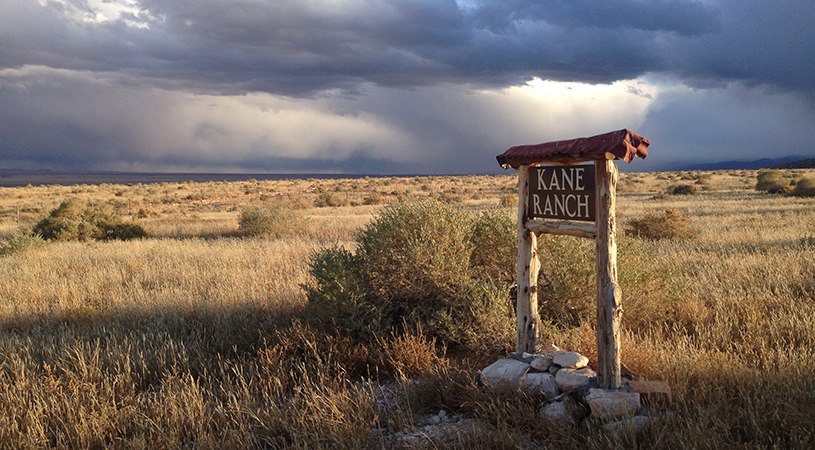 Beautiful as it is, the Colorado Plateau is considered one of the most "climate-challenged" landscapes in the United States. The Trust is leading the way, charting a path forward given our hotter, drier future. We're wrapping up our Climate Adaptation Plan for the North Rim lands to minimize the impacts of climate change close to home.
9. A solid plan to restore 1 million acres of forest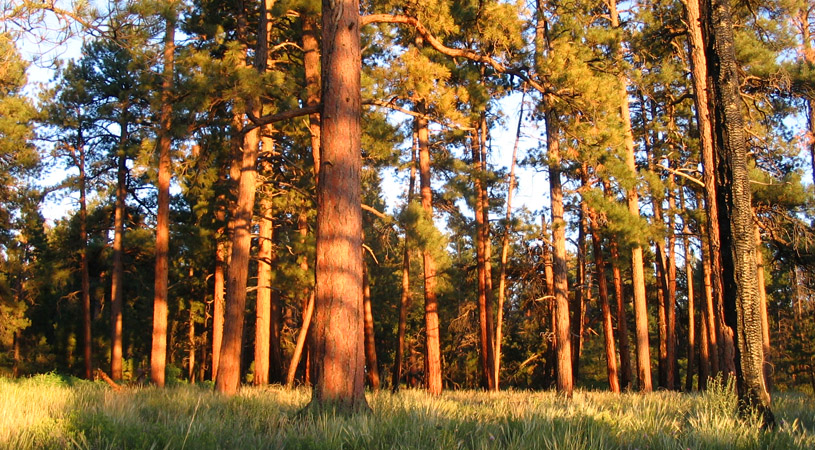 After more than a decade of work by the Trust and many other partners, planning for the Four Forest Restoration Initiative's first restoration project - covering nearly a million acres of ponderosa pine forests across the western Mogollon Rim - was completed in 2015. The Environmental Impact Statement and Record of Decision were strongly supported by diverse stakeholders regionally and nationally. With the plan done, we've cleared one more hurdle in the process of dramatically accelerating forest restoration in northern Arizona.
10. Bringing together the next generation of conservationists
For the first time, Uplift, a collaboration between the Grand Canyon Trust and Northern Arizona University's Landscape Conservation Initiative, brought 85 passionate young leaders together for an inspiring weekend of workshops, film, music and networking.
That's a wrap, folks! Thanks to our members, supporters, and partners for a successful year. Looking forward to working with you in a monumental 2016!