From canyon country to the halls of Washington DC, we've gone the distance to protect the Colorado Plateau this year. Here are some of the biggest accomplishments we celebrated in 2016:
Bears Ears National Monument is a reality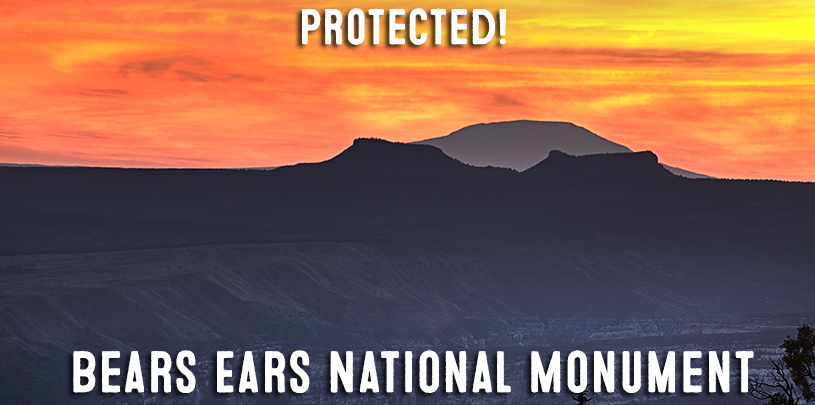 President Obama made history this week by designating Bears Ears National Monument in Utah under the Antiquities Act of 1906.
Bears Ears is America's first truly Native American national monument – it honors culture and history while guaranteeing Native Americans a role in its management. Join us in thanking President Obama for his courageous action.
Some who oppose public ownership of federal lands are already calling for Bears Ears' undoing. Please ask your senators to stand up for Bears Ears in the coming Congress. With your help, we'll make sure Bears Ears will live up to its inspiring promise.
Forest Service rejects Tusayan mega-resort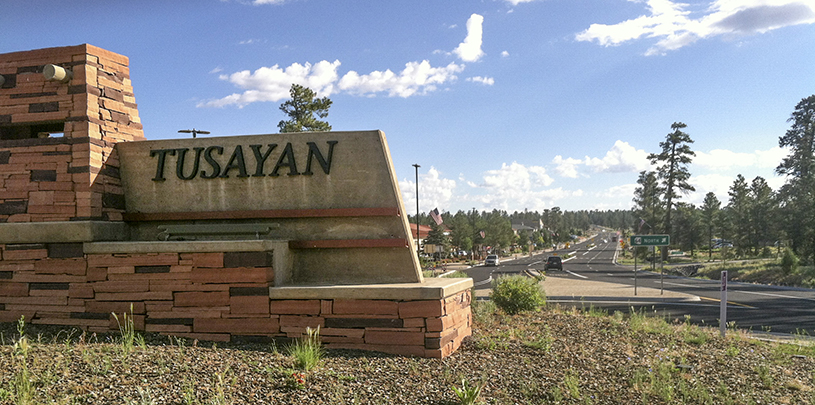 The U.S. Forest Service rejected the town of Tusayan's application to build a road and utility corridor across public lands that would have paved the way for a massive resort near the south rim of the Grand Canyon. When it comes to protecting water sources, wildlife habitat, and cultural resources at our nation's crown jewel national park, the Forest Service's decision is a winner.
A win for wildflowers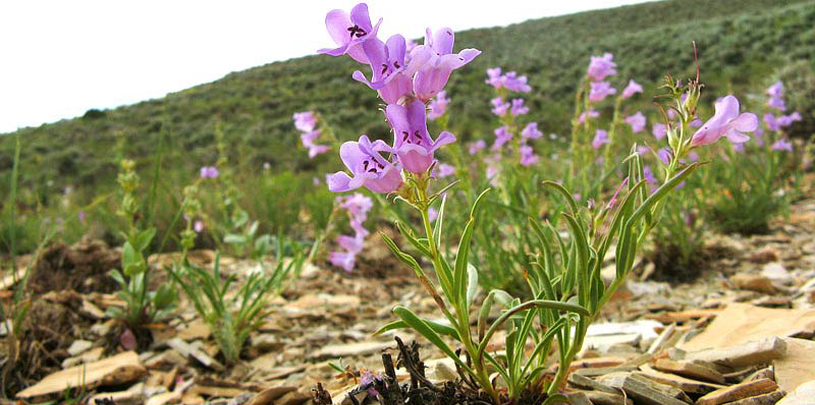 This October, a federal court ruled in favor of two endangered wildflowers—the White River beardtongue and Graham's beardtongue—whose known populations are threatened by oil shale and tar sands mining, and by traditional oil and gas drilling. The Fish and Wildlife Service had denied these flowers protections under the Endangered Species Act based on a 15-year "conservation agreement" negotiated behind closed doors with pro-industry stakeholders, and, in doing so, acted unlawfully according to the court. We, along with a coalition of other organizations, are now in the process of talking with the service, and with state and federal agencies, to fix Utah's conservation agreement based on the best available science.
Bringing people power to the Colorado Plateau
This year, we had 395 volunteers donate over 14,000 hours of service. From measuring white pine seedlings, to surveying springs, to digging irrigation ditches on tribal lands, our rockstar volunteers loaned us their muscle and brainpower on over 19 projects across the plateau.
Map tips: Zoom in and out and pan around to see the totals change. Zoom in and click on the red areas to meet our volunteers.
Restoring rim country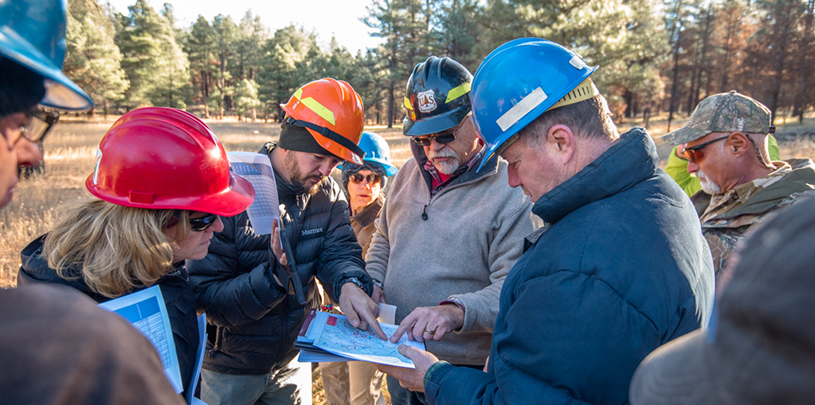 Spring restoration projects hit the ground running this year as part of the Four Forest Restoration Initiative (4FRI), while the stakeholder group (more than 30 member agencies and organizations, including the Grand Canyon Trust) turned its focus to planning for the eastern half of northern Arizona forests. The Rim Country Project will restore 1.24 million acres in the Apache-Sitgreaves, Tonto, and Coconino national forests. We're moving toward consensus on how to treat large trees, grazing, and stream restoration, and we expect a final decision from the Forest Service in 2019.
International acclaim for story maps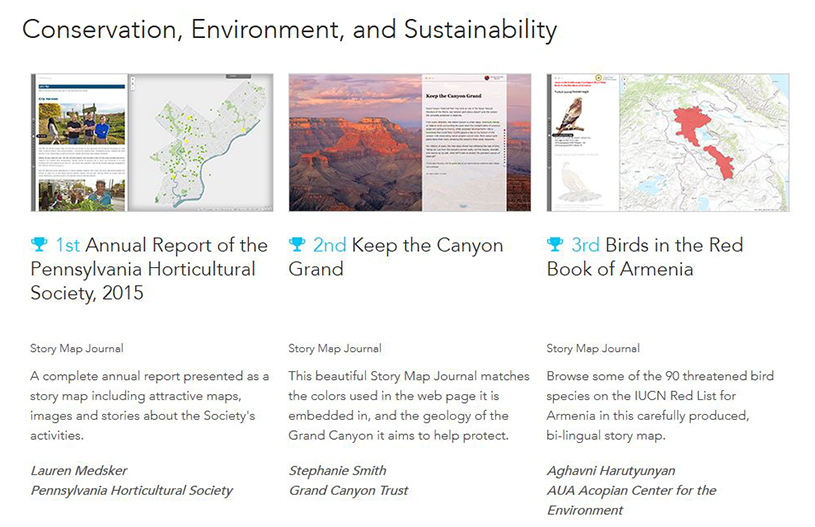 In 2016, we launched the Keep the Canyon Grand story map, which explores love and abuse of the Grand Canyon. It was selected among thousands of submissions to ESRI, the world leader in Geographic Information Systems (GIS) software, as a monthly feature and won second place in the conservation category in their international story map contest.
Climate adaptation actions begin on the North Rim Ranches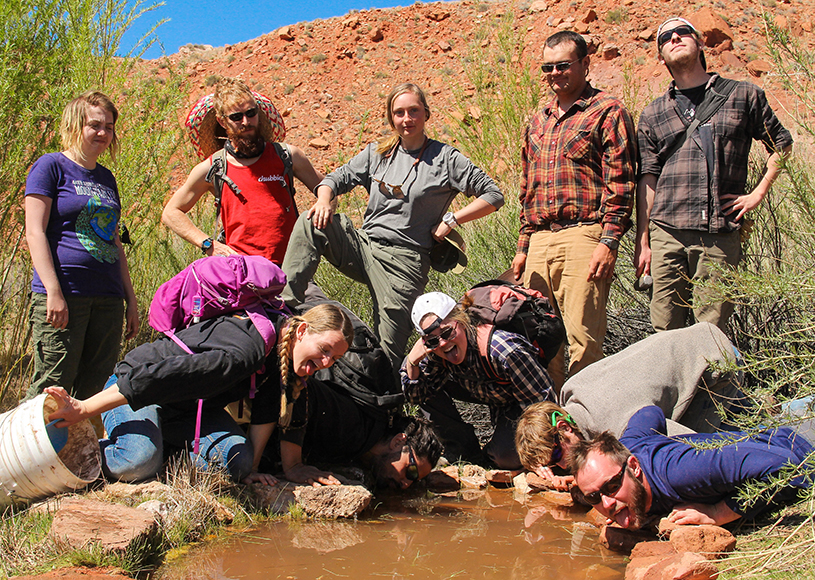 This year, we took our new climate adaptation plan from words on paper to actions on the ground, focusing on protecting precious waters across the North Rim Ranches. We trained 18 new citizen scientists to monitor springs, and these "spring stewards" will continue doing field work with us throughout 2017 and beyond.
Art and grazing reform: "12 Reasons" art show on the road
Colorado artist Heidi Snyder completed 12 superb drawings of Colorado Plateau species and habitats that are directly or indirectly threatened by excessive cattle grazing. We organized shows in Salt Lake City, Kanab, and Moab this year. On to Denver in 2017!
Growing strong communities through creative business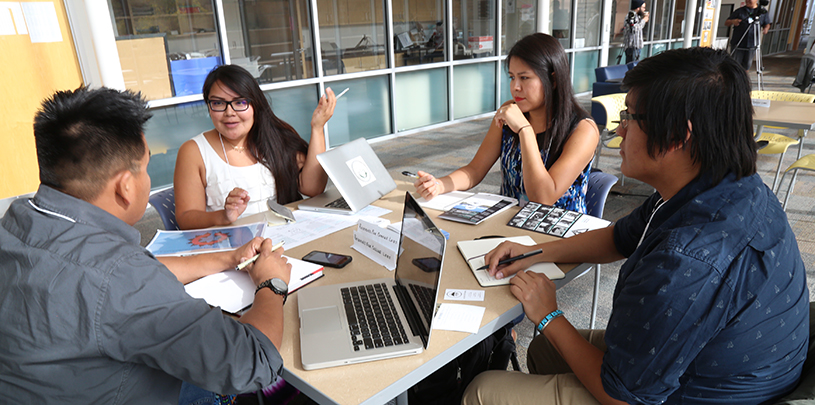 We co-hosted Change Labs 2016 in Crownpoint, New Mexico, to bring over 100 tribal entrepreneurs together from across the Southwest to meet business leaders from across the nation. We are preparing to launch a business networking platform, and we have set the groundwork to host a social entrepreneurship competition in the new year. Go NABIN!
Young leaders unite at the second Uplift Climate Conference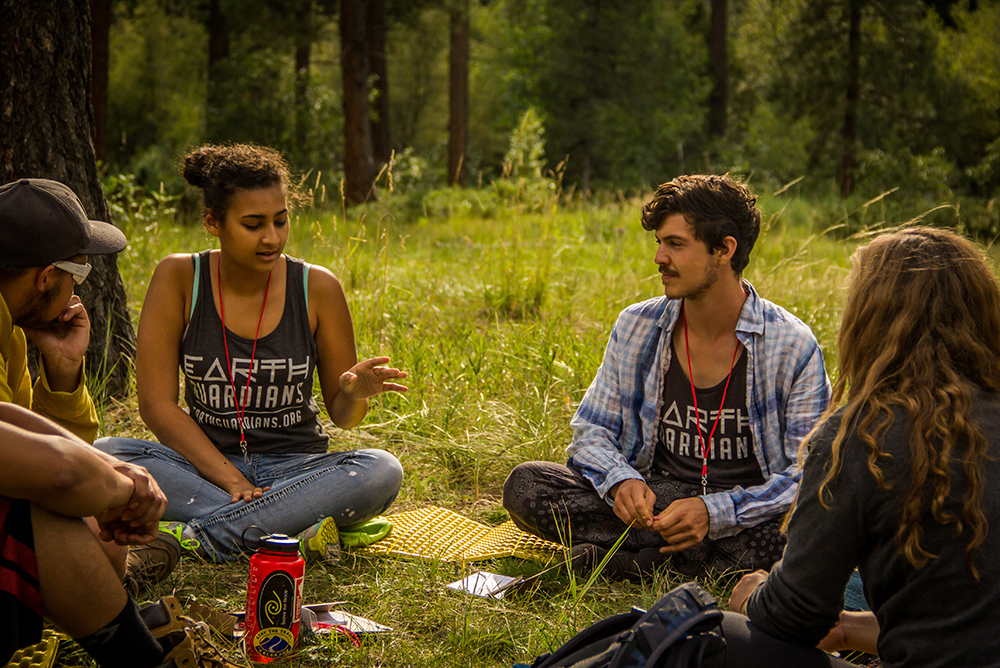 Over 100 young people brought their energy and ideas to the San Juan Mountains near Durango, Colorado for the 2016 Uplift Climate Conference. We laughed, cried, and most importantly, continued building a movement for climate justice and climate action across the region.
Rob Bishop's Utah Public Lands Initiative Paralyzed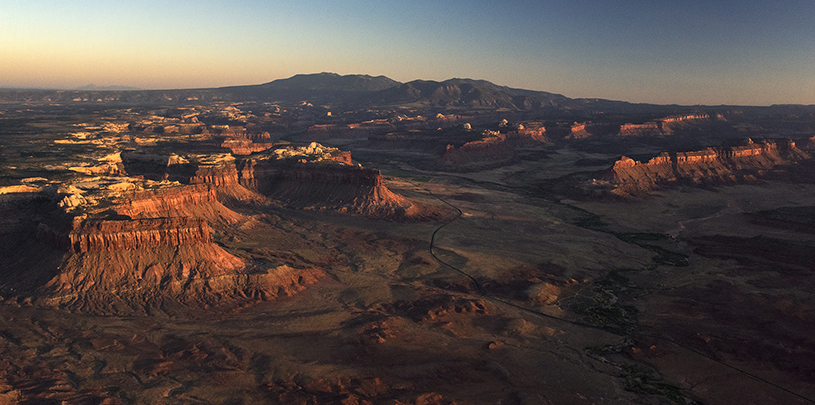 Thanks to solid and wide-ranging opposition from Native American tribes, the conservation and recreation communities, and even two of the participating counties, we halted Representative Rob Bishop's Utah Public Lands Initiative legislation in its tracks in Congress. With your support, we'll make sure PLI does not rear its ugly head in the next Congress.
Tribes re-establish connections through intertribal gatherings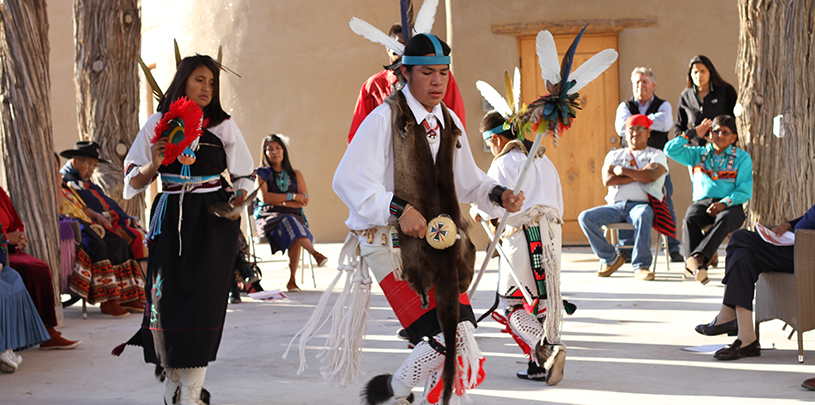 This year, 185 Native people representing 29 tribes traveled from across the Southwest and as far away as Canada and South America to attend the four-day Indigenous Peoples' Gathering for Healthy Communities, Culture, and Climate. Learn more ›
Thanks to YOU, our members, supporters, and partners for another successful year!