by Ellen Heyn, Communications Manager
2020 is almost here! Before we usher in a new decade, we want to honor this year's achievements. From helping to pass landmark legislation in the U.S. House of Representatives to preventing thousands of acres of pinyon and juniper trees from getting shredded into mulch, our tireless advocacy paid off time and time again in 2019.
That's not to say the year was void of challenges. New management plans for Bears Ears and Grand Staircase-Escalante national monuments, dam proposals on the Little Colorado River, and continued flooding at the Canyon uranium mine continue to threaten the landscapes we all love. We'll tackle those issues head-on in the new year, but for now, join us in celebrating our top 10 accomplishments of 2019.
House passes Grand Canyon Centennial Protection Act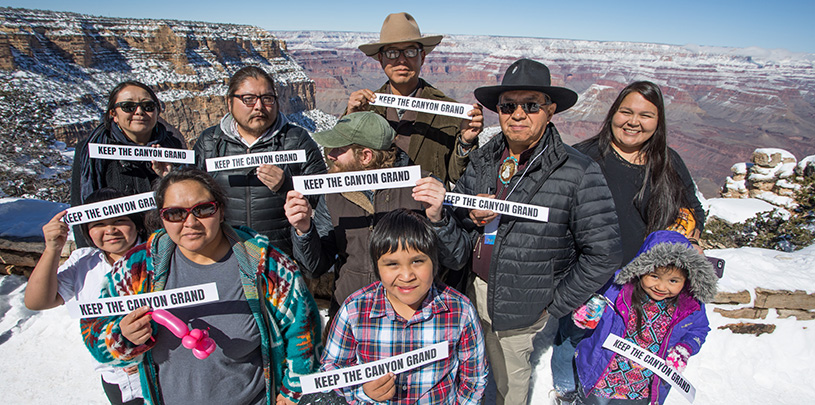 AMY MARTIN
Back in February, on the 100th anniversary of Grand Canyon National Park, Rep. Raúl Grijalva, D-AZ, stood on the South Rim and introduced the Grand Canyon Centennial Protection Act. The legislation, which would ban uranium mining on 1 million acres of public lands around Grand Canyon National Park, passed through the U.S. House of Representatives with bipartisan support this year. Next up in 2020: Getting a companion bill introduced in the Senate. Read more ›
Big win for Grand Staircase! Pinyon and juniper trees protected in monument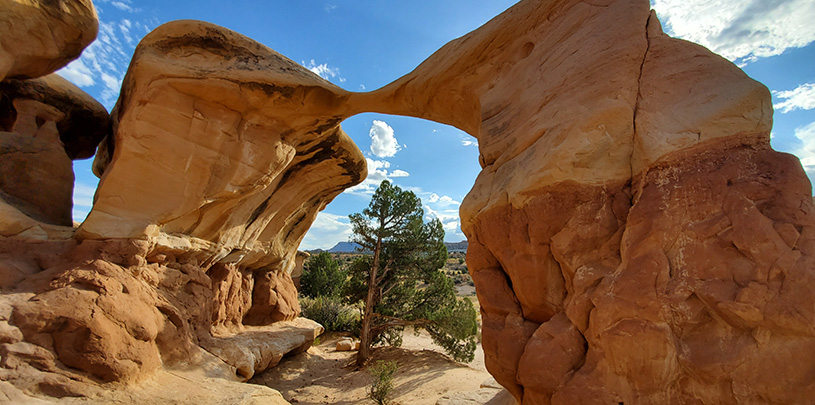 This September, the Interior Board of Land Appeals overturned the Bureau of Land Management's (BLM) plan to tear out more than 30,000 acres of pinyon and juniper forest in the heart of the monument. The review board cited the BLM's failure to consider the project's impact on songbirds, as well as its plan to plant non-native grasses, which is not currently allowed.
First LeaderShift training equips young leaders with advocacy tools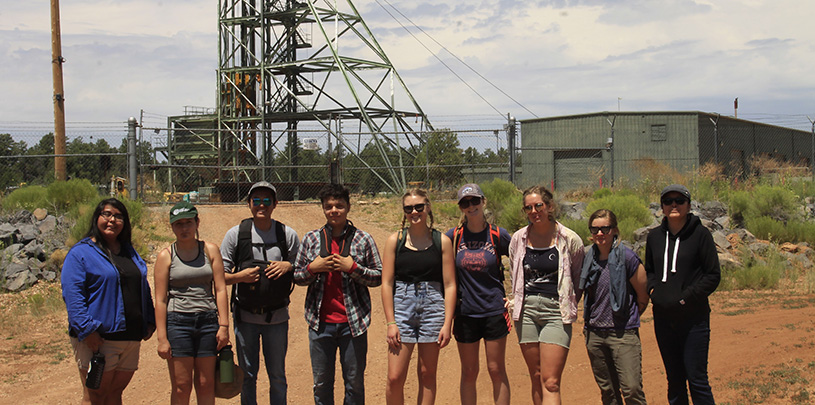 This spring, seven rising activists traced the trail of uranium ore across the Colorado Plateau, from Canyon Mine near the Grand Canyon to White Mesa Mill in southeast Utah. The students learned first-hand about the history of uranium mining on the Colorado Plateau, its impacts, and how to support affected communities and landscapes. We're gearing up for another LeaderShift in 2020. Stay tuned!
Restoration reduces risk of wildfire and protects water in Arizona
In its 10th year, the Four Forest Restoration Initiative (4FRI), the largest forest restoration project in the country, continued to improve the health of ponderosa pine forests in northern Arizona. This year, our partners at the U.S. Forest Service thinned over 120,000 acres with select cutting and prescribed fire. Trust volunteers also surveyed over 50 springs on the Coconino, Kaibab, and Apache-Sitgreaves national forests and built about 30 rock structures by hand to restore natural stream flows across important wetlands.
Change Labs opens coworking space in Tuba City for Native businesses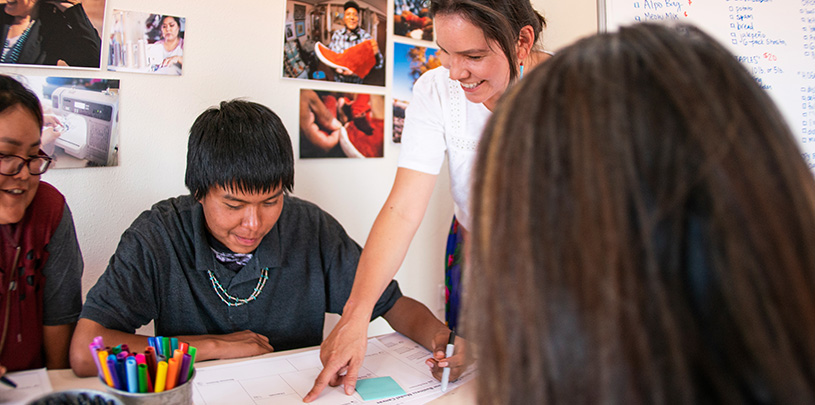 DIEDRA PEACHES
With a new name in 2019, Change Labs continued to support Native entrepreneurs from the Navajo Nation, and the Hopi and Hualapai tribes. We graduated 12 business and welcomed 11 new ones into the intensive 12-18 month incubation program. We also opened a Change Labs studio — a coworking space in Tuba City, Arizona, where we host free monthly workshops and provide resources like internet, printing, and business coaching appointments. Be sure to check out Rez Rising, Change Lab's new platform launching this fall to connect customers with Native-owned businesses across the Southwest.
Uplift leads climate justice movement on the Colorado Plateau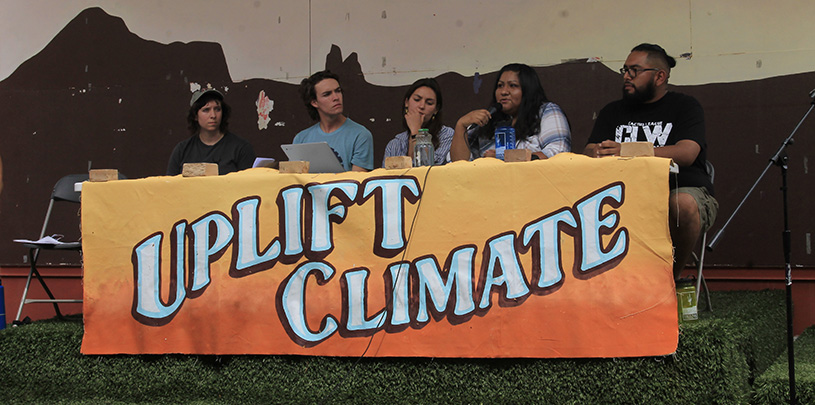 What started in 2015 as a for-youth-by-youth environmental gathering has grown into the preeminent climate conference in the Southwest. The 5th annual Uplift Climate Conference brought 200 young people together to advocate and organize around climate justice this year. Uplift spent much of 2019 planning and preparing to spin off from the Trust and the Landscape Conservation Initiative. With solid funding, structure, and strategy, Uplift will launch into its next chapter as an autonomous organization in 2020.
Citizen scientists collect data on ungrazed lands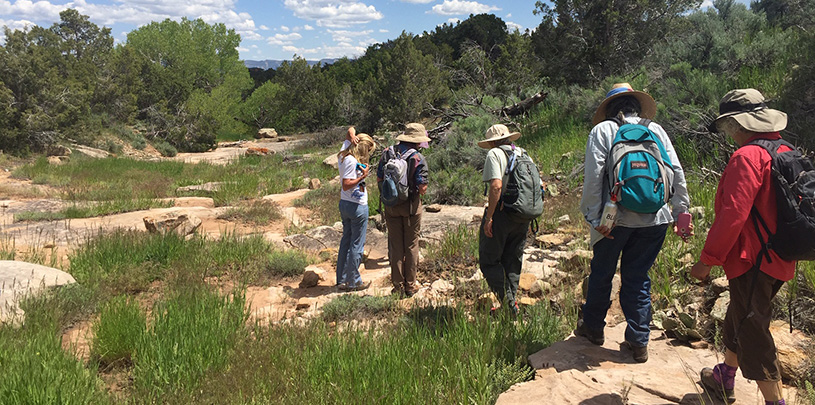 In 2019, the Trust trained 17 citizen scientists who contributed their time, expertise, and astute observational skills to the Where Cows Don't Graze project. In total, we've visited about 70 grazed and non-grazed sites to record conditions on the ground. The Trust will use these reports to build a database of livestock-free areas on the Colorado Plateau in the coming years.
GIS Program brings Trust work to life through maps, data visualizations, and 3D views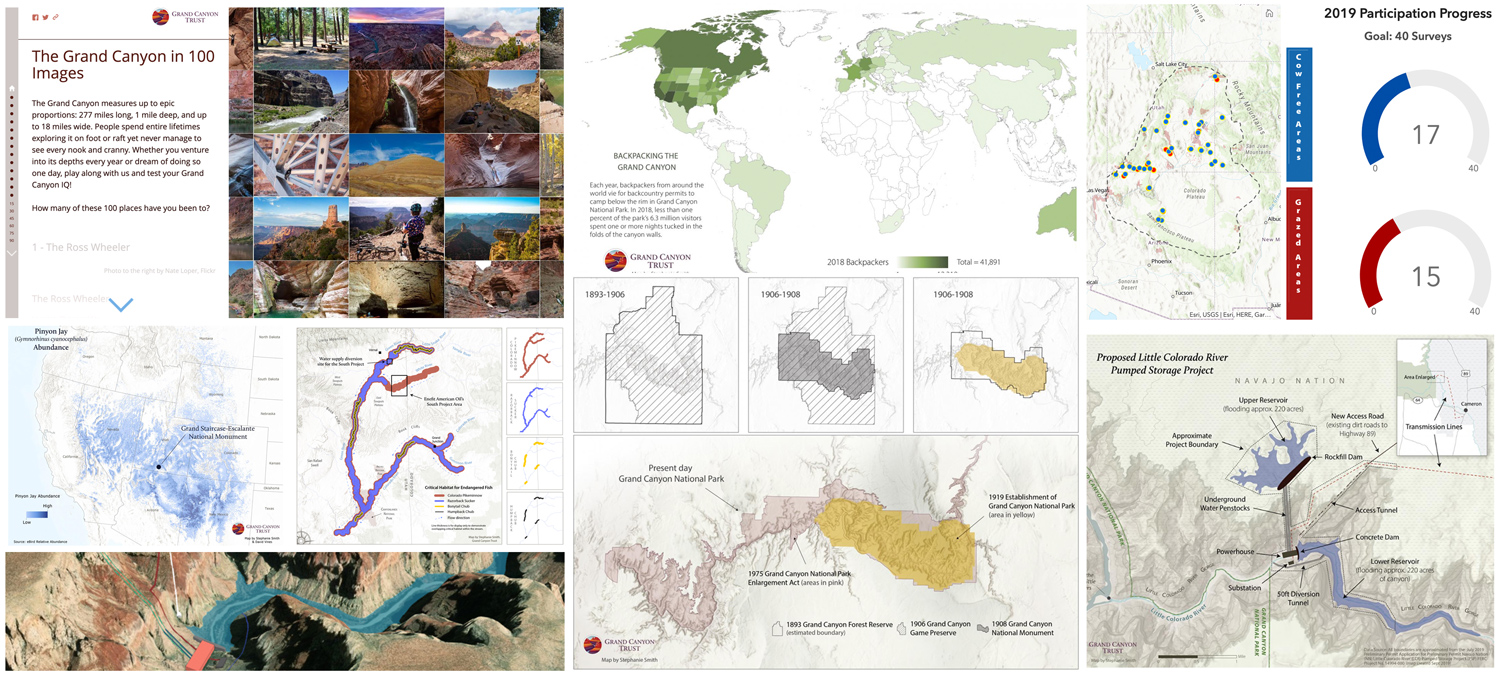 Throughout the years, the Trust's GIS (Geographic Information System) Program has continued to push the edge of technology and craft. 2019 was no exception. Take a look at some of the products our GIS team created this year to help the Trust showcase threats to our beloved landscapes, collect citizen science data, and highlight success stories.
Rights of Nature workshops planned for 2020
This year, intertribal gathering members planned a four-part educational series to share the Rights of Nature concept with tribal communities on the Colorado Plateau. The Rights of Nature is an international movement recognizing ecosystems — including trees, oceans, animals, and mountains — with independent rights to live and flourish. We're excited to support the gathering members as they advance the Rights of Nature on the plateau in 2020!
We stood up for our national monuments
We're protesting the Bureau of Land Management's new management plans for the shrunken Grand Staircase and Bears Ears, arguing that the plans fail to meet even the minimum standard for how national monuments must be managed under the law.
While we wait for final decisions on the management plans, we've helped fight back, for now, the government's effort to end our lawsuits challenging the president's slashing of the monuments and have put arguments before the court that could swiftly resolve the cases in our favor.
These are your wins too, as supporters and fellow advocates. Cheers for giving your time, financial support, and heart to protecting the Colorado Plateau. We couldn't do our work without you.
See you in 2020!