by Ellen Heyn, Communications Associate
Bears Ears National Monument turns one year old today, a bittersweet birthday for the recently axed monument. Earlier this month, President Trump singlehandedly and illegally rolled back hard-won protections for Bears Ears, shrinking the monument from 1.35 million acres to barely over 200,000 acres. Suffice it to say, we're not exactly in the mood to wear our party hats. But Bears Ears and all it represents is worth celebrating, so in an unabashed display of optimism, we offer you these silver linings:
The landscapes and people of the Bears Ears region are resilient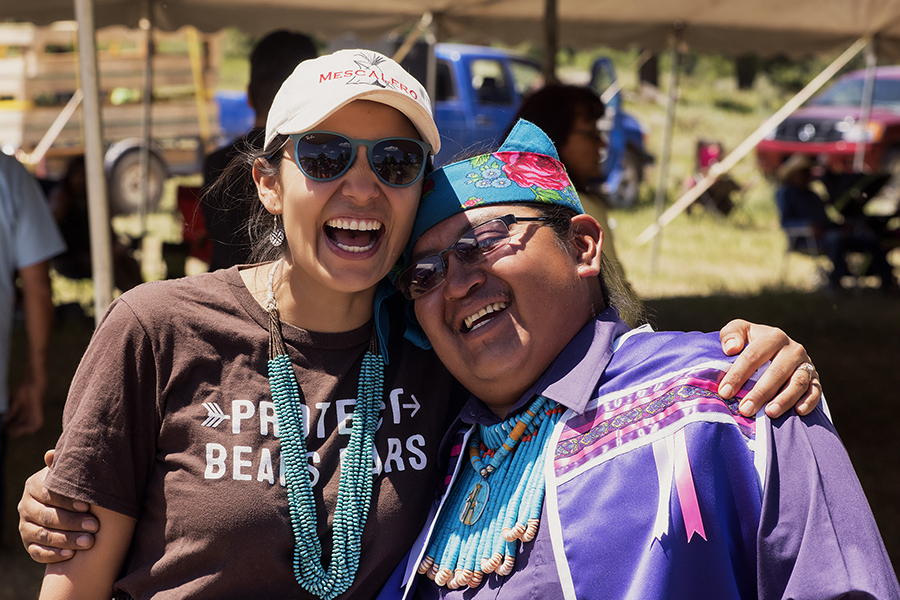 Photo: Tim Peterson
"The land is still here. The people will still be here. Bears Ears will always be indigenous land, and nothing will change that." – Angelo Baca, Navajo resident of San Juan County
In a landscape peppered with petroglyphs, cliff dwellings, and archaeological sites, undeniable reminders of the deep connections between native people of the Southwest and Bears Ears abound. Bears Ears remains place of healing for Tribes, and will always be home.
The tribes' cultural and spiritual connection to their ancestral homelands cannot be undone by Trump's proclamation, and the native people who led the monument campaign are ready to defend their sacred landscape.
"If they think we're not prepared to protect it, they're kidding themselves." – Shaun Chapoose, member of the Ute Indian Tribe Business Committee
The tribes have come together in an unprecedented way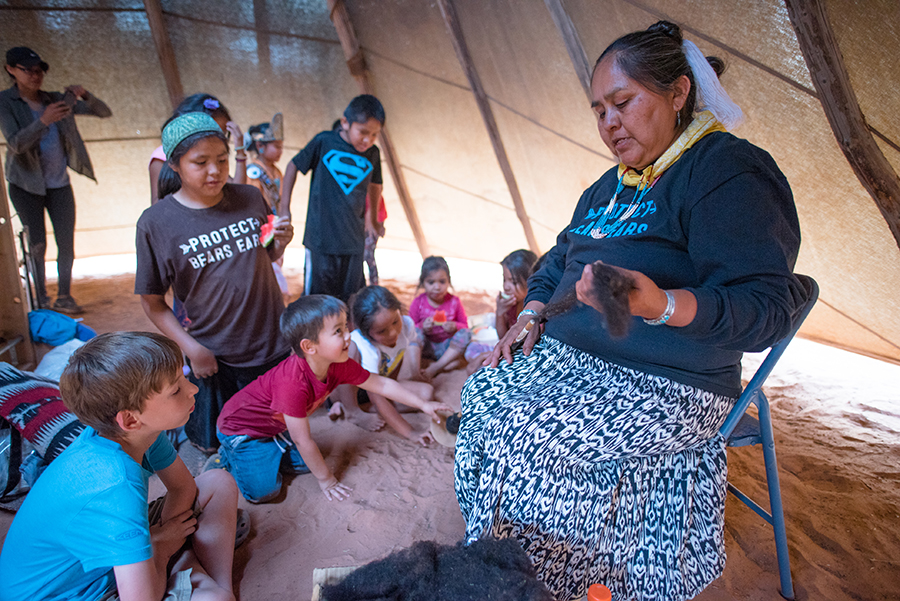 Photo: Blake McCord
In 2016, five tribes — the Hopi, Navajo, Ute Mountain Ute, Uintah and Ouray Ute, and Zuni — formed the Bears Ears Inter-Tribal Coalition, successfully campaigning for the designation of Bears Ears National Monument.
Now, a year later, they are jointly suing Trump over his proclamation slashing protections for their ancestral lands.
"We have already spoken, and with overwhelming unity, we have asked for Bears Ears to be protected….What we have said, and continue to say is this: It is time to protect Bears Ears." – Herman Daniels Jr., Navajo Nation Council Member
No one speaks more convincingly for the need to restore protections to Bears Ears than the people whose stories and histories are etched on the canyon walls.
"Protecting Bears Ears is not just about healing for the land and Native people. It's for our adversaries to be healed too. I truly believe we can all come out dancing together." – Willie Grayeyes, Chairman, Utah Diné Bikéyah
People know about Bears Ears
Photo: Tim Peterson
"There are many stories to be told about everyone's shared history here — native and non-native alike." – Carleton Bowekaty, Zuni tribal councilman and co-chairman of the Bears Ears Inter-Tribal Coalition
The word about Bears Ears is out. Since news broke of Trump's intentions to slice up our national monuments, Bears Ears has become a household name. People across the country and around the world are hearing about Bears Ears and the remarkable cultural resources tucked in its sandstone canyons. And the more people who know about Bears Ears means more people to join the tribes in pushing for restored protections to this culturally-rich landscape. Take Dale R. Jackson, from Tallahassee, Florida, for example:
"In October, my family and I visited southern Utah's Grand Staircase-Escalante and Bears Ears National Monuments. We marveled at a huge double stone arch, giant toadstool-like rock formations, ancient Native American rock paintings, and the first herd of desert bighorn sheep I had ever seen in the wild.
Now Trump is removing protection from much of this land in an attempt to pander to those who would destroy many of its resources and value. His vile actions underscore his administration's lack of appreciation for America's natural and cultural heritage. We, and all generations to come, deserve better."
Americans love public lands and are speaking up in their defense.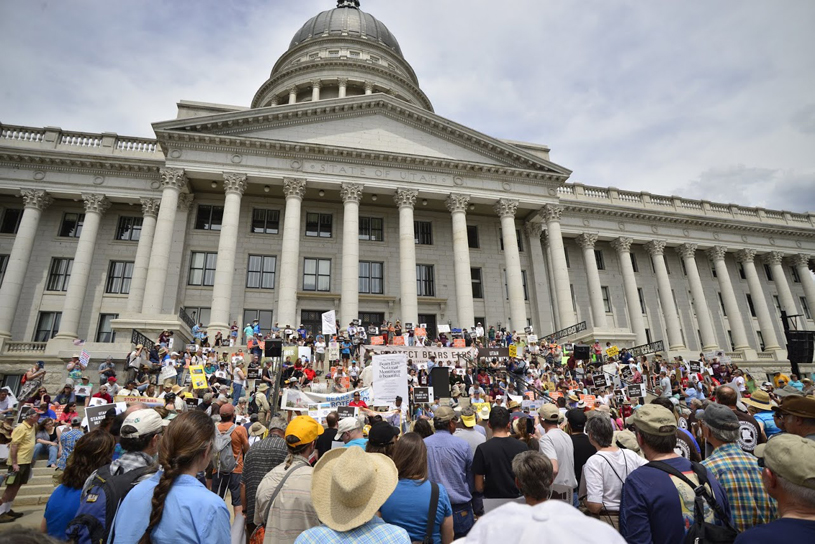 Photo: Tim Peterson
If we've learned one thing from the national monument review this year, it's that Americans love public lands. During the briefest of comment periods (just 15 days) for Bears Ears National Monument, hundreds of thousands of you rallied in support. More than 685,000 people wrote comments in defense of Bears Ears. When the monument review was all said and done, more than 2.8 million people submitted comments to the Department of Interior, nearly all in favor of leaving our national monuments alone.
Unfortunately, President Trump didn't listen to the will of the people. The good news is that public opinion is on our side. Now, we'll be relying on the courts to restore protection to Bears Ears.