by Lisa Winters, Communications Associate
For many of us, 2020 has had its ups and downs. While our vision of the year didn't include a global pandemic, the outpouring of support, community involvement, and activism we've seen this year has been inspiring.
Like so many others, we joined hundreds of Zoom calls from makeshift coffee table desks, got in our steps with walk-and-talk meetings, and halted our travel to Washington D.C. and field sites. Despite the unprecedented challenges, our eyes remained on our mission: to safeguard the wonders of the Grand Canyon and the Colorado Plateau, while supporting the rights of its Native peoples.
See what we're celebrating:
Grand Canyon waters get a chance at better protections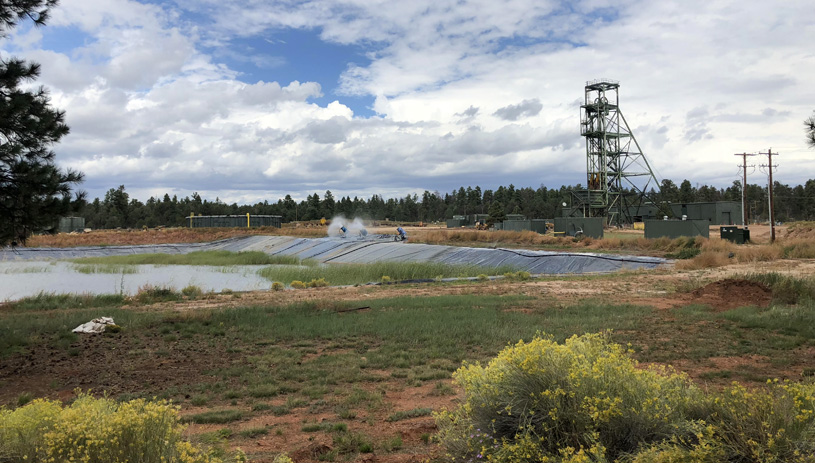 Recently, the Arizona Department of Environmental Quality agreed that Canyon Mine, a uranium mine near the South Rim of Grand Canyon National Park, needs a more stringent groundwater protection permit in order to operate. This is a big win for the seeps and springs inside Grand Canyon National Park that are fed from the same aquifer that sits below Canyon Mine. Next up in 2021: ensure this new groundwater protection permit contains improved safety requirements.
You opposed dams near the Little Colorado River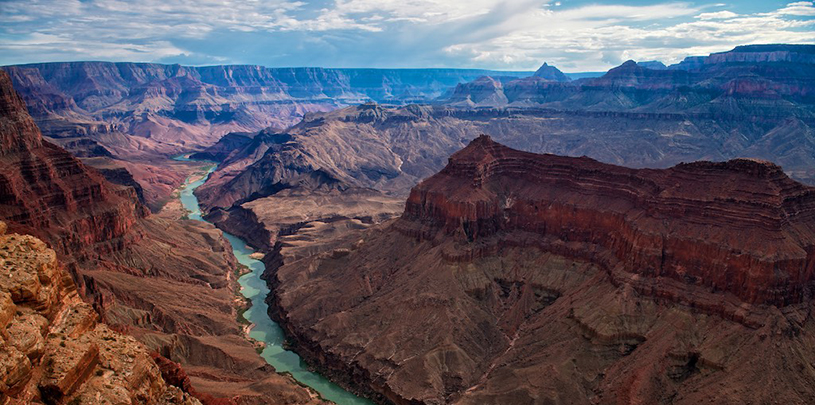 SHANE MCDERMOTT
When developers proposed a third hydroelectric project near the Little Colorado River this summer, you sprang to action. Comments from the Navajo Nation, Hopi Tribe, Hualapai Tribe, U.S. Department of the Interior, environmental groups, and over 62,000 Grand Canyon Trust advocates flooded the Federal Energy Regulatory Commission in strong opposition to the proposal. The Trust filed a motion to intervene as part of a coalition of conservation groups. Stay tuned as we continue to stand with the local residents, Native communities, and Save the Confluence families to protect the Little Colorado River region.
---
FEATURED MAP: See the proposed Big Canyon Project in 3D ›
---
You rallied to keep radioactive waste away from Bears Ears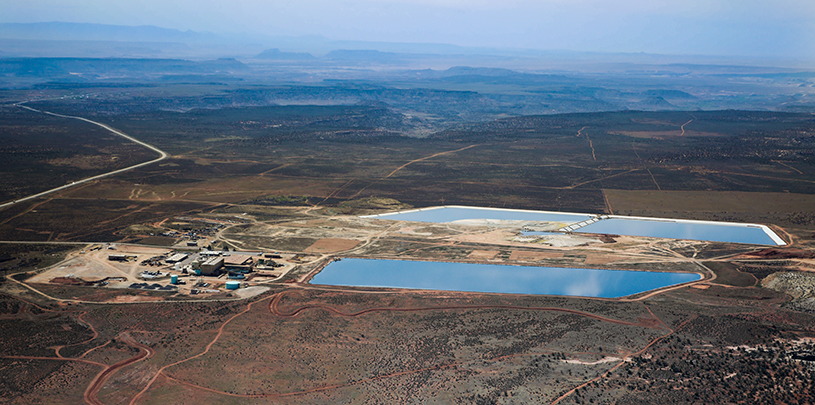 DOM SMITH, ECOFLIGHT
This year, Estonia and Japan zeroed in on the White Mesa uranium mill, located just outside of Bears Ears National Monument and on the doorstep of the White Mesa Ute community, as an attractive dumping ground for their radioactive waste. Thousands of you wrote comments opposing the foreign shipments of radioactive waste and helped put pressure on Utah regulators to protect groundwater and air quality in the Bears Ears region.
Escalante River stays mostly free of cattle grazing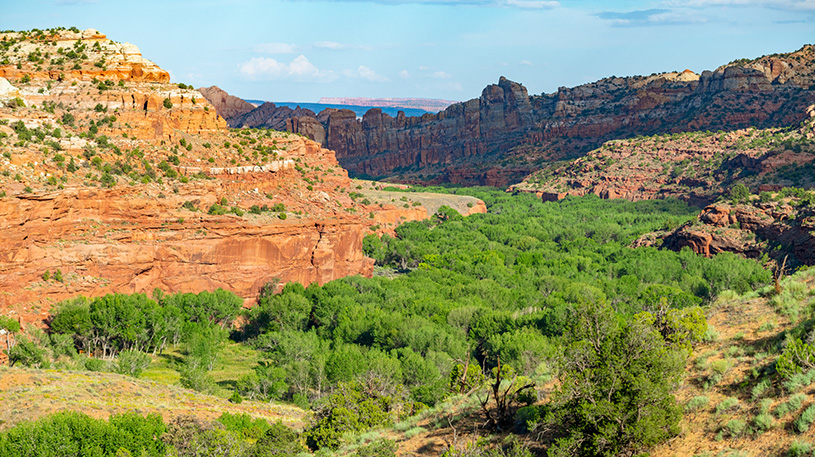 BLAKE MCCORD
According to the new management plan for Grand Staircase-Escalante National Monument released this spring, the Escalante River corridor will remain mostly closed to cattle grazing. This is good news for the sinuous slot canyons and rugged landscape that have recovered substantially after the last two decades of being cattle-free. By next year, we hope to deliver the same good news about areas near the river and elsewhere in the monument that the Trump Administration opened up to grazing.
---
FEATURED MAP: What's closed to cattle grazing in Grand Staircase-Escalante ›
---
Supported community-led initiatives to grow Native economies
We convened virtual, interactive gatherings where Hopi and Navajo participants took the lead to envision more equitable futures based on living economies, with multiple Native artists bringing these ideas to life on paper. Our role? Continue to water these seeds of ideas.
New forest management plan option prioritizes climate change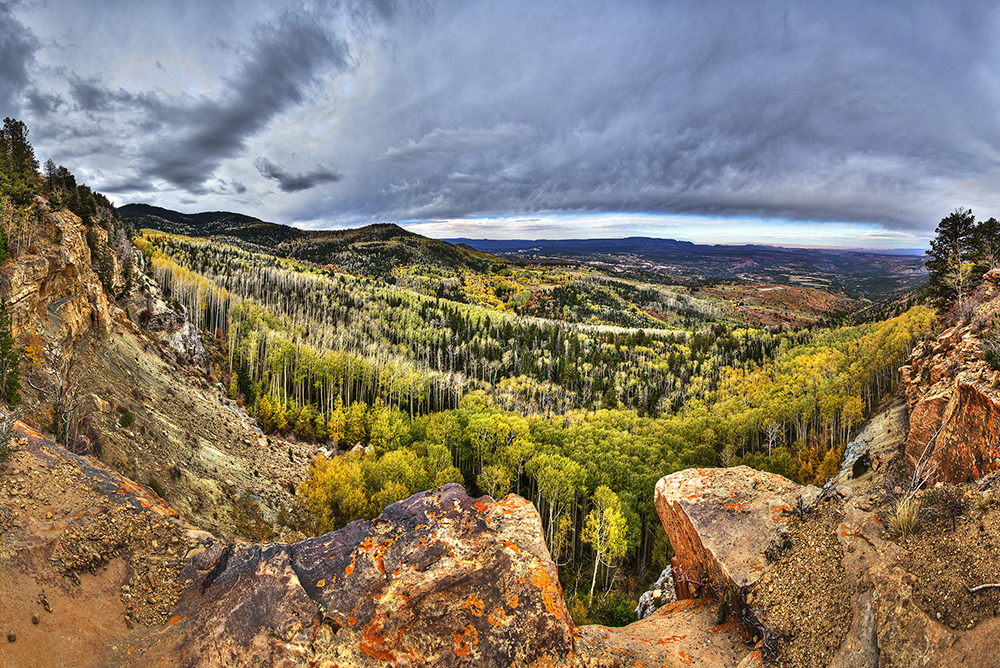 TIM PETERSON
The Manti-La Sal National Forest has used the same management plan for over three decades. This year, with the help of many partners, we drafted the first-ever alternative management plan rooted in conservation. The plan is based on sound climate science, the incorporation of Native perspectives, and the protection of native species.
Convened the next generation of conservationists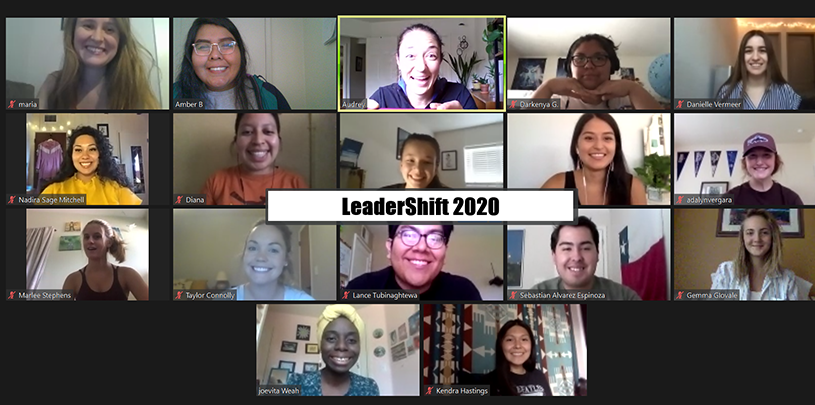 It's tricky to move a field-based training program for young leaders online, but LeaderShift did just that. Dozens of young people from across the country joined us to learn about the coal industry, hear firsthand accounts of its impacts on Navajo and Hopi communities, study how Native communities are transitioning away from coal economies, and build environmental justice advocacy skills.
Native voices highlight what it means to call the Grand Canyon home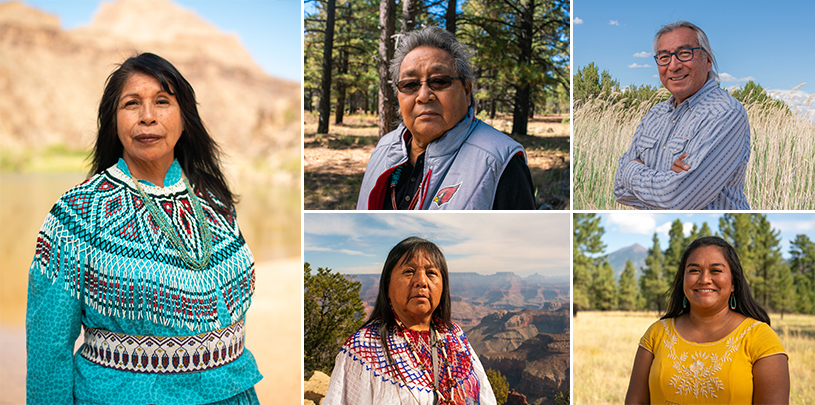 DEIDRA PEACHES
On the 101st anniversary of Grand Canyon National Park, a group of community leaders, elected officials, and cultural leaders from Grand Canyon-affiliated tribes launched The Voices of Grand Canyon, a collection of stories and videos showcasing ancestral and current connections to the Grand Canyon. It's full of life lessons, cultural teachings, and firsthand accounts of people whose livelihoods are inextricably tied to the Grand Canyon region.
---
FEATURED STORYMAP: The Voices of Grand Canyon ›
---
Continued progress restoring northern Arizona forests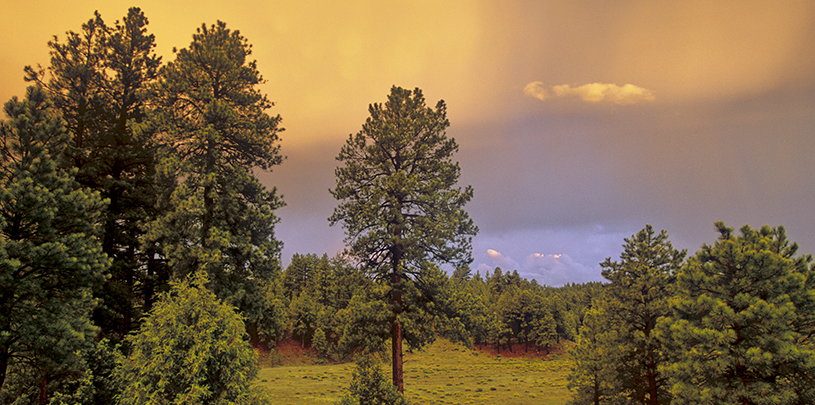 TOM BEAN
Despite many hurdles, the Four Forest Restoration Iniative (4FRI), the nation's largest collaborative forest restoration project, continued in 2020 with more than 13,000 acres of ponderosa pine forests thinned across northern Arizona. Healthy forests also mean healthy springs, streams, and wildlife habitat. We dug into the paperwork this year so that we can hit the ground with shovel-ready projects in 2021.
Completed a full inventory of greenhouse gas emissions on the Colorado Plateau
Ever wonder how much greenhouse gasses are emitted across the Colorado Plateau? We did, so in 2020 we set out to determine the emissions and sources across the plateau's 41 counties. Now that we know the baseline, the Trust will take steps to target the plateau's biggest climate culprits.
COVID didn't dampen volunteer efforts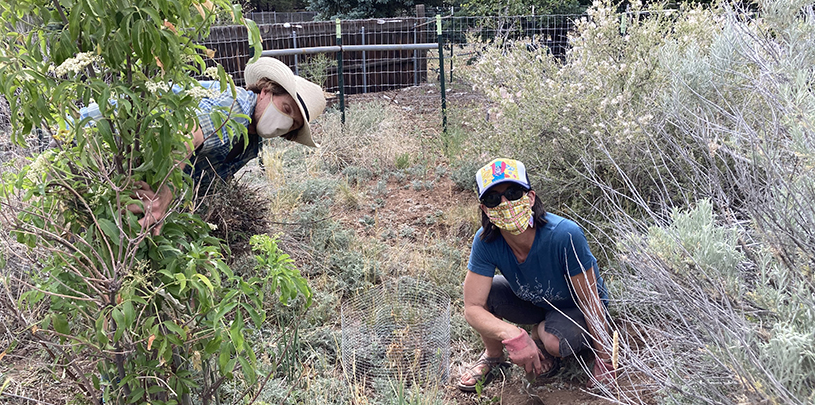 AUDREY KRUSE
Despite our field season being canceled, you still jumped at the chance to support the plateau in socially distanced ways. Diligent volunteers regularly documented activities at Canyon uranium mine, removed nonnative plant species at our headquarters, chimed in with public comments advocating for greater protections for a Trust restoration site, and entered past field data from the safety of home.
You learned from Native perspectives
This year through online channels, hundreds of you joined webinars to learn about Native perspectives on public lands and the toxic legacy of uranium mining in Native communities across the Colorado Plateau, including what we're doing today to break the ongoing cycle of injustice. We are grateful for the many expert panelists from tribal nations who shared their knowledge, experiences, and cultures with us.
We owe an immense amount of gratitude to all those working on the frontlines this year, and to each of you for standing with us this year. Hindsight is 2020, but it's time to look forward to the opportunity, hope, and clarity of 2021.