by Ellen Heyn, Communications Associate
Halloween candy has been in the stores for months, and let's face it, you'll probably dip into a bag early. Sneak a few of those fun-sized candy bars into your daypack, grab your costume-clad friends, and celebrate in one of these spooky places:
Phantom Ranch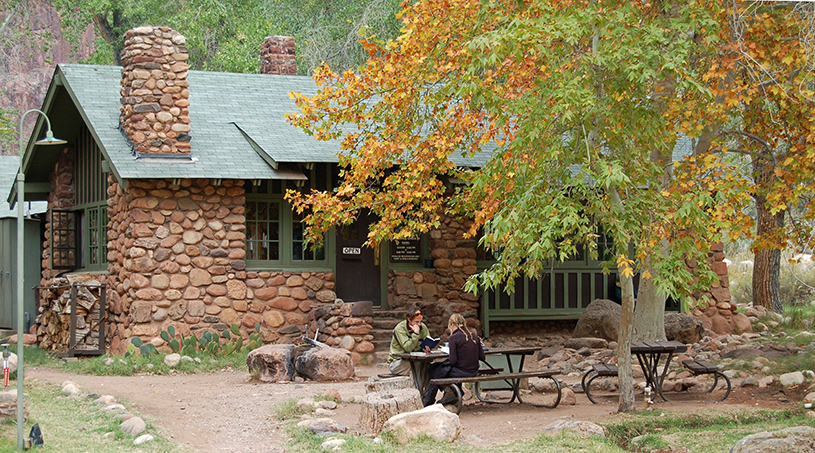 We've never seen any ghosts at Phantom Ranch, a historic lodge at the bottom of the Grand Canyon, but eerie moonshadows and glowing rodents' eyes have spooked us on several occasions. According to the National Park Service, architect Mary Colter said in a 1927 newspaper article:
Phantom Ranch is so called for the excellent reason that it has a phantom…The phantom appears at night on the face of the mountain.
If you'd rather not take her word for it, head down the Bright Angel or South Kaibab trails, and stay at Phantom Ranch or the nearby Bright Angel Campground. Regardless of whether you catch any phantoms floating around, you'll have a great time soaking in the canyon vistas. Need a backpacking permit? We can help ›
Mummy Cliffs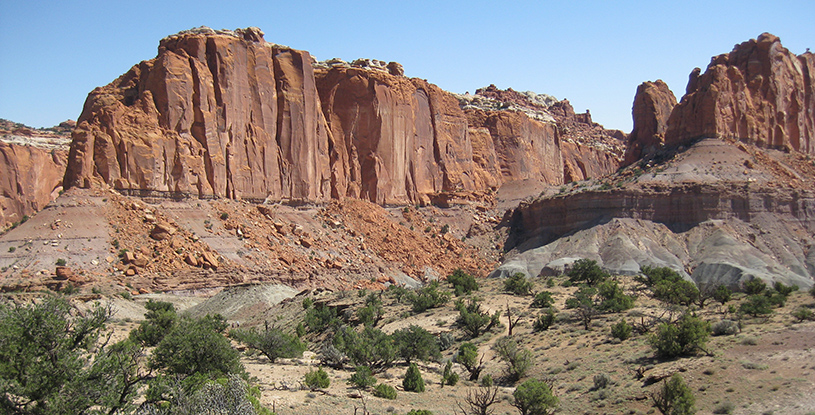 Mummy Cliffs, a band of Wingate Sandstone, run parallel to Highway 24 in Capitol Reef National Park. Presumably their vertical cracks and columns inspire the name, and with a little imagination, you can see bundled rock figures on the Chimney Rock Trail. The 3.8-mile hike contours along the top of Mummy Cliffs before looping back around to the trailhead. Take me there ›
Petrified Forest National Park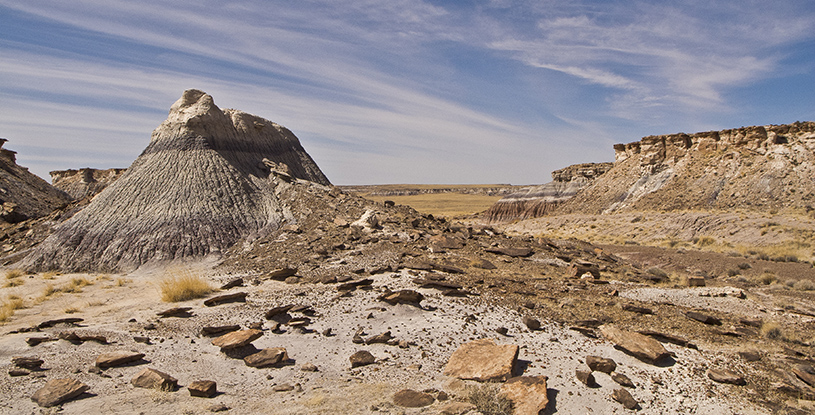 Ok, there's nothing scary about Petrified Forest National Park, but Halloween is just as good a time as any to visit this geological wonderland. Fossilized wood glitters like jewels scattered across the Painted Desert, but make sure you don't pocket any pieces — rumor has it you'll be cursed with bad luck. Top trail pick: Jasper Forest Trail ›