by Tim Peterson, Utah Wildlands Program Director
November 15, 2018 is the deadline for the public to weigh in on how the Trump administration plans to manage what remains inside the reduced boundaries of Bears Ears National Monument, a monument President Trump slashed by 85 percent late last year.
Protect cultural resources before it's too late
While the administration's management plan contains many worrisome elements, one of the most distressing is the fact that it abandons protecting irreplaceable cultural resources — including rock art, cliff dwellings, ancient road systems, and other archaeological sites. Instead, it proposes waiting for harm to fragile cultural resources to occur and then reacting. But once the damage is done, it may be too late.
Cultural resources, like the dwellings and rock art found at House of Fire, in Mule Canyon, an area that remains inside the Trump monument boundaries — and that Secretary of the Interior Ryan Zinke visited in May 2017 — need protections now, not later.
A small glimpse of what's at stake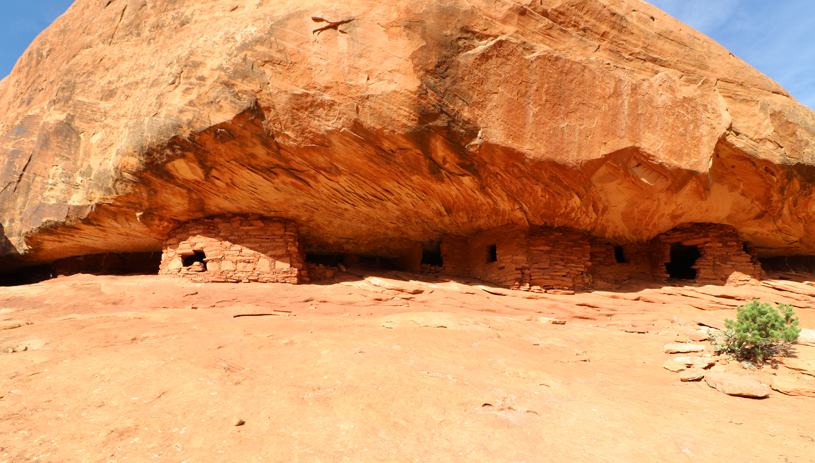 Dwellings at House of Fire in Mule Canyon, Bears Ears National Monument.
MARC COLES-RITCHIE
---
A closer look at House of Fire, Mule Canyon, Bears Ears National Monument.
MARC COLES-RITCHIE
---
A handprint on stone, House of Fire.
MARC COLES-RITCHIE
---
Cultural resources like these are the visible traces of the complex civilizations that have called the Bears Ears region home since time immemorial. Once destroyed, these resources are gone forever.
Please urge the Bureau of Land Management, the federal agency proposing the management plan, to work with Native American tribes to develop and implement a plan to better manage cultural resources and avoid irreversible harm now.
The tribes of the Bears Ears Inter-Tribal Coalition, the Grand Canyon Trust, and others are challenging Trump's monument reductions in court with the end goal of restoring monument protections to all 1.35 million acres included in the original Bears Ears National Monument. But if the federal government is nonetheless going to forge ahead with management plans, it needs to hear from you. Please submit a comment (in your own words) to blm_ut_monticello_monuments@blm.gov before the November 15, 2018 deadline ›