by Natasha K. Hale, Native America Manager
Today marks a historic moment for Native Americans and our role, as Native people, in protecting and managing America's public lands. Today, President Obama used his authority under the Antiquities Act to protect the Bears Ears cultural landscape in southeastern Utah as a national monument. The new Bears Ears National Monument will protect natural, paleontological, archaeological, and cultural sites including great houses, cliff dwellings, pit houses, villages, and some of the oldest and most varied rock art panels in North America.
The move comes just over a year after the five sovereign Native nations of the Bears Ears Inter-Tribal Coalition petitioned the White House to create a national monument to permanently protect the already public lands of the Bears Ears region from an onslaught of threats, including looting, grave robbing, and lands at risk from development by energy and mining interests. The Native American-driven campaign for a national monument traces its roots to years of cultural mapping by Native organizations and advocacy by a coalition of tribal governments to protect and help manage their ancestral homelands.
President Obama said in a statement announcing the proclamation:
Today, I am designating two new national monuments in the desert landscapes of southeastern Utah and southern Nevada to protect some of our country's most important cultural treasures, including abundant rock art, archeological sites, and lands considered sacred by Native American tribes. Today's actions will help protect this cultural legacy and will ensure that future generations are able to enjoy and appreciate these scenic and historic landscapes. Importantly, today I have also established a Bears Ears Commission to ensure that tribal expertise and traditional knowledge help inform the management of the Bears Ears National Monument and help us to best care for its remarkable national treasures."
An entirely new way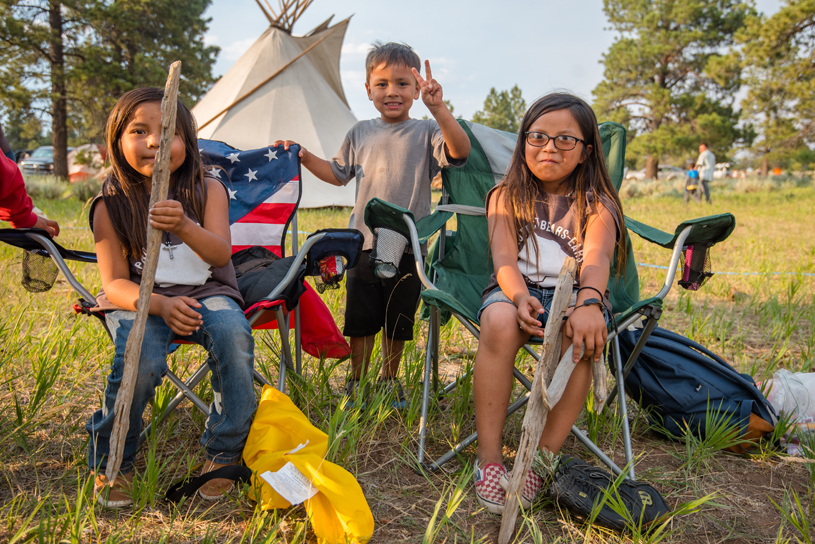 The Obama administration has listened to tribes and protected Native American ancestral lands that remain integral to our history, identity, and cultures today. Many Native people continue to hunt, gather medicinal herbs, and conduct ceremonies in the Bears Ears, as our ancestors have done since time immemorial. Beyond just protection, these lands will be managed in an entirely new way incorporating Native American traditional knowledge as an intellectual partner to western science, where the land and all its component parts are the mentor, the teacher, the healer, and where all our other-than-human relatives are honored and respected in a dance of reciprocity. Now, all Americans who cherish and respect the Bears Ears landscape are assured that these lands and the culture and history they contain will be protected, forever.
Of course, the work doesn't stop here.
The proclamation lays out the basics of collaborative management with a tribal commission working alongside federal agencies to manage the new monument. With changes in Washington, we may need to come together as a community and a nation to protect the Bears Ears National Monument and the Antiquities Act itself in the months and years ahead.
But today is a day to recognize this historic move: for the first time in history, Native Americans have successfully protected their ancestral lands and cultural heritage as a national monument in perpetuity, for all Americans.
In the words of the Bears Ears Inter-Tribal Coalition Co-Chair and Vice Chairman of Hopi Tribe Alfred Lomahquahu, "The designation of the Bears Ears National Monument is a victory not just for Native Americans, but for all who love and whose lives are intertwined with this remarkable place."
Grand Canyon Trust statement on Bears Ears National Monument:
---
The Grand Canyon Trust welcomes the proclamation of Bears Ears National Monument in southeastern Utah under the Antiquities Act of 1906. Bears Ears National Monument embodies the spirit of the Antiquities Act by protecting a cultural landscape that includes hundreds of thousands of sites of historic and scientific interest while also honoring the cultural and spiritual connection of modern Native peoples to their ancestral homelands. Grand Canyon Trust Executive Director Bill Hedden said, "The true promise of Bears Ears National Monument lies in the precious gift offered by the tribes of the Bears Ears Inter-Tribal Coalition – that Native American traditional knowledge will be shared with all Americans for the mutual benefit of the land and the people with whom it is intertwined."
The tireless efforts of the five sovereign nations of the Bears Ears Inter-Tribal Coalition demonstrate the vital role of the United States' first peoples in protecting public lands for all Americans. The Grand Canyon Trust believes the creation of a Bears Ears National Monument will herald a new era in public lands management that incorporates real and meaningful engagement with Native peoples.
---