by Marc Coles-Ritchie, Utah Public Lands Manager
It's that time of year, when we get to see the amazing wildflowers of the Colorado Plateau with their bursts of color. Each year, it is like seeing old friends when I see plants I know. But sometimes I forget their names. And there are always some that I don't yet know — future friends. Fortunately, there are tools — books, apps, and websites — to help us learn to identify the plants that grow around us. Here are some of our user-friendly favorites, but if you're looking for more technical guides, check out this complete list of plant identification resources.
Why learn plants?
Learning to identify plants makes it more fun to be out in nature, as we walk, camp, and play in the Colorado Plateau's mountains, canyons, and deserts. Knowing plants can also help us understand the conditions of the land, such as whether we are seeing healthy, native plants or non-native, invasive, weeds.
Great field guides for plant identification
An excellent book to identify common wildflowers and other plants of the Colorado Plateau's lower elevations is "Spring Wildflowers of Utah's Red Rock Desert" by Lesica and Fertig.
If you want to identify shrubs, such as cliffrose and rabbitbrush, in Canyonlands National Park, or trees such as ponderosa pine and white fir, "Woody Plants of Utah: A Field Guide with Identification Keys to Native and Naturalized Trees, Shrubs, Cacti, and Vines" by Van Buren and others will be very useful.
And don't forget the handy guide "Grasses and Grasslike Plants of Utah: A Field Guide" by Banner and others for help identifying the grasses of Utah.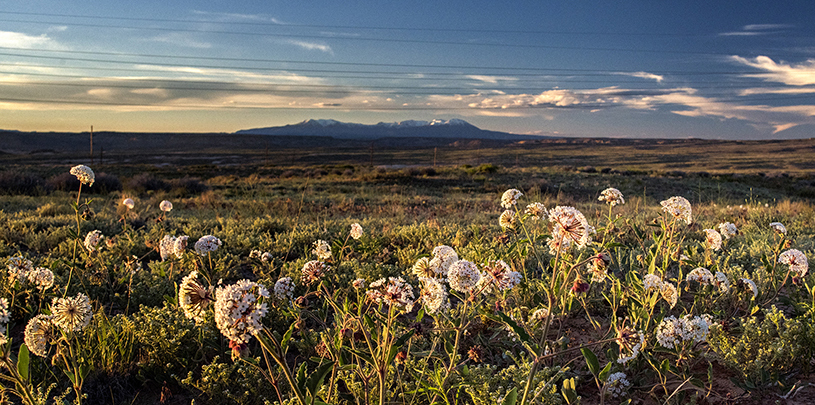 Sand Verbena. TIM PETERSON
Great apps for plant identification
Today, there are amazing apps for smartphones and tablets that allow us to see pictures, descriptions, and distribution maps of plants while we are in the field (no cell service needed). Next time you head outside, try one of these state-specific wildflower apps (actually includes all plants): "Utah Wildflowers," "Colorado Wildflowers," "New Mexico Wildflowers," and "Arizona Wildflowers."
Great websites for plant identification
Before and after a hike, it can be helpful to see photos and read descriptions of plants on the computer. A useful website for plant identification is wildflowersearch.org, where you can specify the location and characteristics of a plant to help narrow down the possibilities. Another useful website with great photos and descriptions is Southwest Colorado Wildflowers.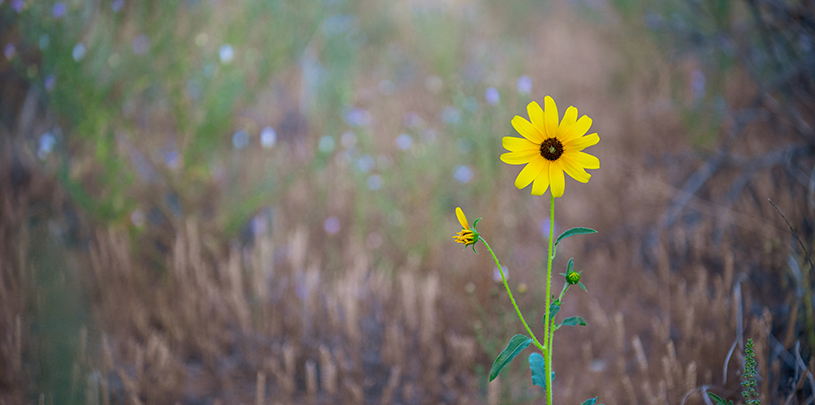 Common sunflower. BLAKE MCCORD
Go out and identify plants
We are fortunate to have so many different tools to help us identify the amazing plants of this region. So grab a book, or download an app, and head out to enjoy and identify the beautiful plants of the Colorado Plateau.