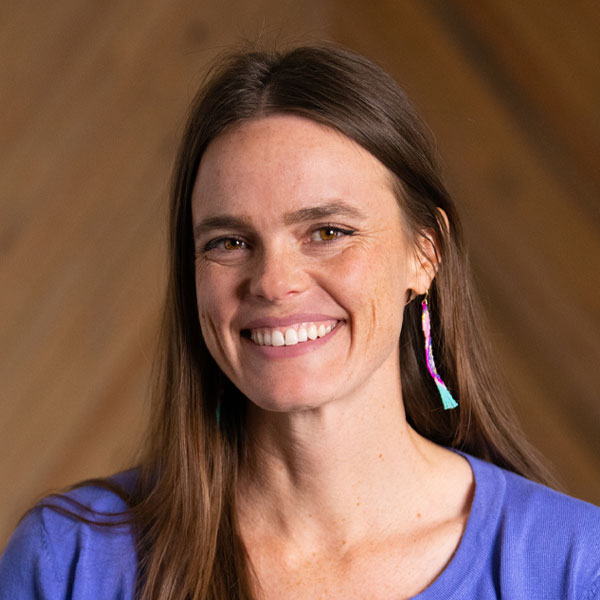 by Amber Reimondo, Energy Director
---
Update: President Biden designated Baaj Nwaavjo I'tah Kukveni Grand Canyon National Monument on August 8, 2023. Learn more ›
---
A coalition of Native American tribes with strong cultural connections to lands now found within and around Grand Canyon National Park is calling on President Biden to permanently protect their homelands near the canyon by designating a new national monument.
"The creator gave us a gift, and that gift is in the form of the Grand Canyon," said Hopi Tribe Chair Timothy Nuvangyaoma. "That gift is not only to the tribal nations that have that intimate connection with it, but it's a gift to the state of Arizona, it's a gift to the United States, it's a gift to the entire world."
Baaj Nwaavjo I'tah Kukveni Grand Canyon National Monument
The Grand Canyon Tribal Coalition is calling on Biden to permanently protect about 1 million acres of their homelands surrounding Grand Canyon National Park as Baaj Nwaavjo I'tah Kukveni Grand Canyon National Monument. Baaj nwaavjo means "where Indigenous peoples roam" for the Havasupai Tribe and i'tah kukveni means "our ancestral footprints" for the Hopi Tribe.
---
---
View in full screen (suggested for mobile)
"The designation of this national monument with the name based on tribal languages — this is a momentous day in the preservation of our history and the recognition of our tribal connections to this landscape," said Colorado River Indian Tribes Chair Amelia Flores.
The Grand Canyon Tribal Coalition includes members of the Havasupai Tribe, Hopi Tribe, Hualapai Tribe, Kaibab Paiute Tribe, Las Vegas Band of Paiute Tribe, Moapa Band of Paiutes, Paiute Indian Tribe of Utah, Navajo Nation, San Juan Southern Paiute Tribe, Yavapai-Apache Nation, Pueblo of Zuni, and the Colorado River Indian Tribes.
"The canyon is a part of each and every Havasupai person. It is our home, it is our land, and our water source, and our very being," said Havasupai Tribe Vice Chair Edmond Tilousi.
The tribes unveiled the proposal at a press conference with elected officials. Arizona Senator Kyrsten Sinema, D-AZ, and Representative Raúl Grijalva, D-AZ, strongly support the intertribal proposal and spoke at the press conference where the Grand Canyon Tribal Coalition announced its call for a monument.
Baaj Nwaavjo I'tah Kukveni Grand Canyon National Monument would protect sites of profound cultural, historical, and spiritual importance to the tribes. All the lands included in the intertribal monument proposal are already federal public lands, including national forest lands; no state or private lands would be included in the monument.
"We'd like to see co-management as a part of the proposal…and we ask Biden to ensure that tribes are involved in the co-management of the monument," said Director of the Navajo Nation Heritage and Historic Preservation Department Richard Begay.
A vibrant cultural landscape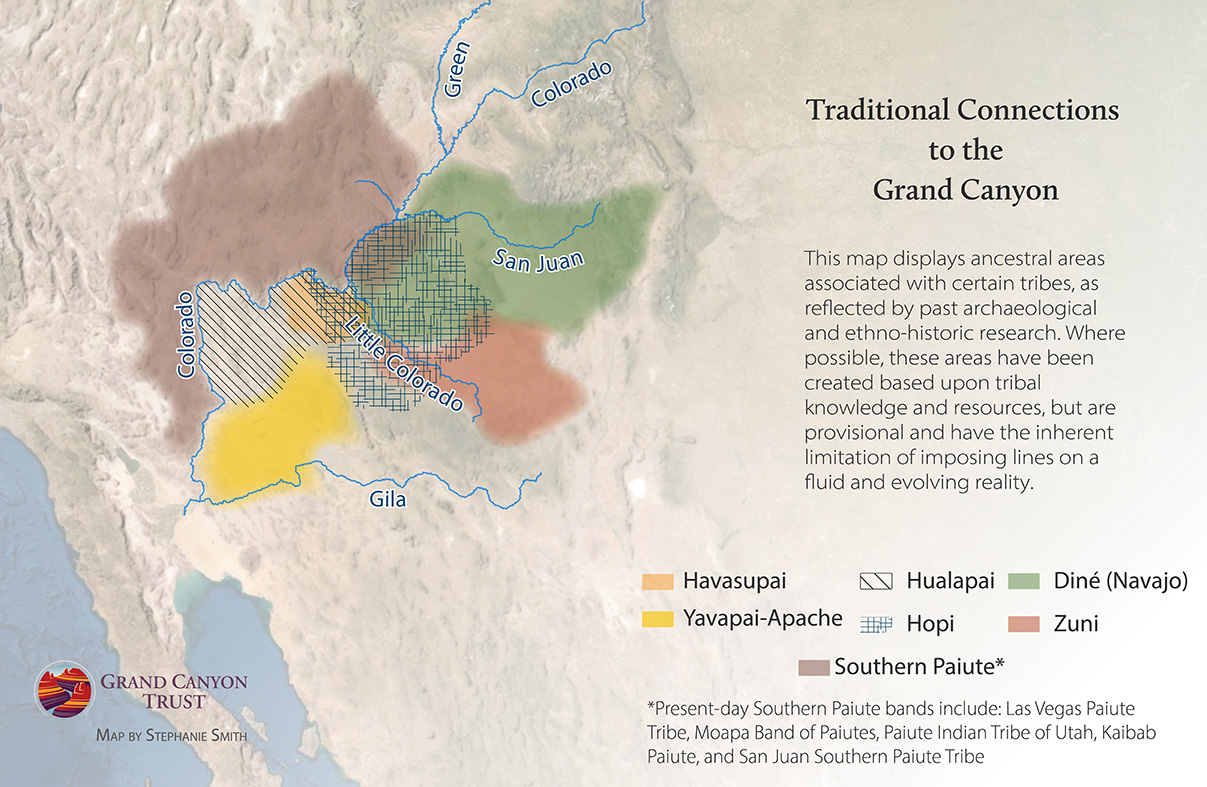 The Grand Canyon Tribal Coalition proposing the new monument includes tribes whose modern-day reservations stretch across four states — Arizona, New Mexico, Utah, and Nevada — and who maintain strong cultural connections to the Grand Canyon.
"To the millions of people who come to visit the Grand Canyon each year, the sites known as Havasupai Gardens, Bright Angel Trail...may be just names on a map, but to us they are constant reminders that our ancestors lived throughout this area," said Havasupai Tribe Vice Chair Edmond Tilousi.
The Havasupai still live in a side canyon at the bottom of the Grand Canyon. Tilousi is the great grandson of Captain Burro, the last Havasupai person to be removed from Grand Canyon National Park in 1928. Just last year, the National Park Service renamed a popular destination in the park "Havasupai Gardens" in recognition of the Havasupai people forced out of the national park decades earlier.
The lands proposed for national monument protections include sacred sites like Red Butte, cultural and archaeological sites, springs, and historical sites that figure prominently in Indigenous histories.
Cultural heritage under threat
Many of the tribes see Baaj Nwaavjo I'tah Kukveni Grand Canyon National Monument as a way to honor their cultural connections to this landscape and protect the lands and waters of the region from mining and other threats.
"I, as a Hualapai tribal leader stand strongly against any mining on tribal lands and ask that you support us in this fight to stop mining," said Hualapai Tribe Vice Chair Scott Crozier.
Many of the lands included in the intertribal national monument proposal drain into the Colorado River, which provides water for 40 million people.
The Havasupai Tribe is particularly concerned about Canyon uranium mine (renamed Pinyon Plain Mine) which lies within the monument proposal and threatens waters inside the Grand Canyon as well as Red Butte. While Canyon Mine would be unaffected by a monument designation, the monument would prevent any new mining claims as well as the development of nearly 600 existing, but undeveloped, mining claims found within the proposed national monument.
A popular idea in the Grand Canyon state
The tribes' proposal is sure to be popular with Arizona voters. Polling consistently shows that voters in the Grand Canyon state strongly support permanent protection for the lands and waters around the Grand Canyon.
One recent poll found that 86 percent of Arizona voters support presidents protecting existing public lands as national monuments and 85 percent support greater input from Native American tribes about areas with sacred or culturally important sites. And, with groundwater, creeks, and storm runoff flowing into the Colorado River from these lands, protecting the area as a national monument would help protect the river, which 89 percent of Arizona voters consider critical to the state's economy.
The intertribal proposal to permanently protect public lands surrounding the Grand Canyon as Baaj Nwaavjo I'tah Kukveni Grand Canyon National Monument would ensure that this cultural landscape is protected now and forever for future generations.
"It's not only for us here in the present, but for those that are coming behind us, that they too can enjoy this beautiful scenery, that they can learn from the land, from the culture, from our spiritual endeavors..." said Kaibab Band of Paiute Indians Chair Ona Segundo.