Canyon Mine, a uranium mine near the south rim of Grand Canyon National Park, has been flooding with water since the operator resumed drilling the mineshaft in 2013. The mineshaft has since been completed, but the volume of flood water keeps rising. Learn more about uranium mining near the Grand Canyon ›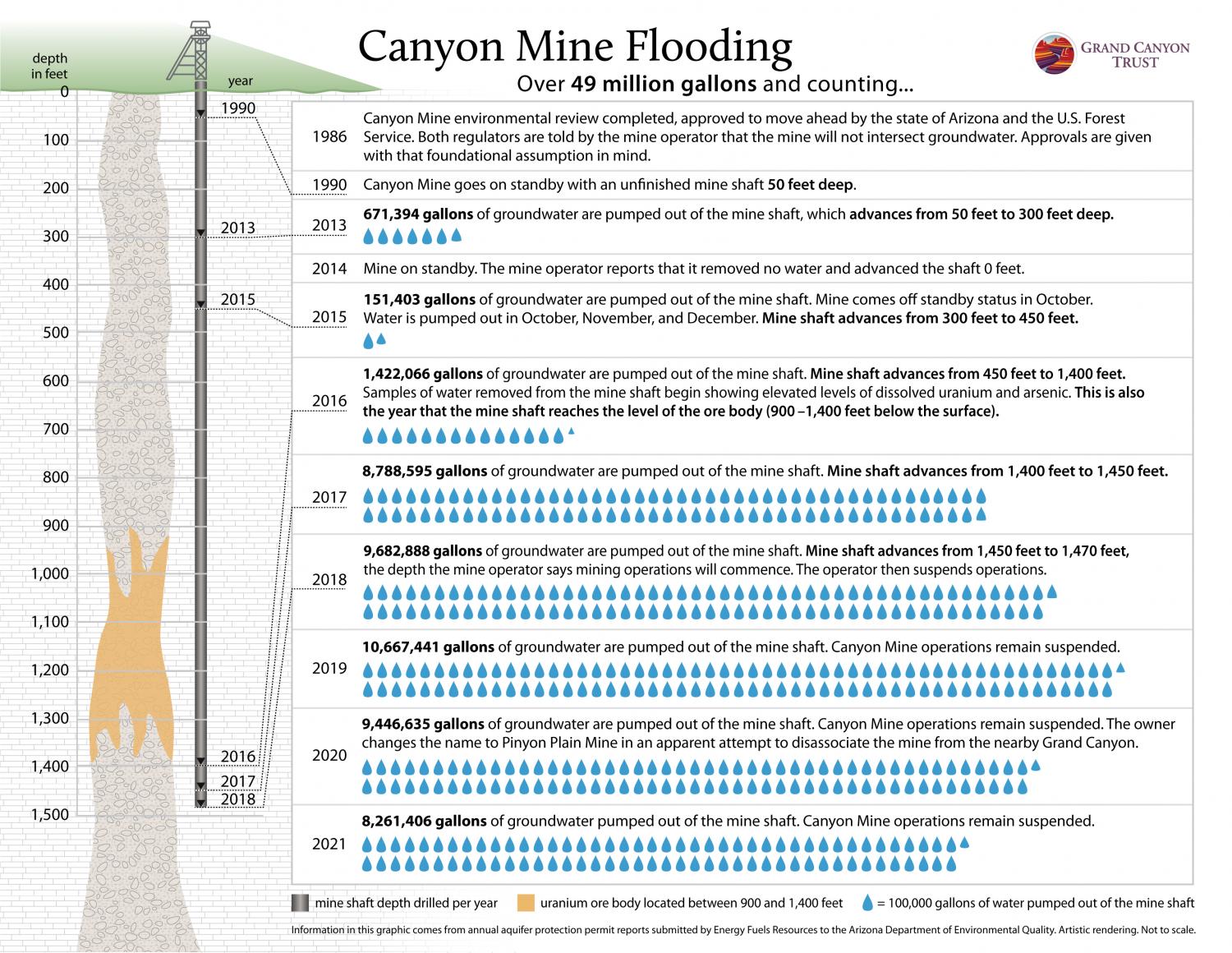 *2021 flooding may have been undercounted; more information about actual volume of groundwater pumped out of the mine shaft in 2021 is expected soon.
This graphic may be used for non-commercial purposes provided it is not altered or edited and is appropriately credited Joan Carstensen, Grand Canyon Trust.
For higher quality images or custom sizing please contact our communications director, Ashley Davidson, at adavidson@grandcanyontrust.org.