We need you for important uranium mine monitoring!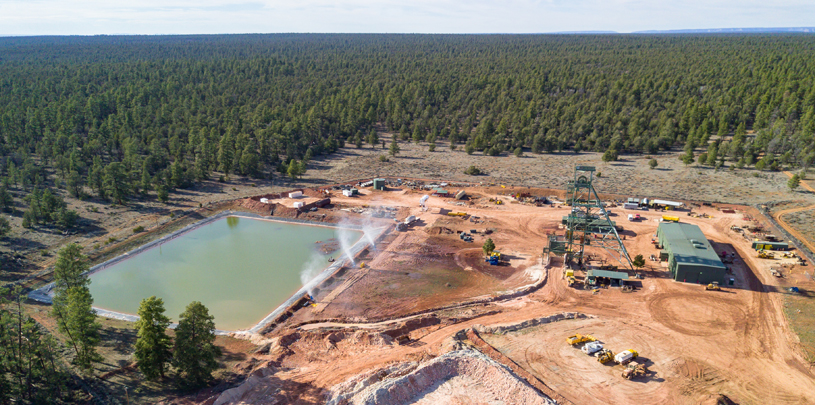 The Grand Canyon region is home to some of the country's richest known uranium ore deposits. Canyon Mine, near the south rim of the Grand Canyon, sits over one such deposit. No uranium ore has yet been mined there, but the mine operators have dug a 1,400 foot mineshaft, encountered groundwater they assured regulators they wouldn't, and created a risk of groundwater contamination. The Trust and our partners are watching the mine's operations closely and we need your help with a unique citizen monitoring project.
Groundwater flow in this region is not well understood, but it's likely that aquifers below Canyon Mine are connected to seeps and springs inside the Grand Canyon, including Havasu Canyon, which provides the sole source of water for the Havasupai people who live in a remote village below the canyon walls. The Havasupai Tribe has been actively fighting the mine since the 1980s when it was first permitted, and the Trust has worked for nearly a decade to support them.
To better understand what kinds of mining activities are actually happening at Canyon Mine, we are seeking a small group of committed volunteers to collect observational and photographic data for us on a monthly basis, outside the mine, on public Forest Service land. We will conduct a training and then volunteers will sign up for time slots to monitor the mine throughout the year.
Who can sign up?
All are welcome. We ask that anyone participating in this project commit to one day of training and at least four monitoring days throughout the year. We also ask that each participant become a member of the Grand Canyon Trust with a $50 donation. Trips are free for current members. Start the application process below to secure your spot on the trip.
---
What to expect?
Training Day: March 7, 2020 9:00 a.m. — 4:00 p.m.
Meet at the Trust headquarters in Flagstaff and carpool with Trust staff to the Canyon Mine site. Our Energy Program Director will provide a comprehensive overview of the history and current status of uranium mining around the Grand Canyon. We'll train you on the monitoring protocols and give you a chance to practice collecting data on the spot. Then, we'll head back to the Trust offices and show you how to upload the data appropriately and discuss risk management for future data collection.
On a day when you go out on your own:
Head out early with a buddy (only one needs to be trained). Take data sheets, a camera or cell phone, and the instruction manual. Tell a Trust staff member when you leave and when you plan to return, and let them know when you're back home. Upload your data from your home computer.
Please reach out if you have any questions, or check our Frequently Asked Questions page.