Join us for a virtual series on uranium and environmental justice!

Mining uranium from deep underground, and the resultant storage of radioactive waste in perpetuity, poses an immense burden to Native communities who are plagued by health issues from radioactive pollution. Please welcome three expert panelists as they discuss the health impacts from uranium mining on Native America, with Talia Boyd moderating.
Join us online, from anywhere!
Thursday, Dec. 3, 2020
6-7 p.m. MT
---
Panelists: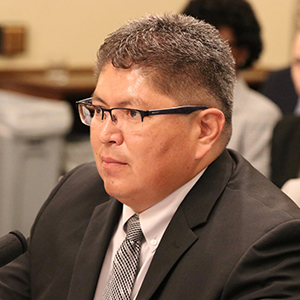 Tommy Rock, Ph.D., is a postdoctoral researcher in environmental health at the University of Utah. He has spent over a decade researching uranium exposure with the University of New Mexico and two years as a regulator for the Navajo Nation Environmental Protection Agency. He has published on assessing elevated levels of uranium in Indigenous food sources, helping an Indigenous population that was exposed to abandoned uranium mines.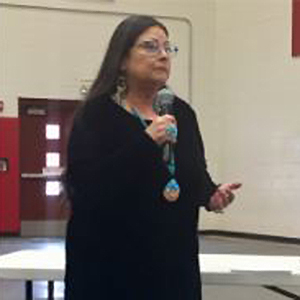 Anna M. Rondon, Diné, is the project director of the New Mexico Social Justice and Equity Institute and the McKinley Community Collaborative for Health Equity coordinator. She was previously the project director and co-principal investigator for The Navajo Birth Cohort Study, conducted in partnership with the University of New Mexico – Community Environmental Health Program, the U.S. Indian Health Service, and the Southwest Research and Information Center.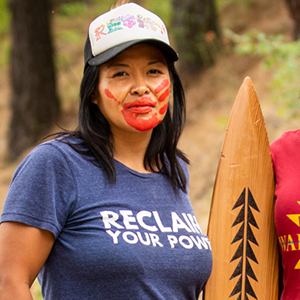 Twa-le Abrahamson-Swan, created SHAWL Society, a grassroots advocacy organization focused on radiation from nearby Dawn Millsite. Twa-le is a graduate of the University of Washington with a degree in environmental studies and minor in restoration ecology, and has been a social and environmental justice organizer for almost 20 years. She has worked in natural resources for the Spokane Tribe, and was recognized by the EPA for outstanding community education through the production of "InnerTribal Beat," a Native American news show.
---
Mark your calendars!
Dec. 10, 2020 — Native perspectives: uranium and the cultural impacts in Native America
Dec. 17, 2020 — Native perspectives: uranium and the economy