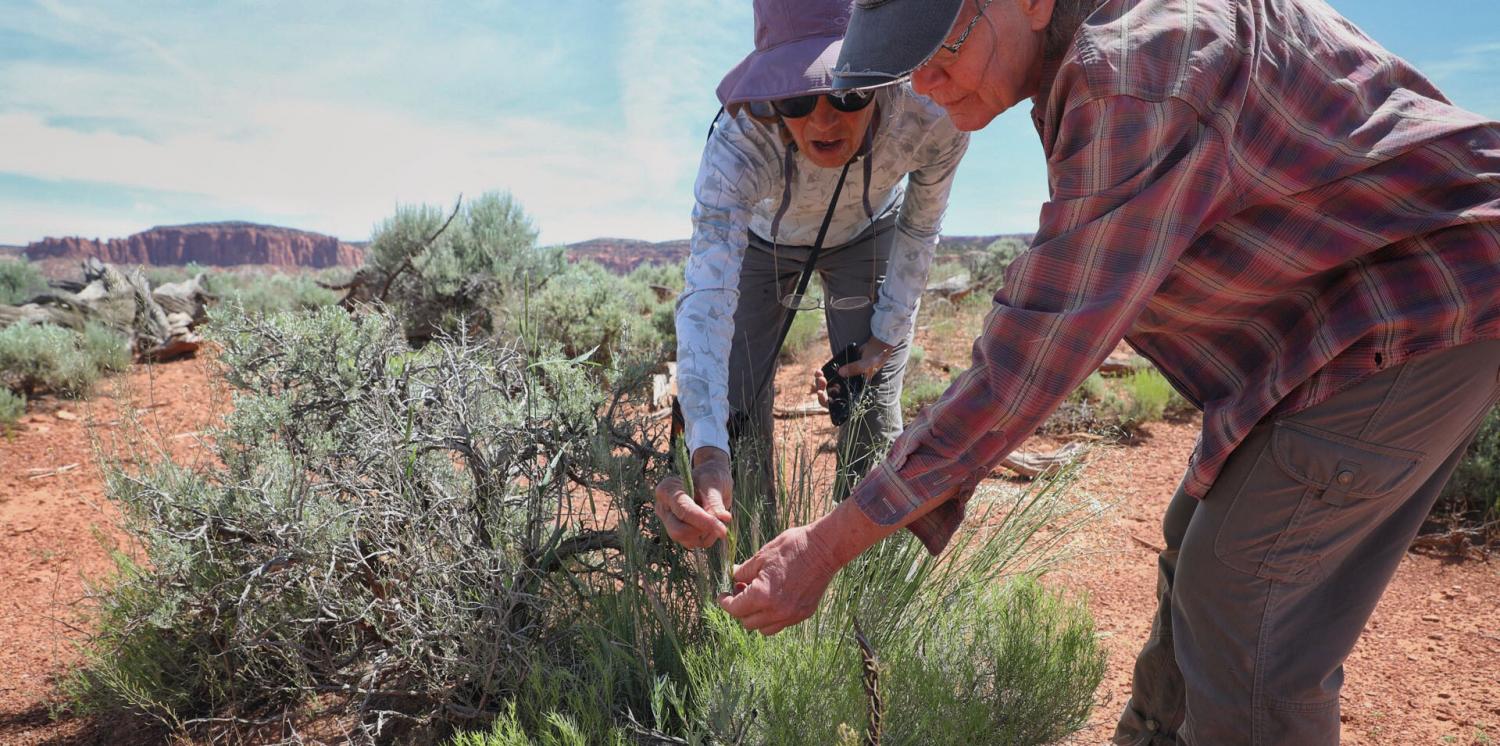 **This event is currently canceled. We are closely following CDC recommendations around community spread of COVID-19 and will work to reschedule as soon as we are able. If you have already signed up for this event please check your email for the most up-to-date information.
---
The Four Forest Restoration Initiative (4FRI) is the largest restoration project in the history of the U.S. Forest Service, with the primary goal to restablish and restore the health and function of ponderosa pine forests. Restoring areas around rivers, streams, and springs is a key component of supporting a properly functioning forested area. Springs and streams have been specifically identified for restoration by 4FRI, as they are hotspots of biodiversity in the desert Southwest.
Citizen scientists with the Grand Canyon Trust have conducted spring assessments in collaboration with the Forest Service in order to prioritize sites for restoration. Volunteers have been building fences, removing non-native species, and planting native vegetation. Now it's time to see how well the springs are recovering!
This botany training will be your first step to contributing to healthy ponderosa pine forests. With the help of Kate Watters, a former Volunteer Program Director at the Trust, we will spend day one in the classroom learning botany basics: the anatomy of plants, key characteristics to identify them, and common native and non-native species in northern Arizona. On the second day, we will travel to a nearby site where we can practice identifying and collecting specimens in the field.
Who can sign up?
This training is open to everyone, however, you must be willing to volunteer for additional independent data collection this field season (timing is flexible). We ask that each participant becomes a member of the Grand Canyon Trust with a $50 donation. Trips are free for current members. Start the application process below to secure your spot at this training!
---
What to expect?
This training will be based from the classroom in Flagstaff, Arizona. We will provide a light breakfast and lunch on both days, however we ask that participants find their own lodging and dinner (there are many options in the area).
Please bring a small notebook, pencil and pen, a pair of gardening pruners/nippers (the small hand-held kind for collecting woody specimens), a digging implement (dandelion diggers or hand trowels work well), a hand lens, and a small ruler for close up viewing and measuring of plant parts. A day pack, water bottle, hiking boots, and sunglasses are strongly suggested for our day in the field.
Grand Canyon Trust has items to borrow on a first-come, first-served basis. Please reach out to us if you are in need of any gear.