Grand Canyon National Park encompasses the traditional lands of at least 11 tribes — the Havasupai Tribe, Hopi Tribe, Hualapai Tribe, Kaibab Band of Paiute Indians, Las Vegas Band of Paiute Indians, Moapa Band of Paiute Indians, Navajo Nation, Paiute Indian Tribe of Utah, San Juan Southern Paiute Tribe, Pueblo of Zuni, and Yavapai-Apache Nation. Like many of our national parks, the Grand Canyon's story is one of forced displacement of Native peoples who still call it home. Learn about these connections ›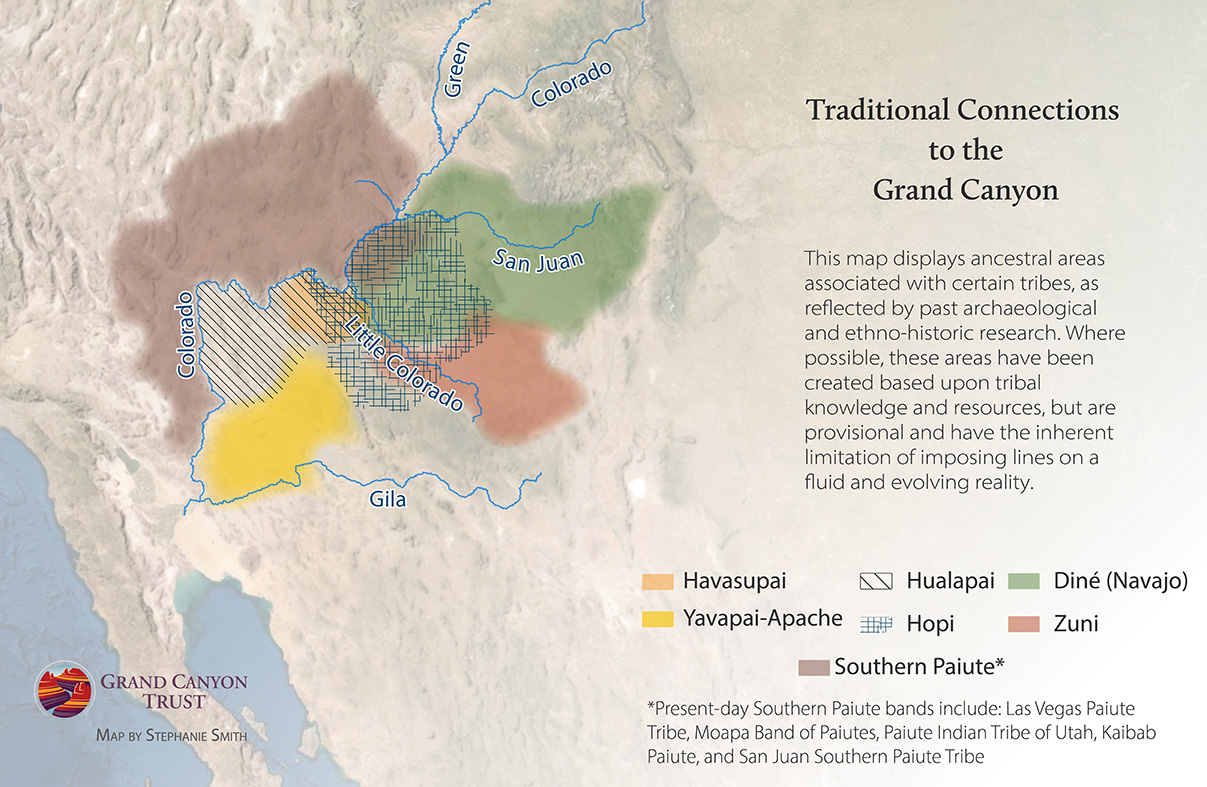 Maps may be used for non-commercial purposes provided that they are not altered or edited and they are appropriately credited. All map products should be credited to Stephanie Smith, Grand Canyon Trust, unless otherwise noted.
For higher quality images or custom sizing please contact our communications director, Ashley Davidson, at adavidson@grandcanyontrust.org.