Join us as we weed with a purpose!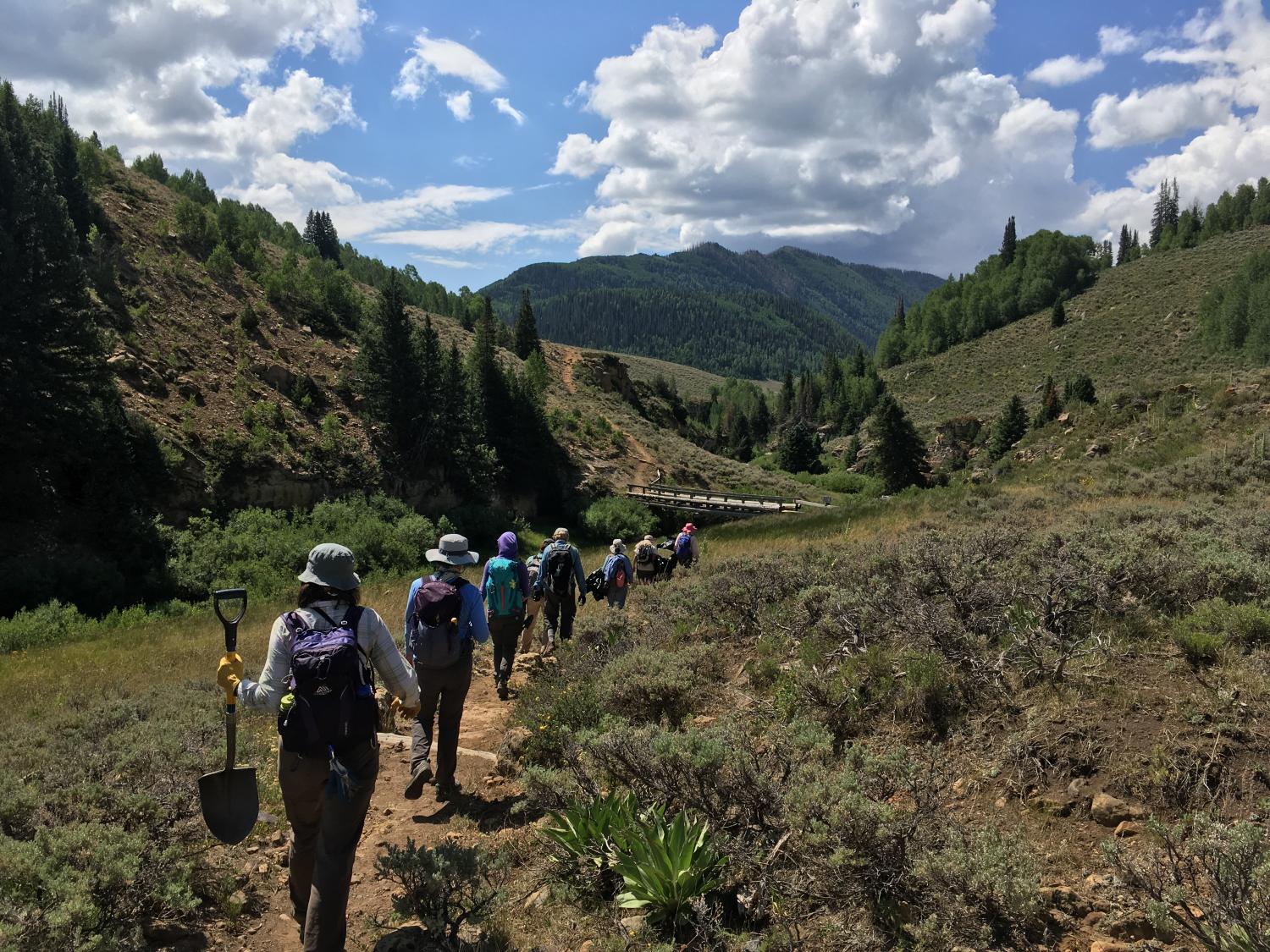 In 2010, the Manti-La Sal National Forest signed a memorandum of understanding with the Grand Canyon Trust to establish a reference area in a portion of Candland Mountain that has not been grazed by livestock since 2002. Without livestock, the native vegetation is abundant and thriving. Since 2014, the Trust has been removing the only invasive plant species (musk thistle and houndstongue) that are in this reference area. Every year we find fewer of these weeds — a great sign that our weeding is working! We conduct this stewardship to retain this small area in its natural condition, so that it can continue to represent the native vegetation of these mountains, in contrast to most of the surrounding area, which is overgrazed by livestock.
There's plenty to see here at 8,500 feet elevation. We'll watch beavers build dams in the creek, hawks soar above us, deer in the meadows, and hopefully squeeze in a scenic hike along Huntington Creek on the second afternoon. You'll also learn some new wildflowers.
Who can sign up?
Anyone! This trip is perfect for all ages and skills, as no prior botany experience is necessary. We'll provide training on the first day. We ask that each participant become a member of the Grand Canyon Trust with a $50 donation. Trips are free for current members. Please contact us if you have any questions, or start the application process below to secure your spot.
---
What to expect?
Meet at 5:00 p.m. MDT on Day 1 at the turnoff from Highway 31 to the Miller Flat Road (details provided to participants).
There will be a car-camping-style basecamp with a nearby pit toilet. The Trust will supply water, food, a kitchen, and all the tools needed for our weeding.
Please bring your own personal camping gear, day pack, and energy — we'll spend Tuesday and Wednesday morning learning about ungrazed lands, reference areas, Research Natural Areas, and native and invasive plant species as we remove weeds.
Please check our Frequently Asked Questions and Gear Packing List to help you prepare. We can provide limited transportation and loan gear on a first-come, first-served basis. Please contact us for details.
A detailed itinerary will be supplied to trip participants.