Calling young, Indigenous community organizers!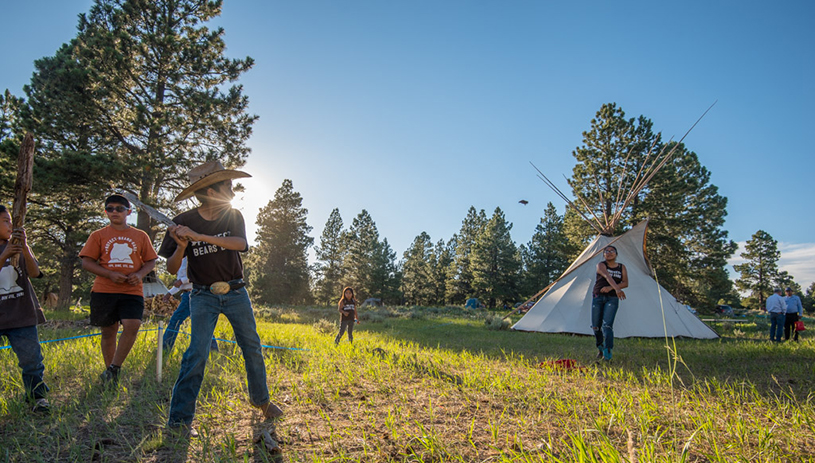 BLAKE MCCORD
---
As future land stewards, Indigenous youth are at the forefront of environmental justice. Are you ready? In June 2022, the Rising Leaders Program will host a leadership workshop at Bears Ears National Monument, a sacred space and powerful example of coalition-building, which brought this monument to life. The workshop for future leaders will focus on four components: healing, land-based knowledges, reclaiming our narrative, and advocacy and civic engagement.
Complete this online introductory session to secure your spot for the four-day, in-person workshop at Bears Ears next summer. In this online session, you will build relationships with other young leaders, work as a group to plan and suggest curriculum for the workshop next summer, and learn more about the Bears Ears region.
Who can sign up?
Youth (ages 15-30) who identify as Indigenous to the Colorado Plateau or belong to one or more of the tribes of the region. We especially encourage young people who are interested in environmental justice to sign up. You'll need a stable internet connection and computer to attend the sessions on Zoom. Please contact Amber Benally at ABenally@grandcanyontrust.org if you have any questions.
Agenda
November 5, 4:00-6:00 p.m. MST
Introductions and community building
History and stories from Bears Ears
November 6, 10:00-12:00 p.m. MST
Discussion: "This Land Does Not Speak English"
Discussion: What is a well-rounded environmental advocate made of?