by Mike Chizhov, Volunteer Associate
You know the saying—one man's trash is another man's treasure. With some smart bidding, these five finds could be yours this Saturday at Flagstaff's Full Circle Red Door Auction, Saturday, October 3rd 2015, 10:00 am – 11:00 am!
All profits from this month's sales support the Grand Canyon Trust's Youth Initiative and Coconino Coalition for Children & Youth. So raise a paddle in support of our Youth Initiative's mission to help local students discover conservation on the Colorado Plateau, and come home with new treasures!
No Sales Tax, No Minimum Bids, No Buyers Premiums!
Here's a sample of what you'll find this Saturday:
1. Kane Ranch Getaway (Valued at: $500)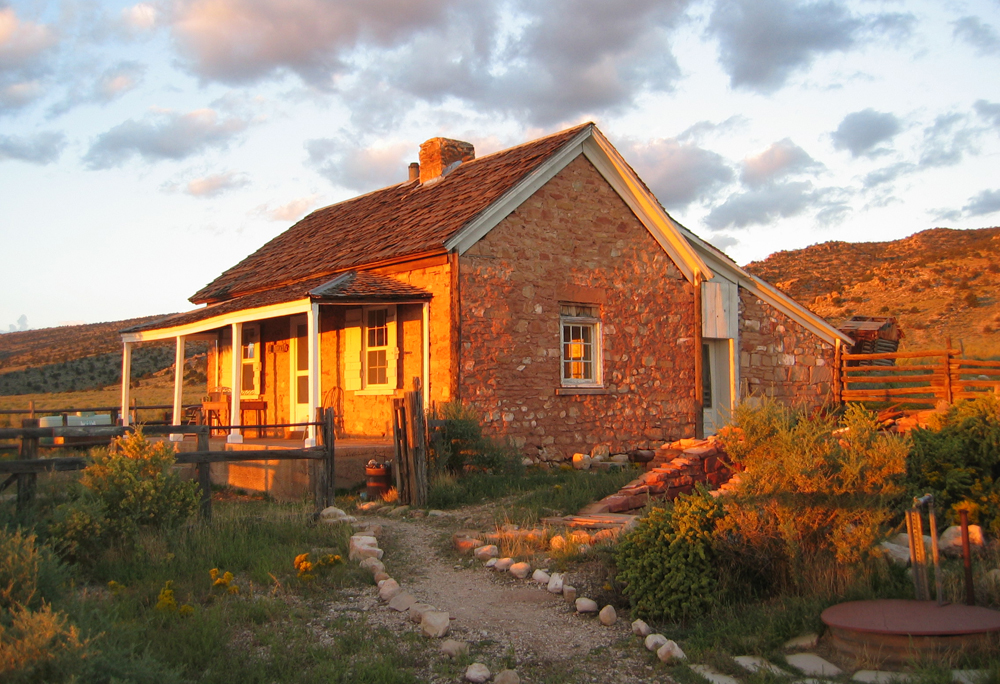 Enjoy a three day, two night stay for you and five guests (food and transportation not included)!
About Kane Ranch:
Kane Ranch is a historic homestead built in 1877 and situated at the base of the Kaibab Monocline in the House Rock Valley. Be a part of history on the Arizona Strip, in the same place where Buffalo Bill tied up his horse! Enjoy sweeping views of the Vermilion Cliffs from the front porch and countless hiking opportunities in nearby Grand Canyon National Park, Kaibab National Forest and Vermilion Cliffs National Monument.
The ranch house has a fully stocked kitchen and bathroom, a big dining area, seven beds indoors, two beds in canvas tents with wooden platforms, as well as many tent spots.
2. Suze Woolf "Vermilion Cliffs from Spencer Trail" Framed Watercolor Print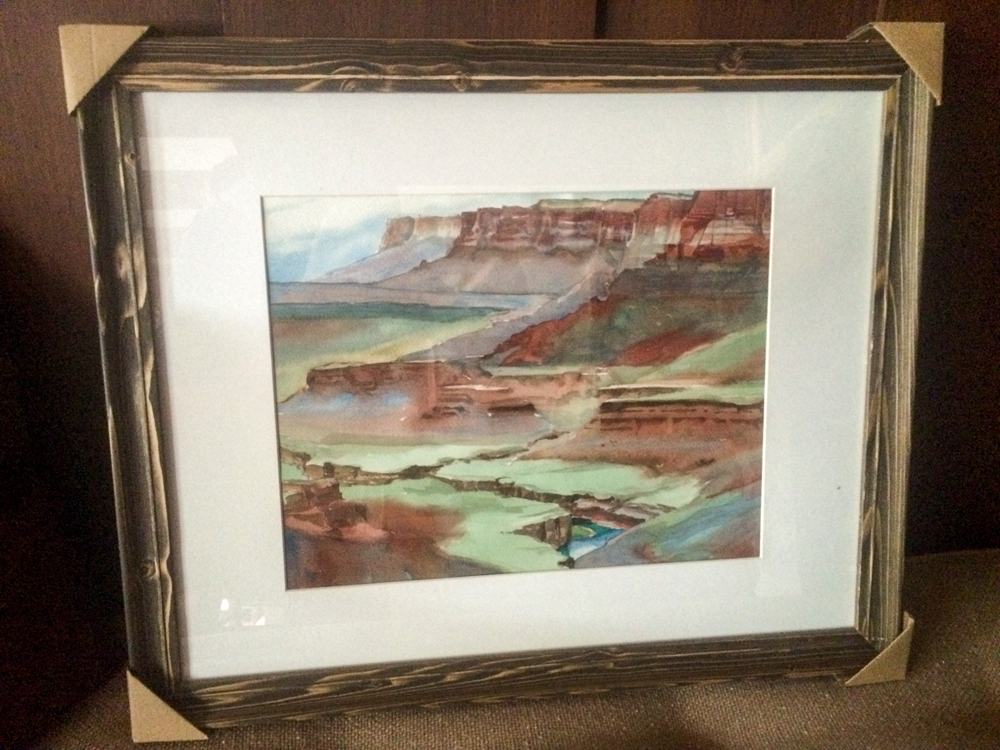 Watercolor artist Suze Woolf took up residence at Grand Canyon Trust's historic Kane Ranch headquarters in House Rock Valley for 21 days in October 2014. During her time there, Suze finished 37 small paintings of the surrounding landscape, bringing the north rim of the Grand Canyon alive with brush and paint. Read more about our first artist in residence ›
3. Bell & Howell 8x40 Binoculars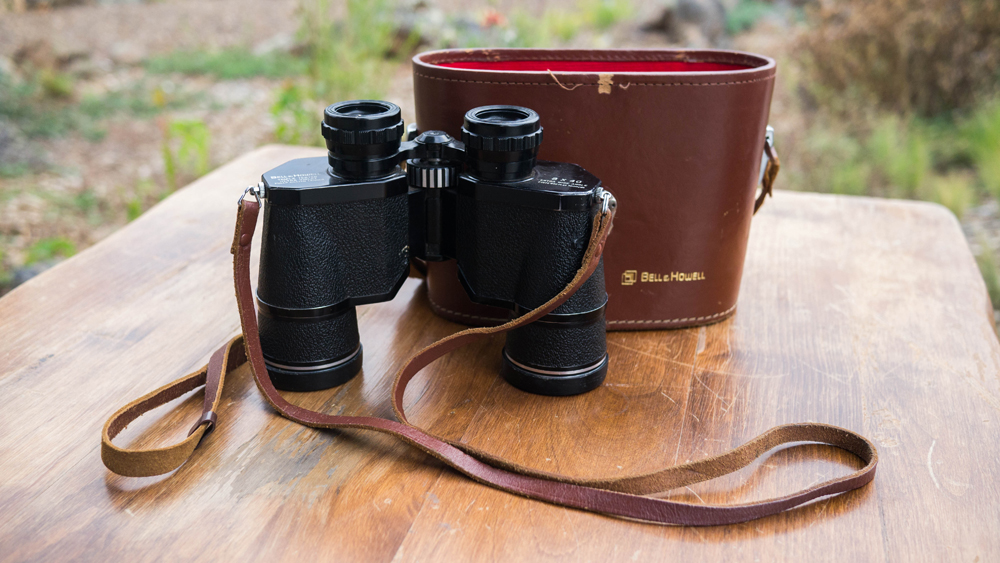 Great condition vintage binoculars for bird-watching, astronomy, and sports! Also a great thing to bring along on your Kane Ranch Getaway! Includes a red felt-lined leather case and front lens caps. Extra wide angle, triple tested UV filly coated lenses. The field is 510 feet at 1000 yards.
4. Navajo Sand Paintings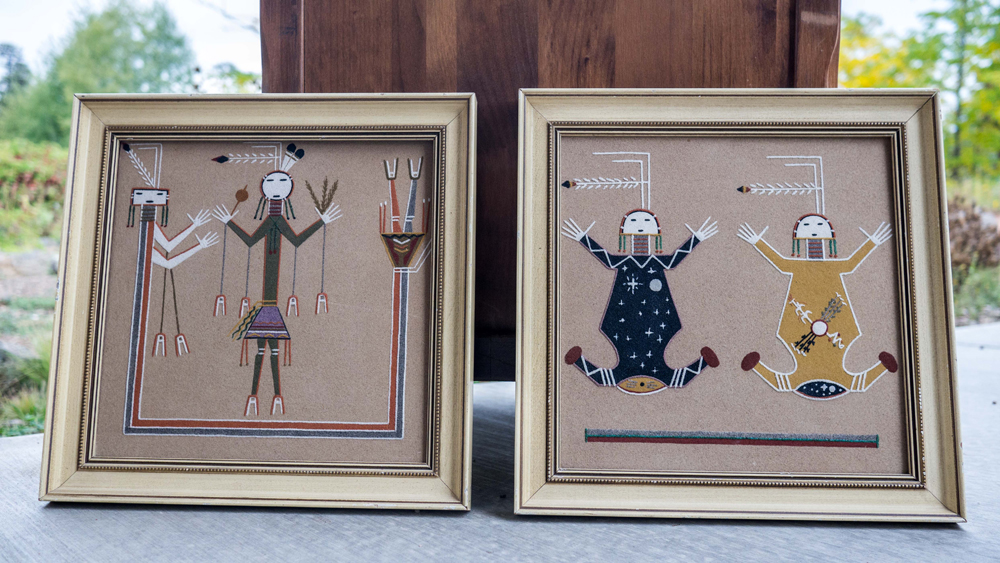 Two antique Navajo Sand Paintings by Wilson Price, Sheep Spring Trading Post, Tohatchi NM.
Descriptions on the back of the paintings read:
Left painting: "Yei (Male) Rainbow"
The round face is the male yei. Navahos conceive of the yei as intermediaries man & Gods. They are represented as elongate straight body figure made for certain rituals, believed to aid in the treatment of an ailing members of the tribe. Sands are natural colored rocks. Surrounded by a rainbow guardian.
Right Painting: "Mother Earth"
From the bosom of Mother Earth radiates the life giving energy of the Sun, bringing fertility to the womb of Mother Earth, from whence springs the seeds of all living things.
(Father Sky)
The stars, the moon, and the constellations are shown on the body of Father Sky.
5. Antique Grand Canyon Topographic Map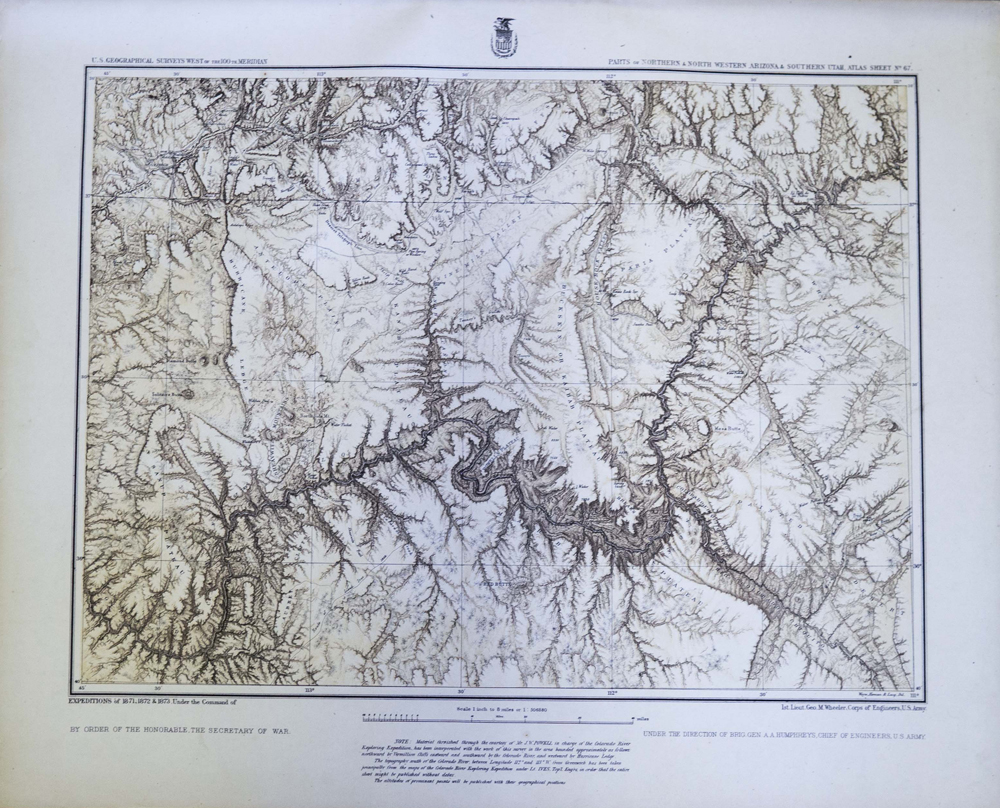 Canvas print of John Wesley Powell's topographic map of the Grand Canyon region as recorded during his 1871, 1872, and 1873 expeditions. Printed on HP Professional Matte Canvas, a cotton & polyester blend canvas with a matte surface finish that is suitable for fine art reproductions. Valued over $300. Ready to hang. Measures 43"x34".
Can't make it to the auction? You can still support local youth by donating and shopping at Full Circle Trade & Thrift throughout the month of October!