by Tim Peterson, Cultural Landscapes Director
---
UPDATE: On October 8, 2021, President Biden restored full protections to Bears Ears and Grand Staircase-Escalante national monuments. Send a personal note of thanks to President Biden ›
---
If you've been to the Bears Ears region in southeastern Utah, you know how beautiful and unspoiled it appears, but it's important for more than just scenic views. It's a living cultural landscape where village sites, rock art, landforms, water sources, and plants and animals work together as the foundation for evolving and vibrant Indigenous cultures. Bears Ears National Monument was protected in 2016 only to be unlawfully shrunk by 85 percent in 2017. In slashing the monument, President Trump erroneously proclaimed that the things he cut were "not unique" and "not of significant scientific or historic interest."
It's easy to see just how untrue that statement is. Here are five places that the former president deemed not unique and not significant. They were all cut from Bears Ears, and they deserve to have protections restored.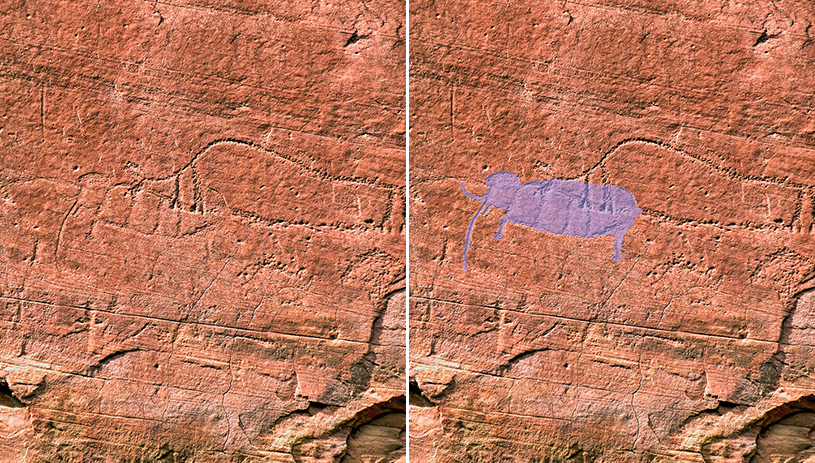 TIM PETERSON
It's the subject of some controversy, but this is what may be the oldest rock art in North America (colored in blue on the right). It's thought to be a depiction of a Pleistocene mammoth made at least 11,000 years ago. Though Western archaeologists and rock art enthusiasts quarrel over its exact age, it's still unique!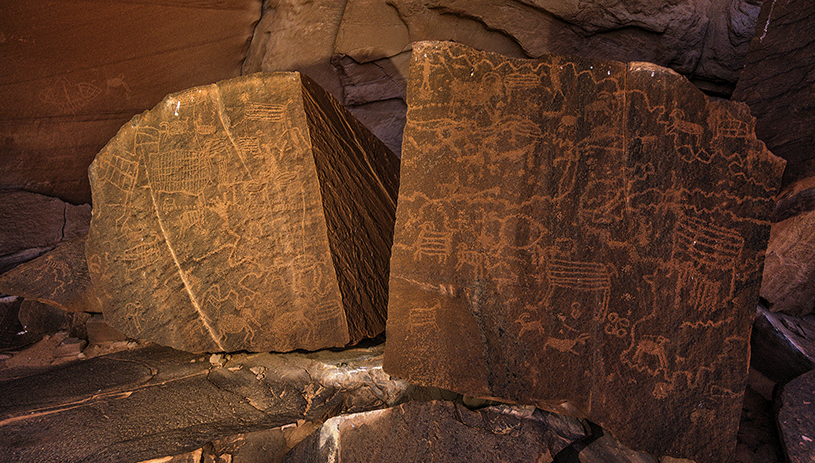 TIM PETERSON
These stunning petroglyph-covered boulders in the remote far west of the original Bears Ears National Monument may have connections to both fossils and the Grand Canyon, depicting split twig figurines of an extinct species called Harrington's mountain goat.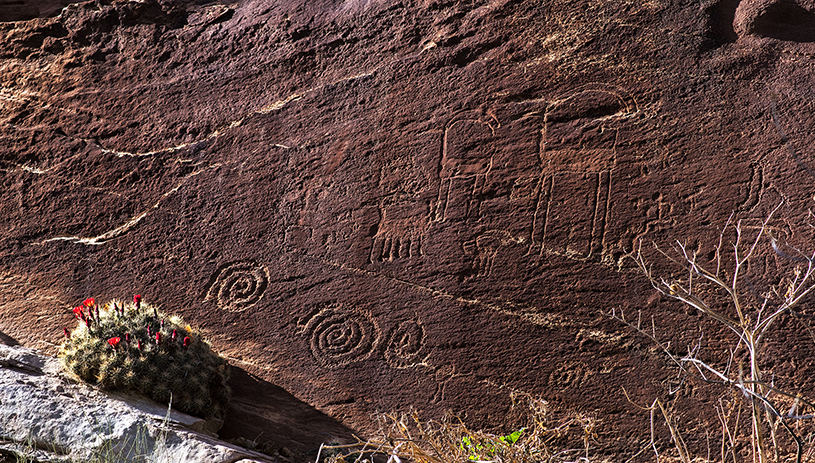 TIM PETERSON
Connecting past and present, these petroglyphs of desert bighorn sheep mirror animals that still live in the area today.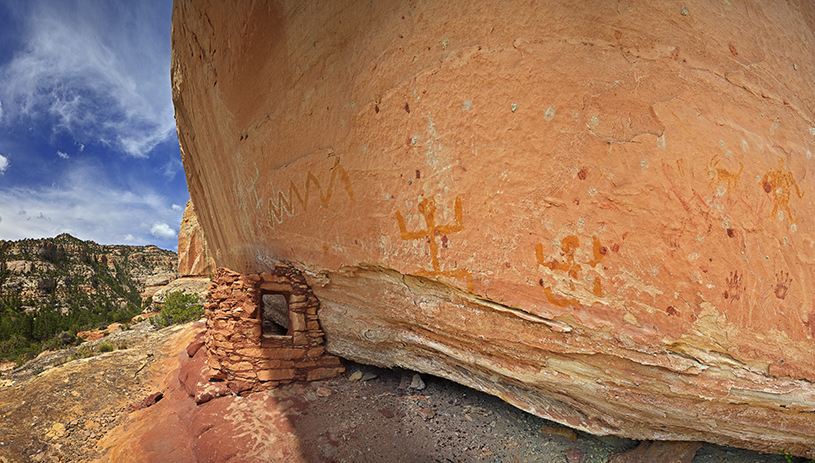 TIM PETERSON
Pictographs (painted images) of figures, hand prints, and geometric designs grace the wall near a granary in a remote canyon cut from Bears Ears in 2017.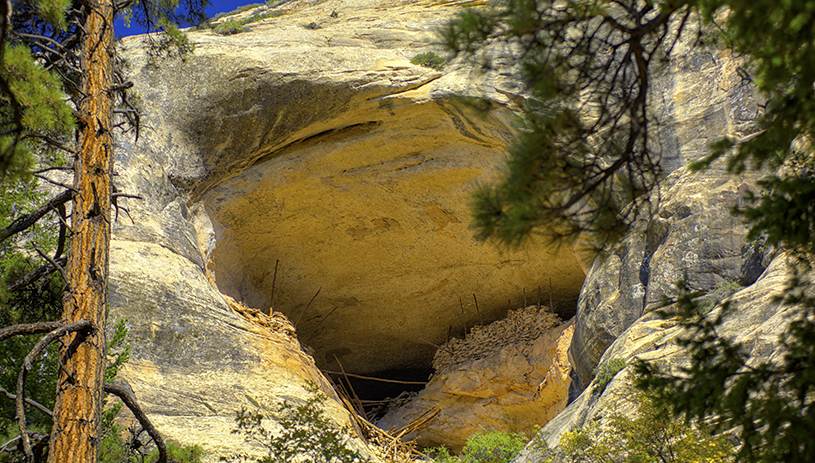 TIM PETERSON
This cliff dwelling in a cave on the far eastern border of Bears Ears National Monument may be the highest elevation cliff dwelling in the region. Now that's unique!
---
If you're interested in visiting places like these, it's important to do so with respect and reverence. These are not just places to play. Read more on how to visit respectfully ›
---
All of the places pictured here are protected from vandalism and looting by law, just as all cultural and historic resources are, but national monument designation carries with it special and elevated protections. The preservation of cultural, historic, and natural resources for which monuments are designated must be at the top of the priority list in managing monument lands. In other places on public lands, cultural resources are often identified, documented, then avoided or even destroyed as mining, clearcutting, domestic livestock grazing, or other projects are approved by federal land managers. Bears Ears deserves renewed protection, and it needs it now. Threats are increasing from careless and increasing visitation, the staking of new uranium mining claims, and pressure to lease lands for fossil fuel development. Please urge President Biden to act today.