by Lisa Winters, Research and Stewardship Volunteer Coordinator
Sometimes I feel bad for my co-workers — while they're at their desks, I run around the Colorado Plateau in the company of the most incredible volunteers, camping in epic places, eating delicious food, and wearing down my work boots. This summer we worked from the high peaks of the La Sal Mountains to the low deserts of Grand Staircase-Escalante National Monument. We moved rocks into eroded stream channels, tracked impacts of invasive mountain goats, fenced aspen stands, documented springs, and weeded. Boy, did we weed.
Join us in raising a glass to our Trust volunteers for their outstanding contributions in 2019. These 12 individuals went above and beyond; we are extremely grateful.
Jack of all Trades
Tom Mackin shared his skills and good humor no matter the task, from modifying fences for pronghorn, to fixing a broken water pump, to helping protect springs, streams, and lakes.
Rising Star
Marie Sansone joined us to stuff envelopes one afternoon. We quickly recruited her to help weed invasive plants, and then again to restore a stream on the Mogollon Rim. No matter the task, she was willing to jump in with a smile.
Most Enthusiastic Rock Mover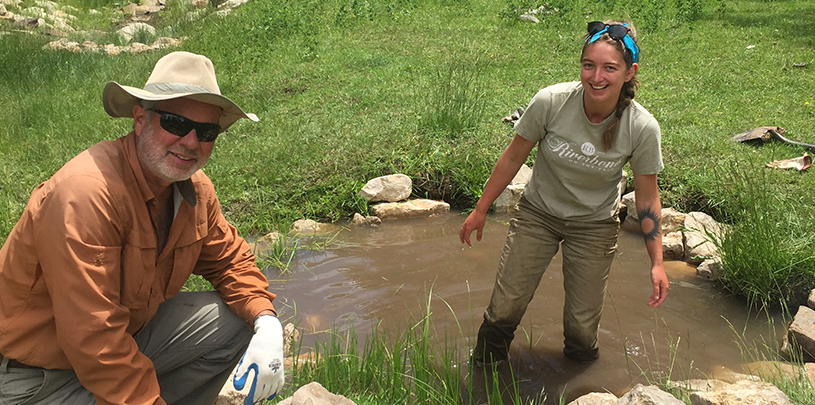 On a stream restoration trip, Heather White stood knee-deep in murky water to position limestone rocks into just the right place. All said, she helped build over 30 rock structures to protect precious surface water in Arizona.
Most Dedicated Youth Organizer
While finishing college, Lyrica Maldonado helped plan the fifth annual Uplift Conference. She also helped write four grants, raise $10,000 in a crowdfunding campaign, wrote Uplift's two-year action plan, and envisioned a community-centered approach to fundraising.
Best Storyteller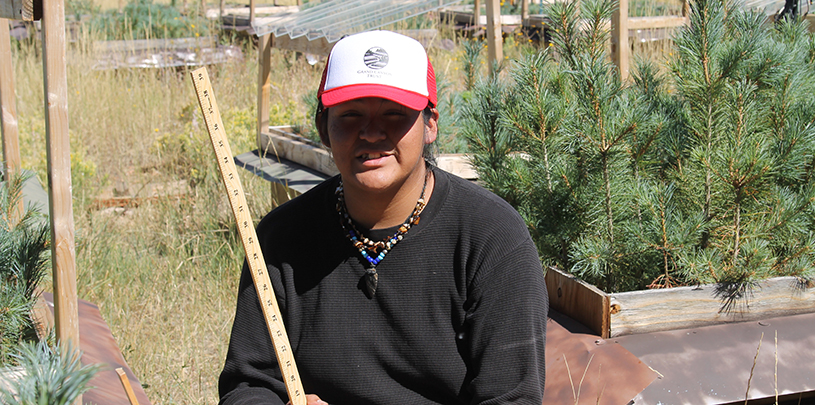 On a climate change research trip, high schooler Kai Begay shared stories from his Diné people, including the ancient tale of the Twin Warriors who defeated Ye'ii Tsoh — the monsters who lived in this world before the five-fingered people. Kai's stories changed the way participants connected to the landscape.
Star Photographer
Not only was Adrian Hernandez a skilled photographer, he also was a hard worker and thoughtful individual. Adrian helped cook dinner, wash camp dishes, and was always lending a hand to people around him.
Most Enthusiastic Volunteer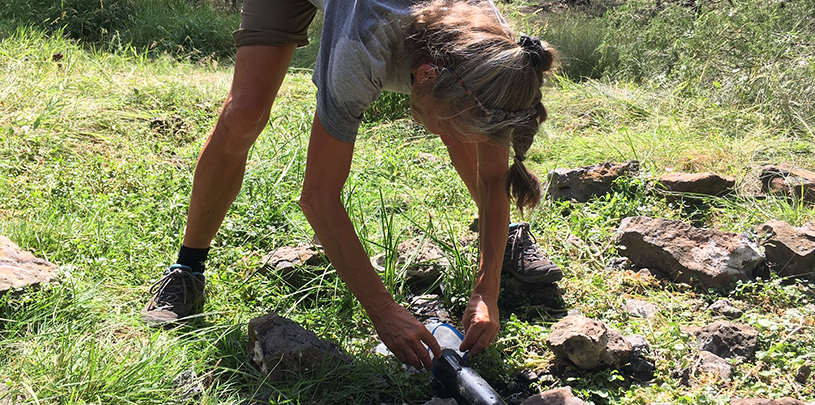 Rain or shine, Mindy Bell was always excited to find springs, identify plants, and collect data. She shared her enthusiasm with those around, boosted morale, and was eager to lend a hand at camp.
Best Partner Award
Tom Runyon has more spunk and enthusiasm for stream restoration than anyone we've met! As the hydrologist for the Red Rock Ranger District, he led us around the Mogollon Rim as we reshaped rock piles into functional desert stream channels.
Most Intrepid First-Time Volunteer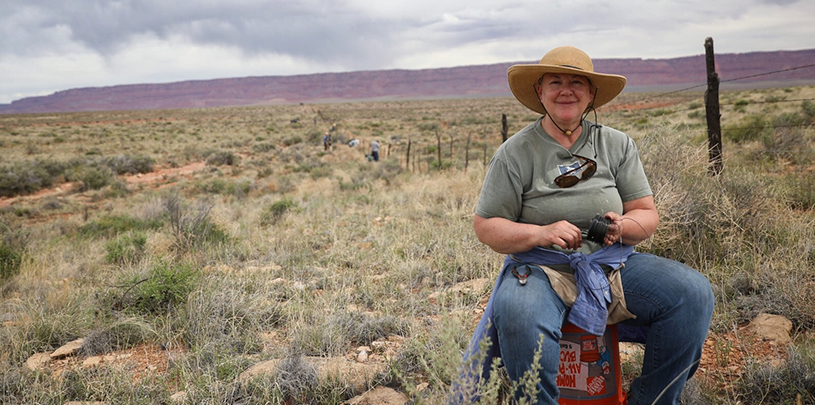 Despite trepidations about the rustic Kane Ranch accommodations, first-time volunteer Kerry Bennet dove right into fixing fences in the House Rock Valley for the benefit of our pronghorn antelope neighbors. Kerry's humor and good nature are to be admired.
Most Valuable Youth Advocate
This year, Gabby Neilson made a difference on the Colorado Plateau by building chaa'oh (Navajo shade structures), demanding climate justice from Arizona legislators, attending the LeaderShift training program, and serving on our Rising Leaders Advisory Council. We are grateful to Gabby for the dedication, skills, and passion she contributes to our work.
Most Transformed Active Listener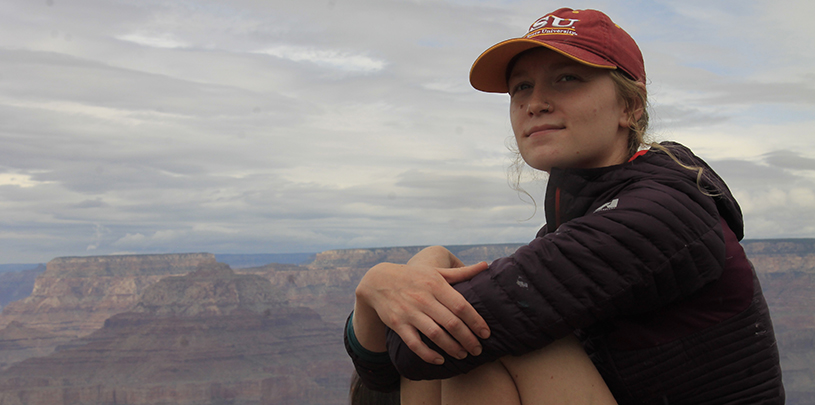 Ashley Howard, a student advocate, showed tremendous growth throughout LeaderShift 2019. We are impressed and humbled by Ashley's continued commitment to environmental justice on the Colorado Plateau.
Leader in Equity and Accountability
Eliza Van Dyk has been the coordinator of the Uplift Advisory Council's finance and fundraising team. She created an accountability survey to help meet the needs of frontline communities and organized multiple direct actions, all while navigating her sophomore and junior years of college.
We are incredibly grateful to have each and every one of these people by our side as we work to protect and restore the Colorado Plateau.