by Emily Thompson, Volunteer Director
It's hard to believe we are already at the end of another volunteer season. Without a doubt, 2016 has been one for the record books!
2016 by the numbers:
381 Volunteers
Volunteers participated in 19 hands-on conservation projects on public and tribal lands across the Colorado Plateau.
14,000 Hours
Volunteers donated over 14,000 hours of service to the Grand Canyon Trust, the equivalent of seven full-time positions. Meet a few of our 2016 volunteers ›
120 Citizen Scientists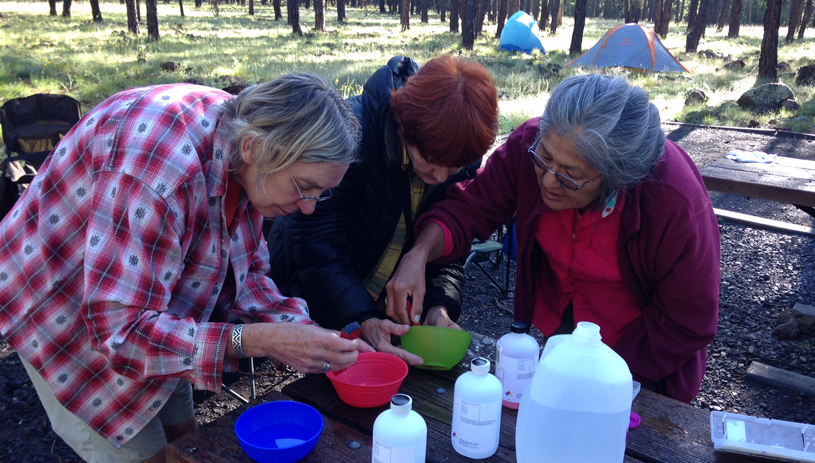 Volunteers calibrate pH meters. EMILY THOMPSON
Citizen science volunteers documented over 60 miles of ephemeral and perennial streams and evaluated the health of 25 springs for the Four Forest Restoration Initiative (4FRI). They also assisted with climate change research by planting and measuring nearly 10,000 ponderosa pine and southwest white pine trees. They supported research in southern Utah to study how plants recover in areas without livestock grazing and collected data on rare plants on Navajo lands threatened by development. Citizen scientists also supported cheatgrass mitigation efforts on the Kaibab Plateau. Read an Arizona Daily Sun story about our 4FRI volunteer trips ›
70 Percent Youth
Seven out of 10 volunteers were diverse youth ages 14-25. Read Flagstaff High School student Maya Holliday's blog about her volunteer experience ›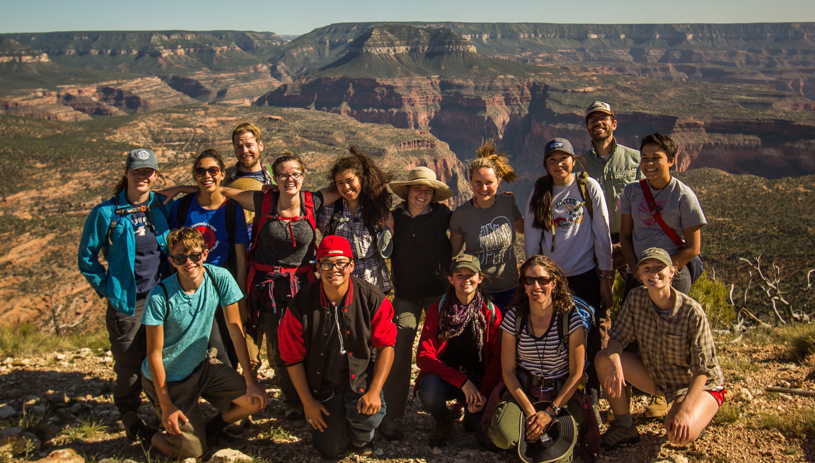 Volunteers from Flagstaff High School. MICHAEL REMKE
4,700 Internship Hours
Ten young adults contributed 4,700 internship hours and experienced what a career in conservation looks like on the Colorado Plateau. Meet our interns ›
103 Uplifters
One hundred and three young people gathered for the 2016 Uplift Climate Conference in the San Juan Mountains near Durango, Colorado to build a movement for climate justice and climate action across the region.
Volunteer Voices:
"I really value the opportunity to get my hands dirty and get up close to that which we're fighting for."

– Matt McWright, Atherton, California
"The Trust has been a positive catalyst of change not only for the Colorado Plateau, but in my own life."

- Elizabeth Blair, Belfast, Maine
"A volunteer trip with the Trust offers one-stop advocacy for all that is important about the Colorado Plateau.

– David Schaller, Tucson, Arizona
Conservation is a movement, and movements depend on the power of people to propel them forward. Grand Canyon Trust volunteers drive much of the work we do every year and we are honored to work alongside such passionate, dedicated, highly skilled, and hard-working citizens. Thank you to all of our volunteers, new and old, young and young at heart!
Join us on November 3, 2016 for our annual volunteer appreciation party to honor volunteer contributions to conservation on the plateau. RSVP now ›