by Audrey Kruse, Community Engagement Director
"I think that rock best fits over there."
"Oh look, there's another goat wallow on the ridge."
"One more gooey brownie… oh sure!"
These are the types of things we hear from volunteers during the Grand Canyon Trust field season. From stream restoration projects, to botany surveys, to documentation of non-native animals, our volunteers have given thousands of hours to conserving and protecting the Grand Canyon and Colorado Plateau. This year, though we can't celebrate our volunteers in person, we are excited to celebrate National Volunteer Week (April 19-25) by highlighting some amazing Trust volunteers.
There are six people who have achieved "double digit" feats of volunteering. These folks have each completed 10+ volunteer trips and have volunteered for 10+ years with the Trust. This equates to about 5,300 hours of service from just six incredible individuals. We asked these volunteers what brought them joy while volunteering and what advice they would give to someone who is considering coming on a volunteer trip.
Dan Shein – 10 years of volunteering, 17 trips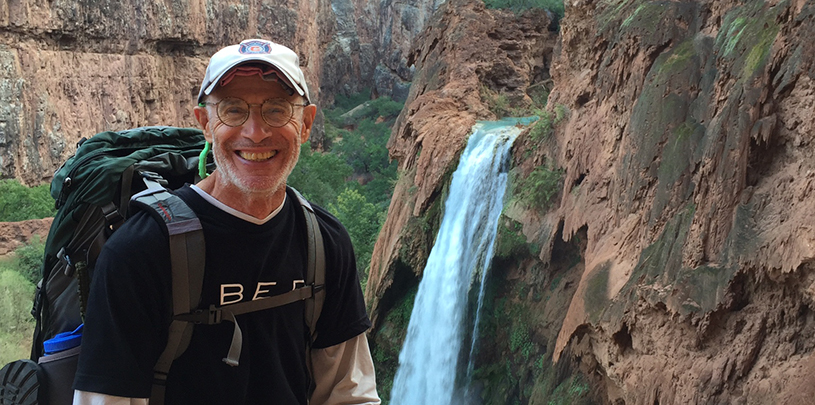 Dan has been volunteering with us since 2008 and has contributed incredible expertise to our restoration efforts. Dan volunteers with many environmental organizations in the Southwest, but says this of the Trust: "I have been fortunate to work with a very knowledgeable and dedicated field staff… they are great resources when discussing different aspects of a project, which can lead to better informed people who can comment on agency land and resource management proposals."
Diane Meuser – 10 years of volunteering, 20 trips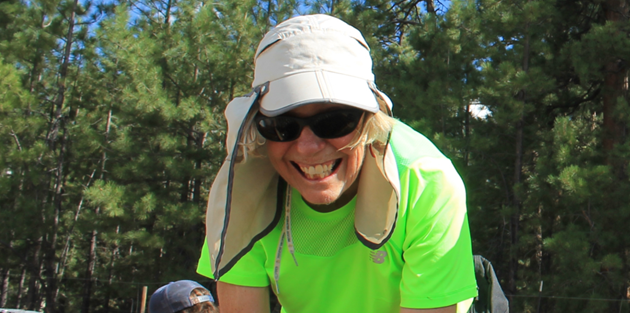 Diane has been an avid supporter of the Colorado Plateau's beavers, native plants, springs, and pollinators. She says her greatest joys have been "visiting some amazing places, which I wouldn't have known about, meeting some incredible people, and learning a whole lot about the Colorado Plateau." She urges anyone who loves to spend time outdoors to volunteer with the Trust to preserve the beautiful Colorado Plateau.
Jim Grajek – 10 years of volunteering, 20 trips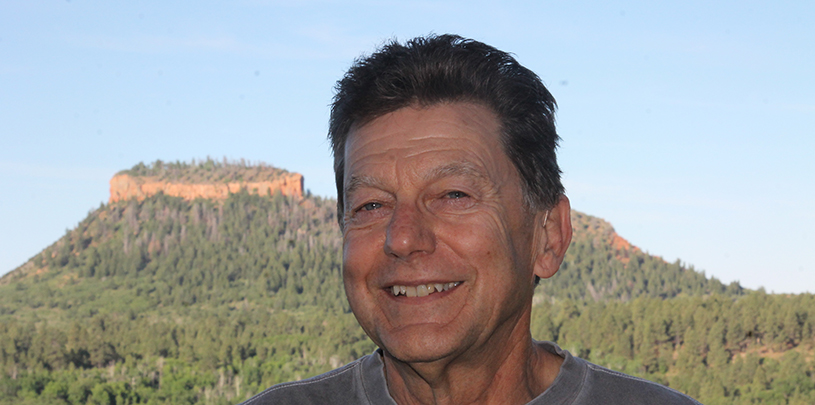 Jim joined the Trust volunteering community after hearing about it through good ol' word of mouth – our favorite way to loop in new volunteers! Jim says he volunteers because "often profits win out over the environment, and something has to balance that out. I'm choosing to be on the side of the scale that works against environmental problems." His favorite moment from a volunteer trip was when he and other volunteers built a pipe under a beaver dam to move water. The beavers' dam and lake remained intact, and a rancher was able to access much needed water for his livestock.
Denise Hudson – 10 years of volunteering, 26 trips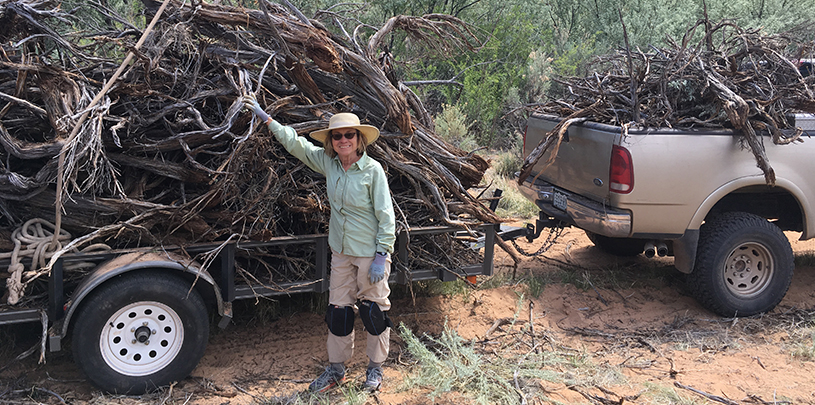 Denise is a Flagstaff, Arizona local who's been volunteering since 2007. She's an avid citizen scientist and one of the best stewards of nature around, helping with lots of field data collection and invasive species removal projects. She warns prospective volunteers, "be prepared to work hard, enjoy belly laughing, and feelings of great accomplishment."
Vera Markgraf – 11 years of volunteering, 21 trips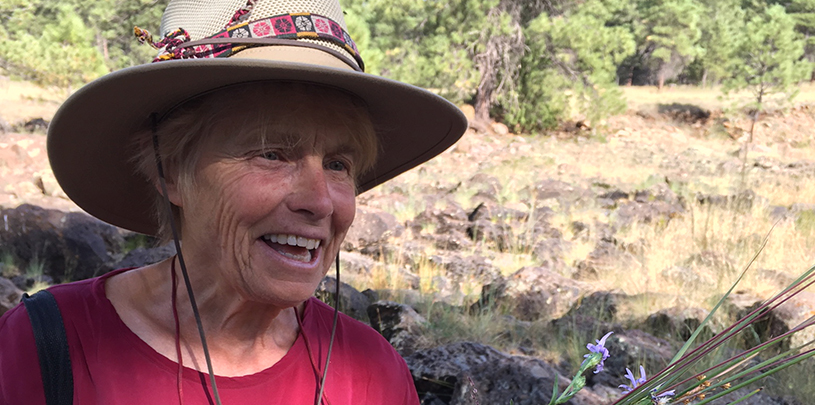 We hit the jackpot when Vera found her way to the Trust – not only is she an incredible resource to us as a botanist, but she enjoys sharing her knowledge and love of plants with others. Vera has kept coming back the Trust for all these years to "meet other nature freaks, see great backcountry, work hard, get fed five-star dishes, and come home feeling like you've tackled the world's most urgent problems". We can't think of better reasons to volunteer than those!
Gisela Kluwin – 12 years of volunteering, 32 trips
Gisela has been sharing her incredible love of all things botanical with the Trust since 2007. Over her 32 trips, she has enjoyed working with outstanding crew leaders and exploring hidden corners of the Colorado Plateau. Her early trips to do tamarisk removal in the Grand Canyon awakened her still-lasting interest in plants and led to many more wetlands fencing trips, springs assessment trips, and habitat restoration trips, to name just a few. Her message to prospective Trust volunteers: "Go for it! You will reap riches way beyond your imagination."
During National Volunteer Week, we send a big heartfelt thank you to these amazing volunteers and the hundreds more who have shared their time and talents with us over the years. The Colorado Plateau is a better place because of each and every one of you.