by Sarana Riggs, Grand Canyon Manager, and Jack Pongyesva, Grand Canyon Associate
Leading up to the centennial anniversary of Grand Canyon National Park in February 2019, a group of Native voices came together to reflect on the park's history of injustice and oppression of Native peoples and chart a path forward. More than three years later, as the park enters its 103rd year, the Intertribal Centennial Conversations Group continues its work to place Native voices at the forefront of education, stewardship, and economic opportunities in Grand Canyon National Park and its surrounding gateway communities.
In addition to building relationships with the park and new superintendent, educating rangers and interpretive guides, and advocating for a seat at the table in management decisions, here's what the Intertribal Centennial Conversations Group is up to:
Bringing Indigenous-directed education to the Grand Canyon
The group is in the process of creating a Native history and culture curriculum to teach guides, educators, park employees, and others about Indigenous connections to the Grand Canyon. Over the next year, the group will continue to work with the 11 affiliated tribes of the Grand Canyon, the National Park Service, and other partners to create maps, lesson plans, trainings, and more.
Tapping into Grand Canyon tourism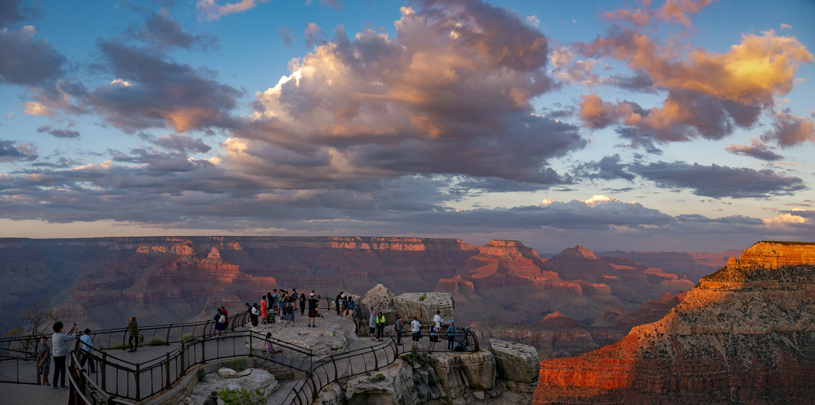 MICHAEL QUINN, NPS
Each year, the Grand Canyon draws millions of visitors and their wallets to the park. Pre-pandemic estimates put visitor spending around $890 million in local gateway areas. But how much of this Grand Canyon economy is shared with the surrounding tribal communities, whose people have been pushed off their ancestral homelands and replaced by our nation's crown jewel national park? The answer is little.
In August 2022, the group is planning a Native economic summit called "Emergence" that will take place at Grand Canyon National Park. Over several days, Native entrepreneurs will discuss how Indigenous communities surrounding the park can reshape regional tourism without harming their cultural identities. How can we highlight our culture through art, music, food, guided tours, and guest lodging? The summit will open up conversations about tourism, support innovation of Native entrepreneurs, present tools and different ways of breaking into the Grand Canyon economy, and honor cultural values.
Healing from the past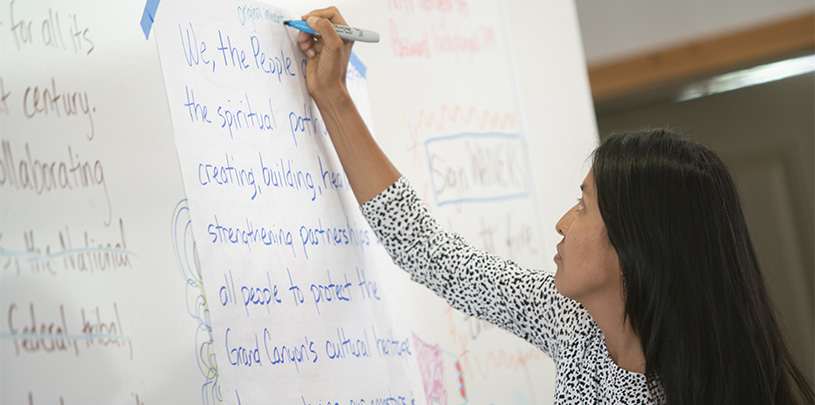 JAKE HOYUNGOWA
Born from the group's first meetings, initiatives like the Emergence summit and the cultural education curriculum form healing pathways to safeguard the connection tribes have held to the canyon since time immemorial and maintain today.
It's impossible to speculate how things would differ if Native peoples were never pushed off their ancestral homelands in or around the Grand Canyon. In recent years however, hope has slowly sprouted from the Intertribal Centennial Conversations Group's work. Through partnerships, the group continues to make steady progress toward a day where Native communities and Indigenous voices have a say in how things are done and how lands are managed in the Grand Canyon region.
Next time you visit Grand Canyon National Park
The next time you soak in the Grand Canyon's spectacular views, know that there are 11+ tribes that come from the canyon and have origin stories tied to this place. There is evidence of us as Indigenous people everywhere. There are homes you don't see above and below the rim. We have always been and still are connected to the canyon. There's a rich history, if you want to learn.