by Sarana Riggs, Grand Canyon Manager
This year, Grand Canyon National Park is celebrating the centennial anniversary of its designation. The park has planned many events throughout the year, with lineups of great entertainers, artists, musicians, and speakers to talk about the history and geology of the canyon.
While this all seems great, joyous, and celebratory, there is another side of the story that is untold from the Indigenous perspective. That is why we formed the Intertribal Centennial Conversations.
So in December 2017, over 30 community members from tribes across the Colorado Plateau, along with allied participants and advisers, came together and formed the Intertribal Centennial Conversations group, a spin-off from the larger Colorado Plateau Intertribal Conversations group.
A few months later, we convened for the first time. Our conversations centered on the history of Indigenous life before colonialism — how we lived in our surroundings with our inherited teachings — and how the establishment of the park has impacted our tribes. How do we heal from historical trauma? What is our current relationship with federal agencies, including the U.S. Park Service? And what are our common goals to ensure more open, direct, and communicative dialogue with the park and other agencies in the future?
Looking back to look forward
To keep the momentum of the centennial year going into future generations, the group created the following vision statement. It reflects why we came together, where we are now, and what we want to share while commemorating the centennial.
We, the descendants of ancestral inhabitants of the Grand Canyon, acknowledge the spiritual pathways of our ancestors by commemorating our Indigenous presence and sharing our true history while we begin to heal, build, and strengthen relationships with all people to protect the Grand Canyon's heritage.
For further emphasis, the group stated its mission as commitments to preserve our relationships to the canyon, protect the entirety of the Grand Canyon, proclaim our unique histories and experiences, and explore economic paradigms that honor the Grand Canyon's sacredness.
With this renewed sense of hope, the Intertribal Centennial Conversations' intentions of building new relationships with the park seem promising.
Forging new relationships
In May 2018, the group shared a draft list of more than 40 action items with Grand Canyon National Park, Grand Canyon Conservancy, and other potential partners. With support from park staff and encouragement from leaders, the Intertribal Centennial Conversations group is now assisting in the planning of centennial events and working toward many short- and long-term goals.
The group organized its recommended actions into the following categories:
Education and interpretation
Through respectful collaboration among agencies and participating partners, the group's general ideas for increased education and interpretation of Grand Canyon National Park include:
Providing a more inclusive narrative of the park through educational programs, public statements, events, and ceremonies.
Creating opportunities to visit and learn within tribal communities that surround the national park and for intergenerational learning between Native elders and youth.
Featuring contemporary and diverse tribal perspectives about the national park in public presentations, videos, multimedia productions, and interpretive programs.
Economic opportunities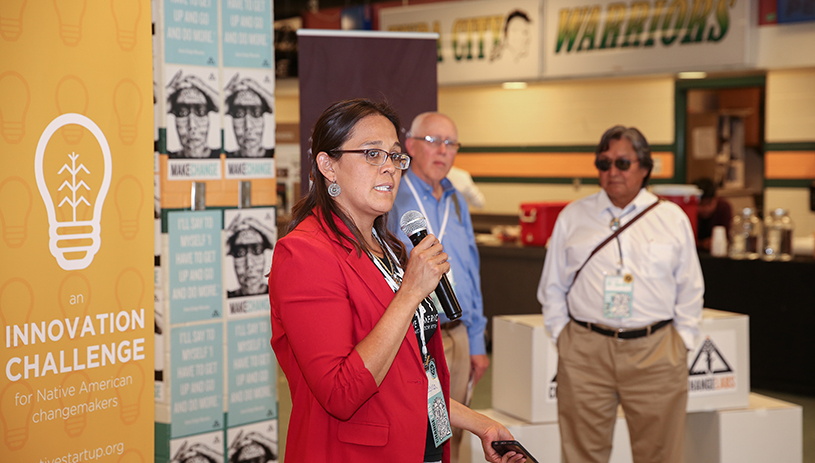 The group plans to convene an economic summit for Native-owned businesses, entrepreneurs, concessionaires, leaders from surrounding communities, and experienced advisers to exchange information, promote community-supported economic opportunities, and discuss the following ideas:
Creating new tourism-related businesses, such as tribal museums and destinations within and outside of the park, tribal sales outlets, guide services, and cultural immersion experiences.
Improving infrastructure to expand community-owned businesses.
Forming a task force to explore economic paradigms that honor Grand Canyon's sacredness.
Stewardship initiatives
These recommendations are longer-term and may require changes to federal laws and policies. The commitment is to improve the stewardship of the Grand Canyon by collaborating with Native people throughout the region and seeking greater involvement and inclusion of traditional ecological knowledge in the management of the park. We've proposed creating a Grand Canyon Stewardship Council to directly involve tribal communities through cooperative agreements and partnerships to better manage and interpret public lands that adjoin tribal lands.
If there is one thing that we have learned throughout this process, it is that as one tribe we cannot make a change. But as many tribes with a single voice, we can be more open and receptive to Indigenous voices during Grand Canyon National Park's next century.