by Julia Sullivan, AmeriCorps VISTA Youth Engagement Coordinator
Summer's recent arrival has got us thinking about the new interns that we're welcoming through our doors. As we've prepared for this new group, it's been rewarding to catch up with some of our former interns and see how they have applied the skills they developed during their time at the Grand Canyon Trust to impressive and varied pursuits all around the country.
While the academic, professional, and geographic areas they have chosen vary greatly, they are alike in that they are all endeavoring to be a force for good in this world. Here is part two of our post, Former Grand Canyon Trust Interns: Where They Are Now.
Ana Miller-ter Kuile
Then
Ana worked as the Trust's AmeriCorps youth engagement volunteer coordinator from 2013 to 2015. In this role, she helped to develop curriculum for volunteer trips focused on water and climate change, primarily with high school and college students. She was also involved in planning the inaugural Uplift Climate Conference, which held its third annual event outside of Moab, Utah in September 2017.
Now
Ana is currently a PhD student at the University of California, Santa Barbara, where her research has been strongly influenced by her experience at the Trust. She works in a community ecology lab that focuses on the theme of anthropogenic change and how communities of organisms are impacted by humans. She works on the Palmyra Atoll in the middle of the Pacific Ocean and views the systems there as an analog to systems she knows and loves on the Colorado Plateau, such as its springs and mountaintops.
Lindsay Martindale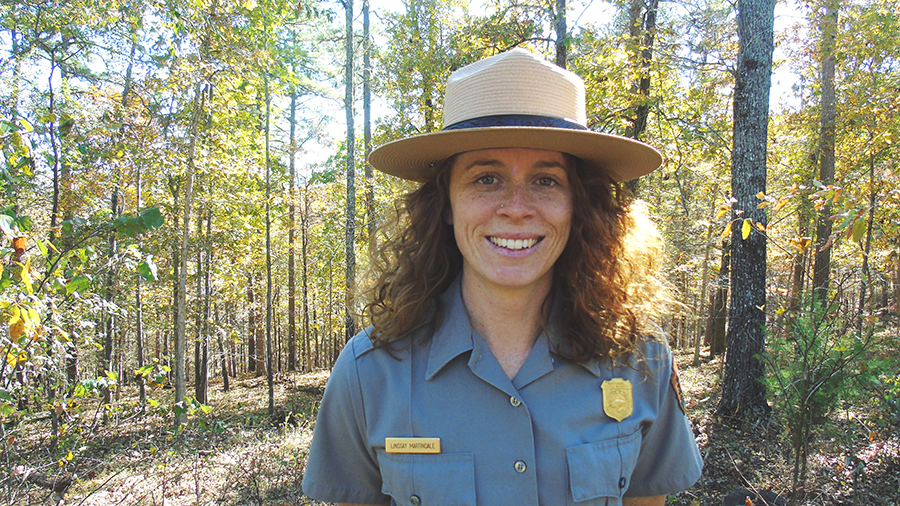 Then
Lindsay worked as the Trust's AmeriCorps volunteer coordinator from 2011 to 2012 and was mostly involved in engaging local and regional communities in conservation projects throughout the Colorado Plateau. She led volunteer trips that carried out pronghorn fence modification, a flora survey of Vermilion Cliffs National Monument, habitat assessment in southern Utah for nuisance beaver relocation sites, grazing assessments on Utah public lands, and much more.
Now
Lindsay's time with the Trust greatly influenced her appreciation for public lands and passion for community outreach and engagement. After working various science technician jobs in stream ecology, she found her niche as a park ranger with the National Park Service on the Buffalo National River, America's first national river. She loves working in interpretation because there are endless opportunities for creativity, and she is able to share her passion for public lands while also learning from locals' stories.
Lindsey Ratcliff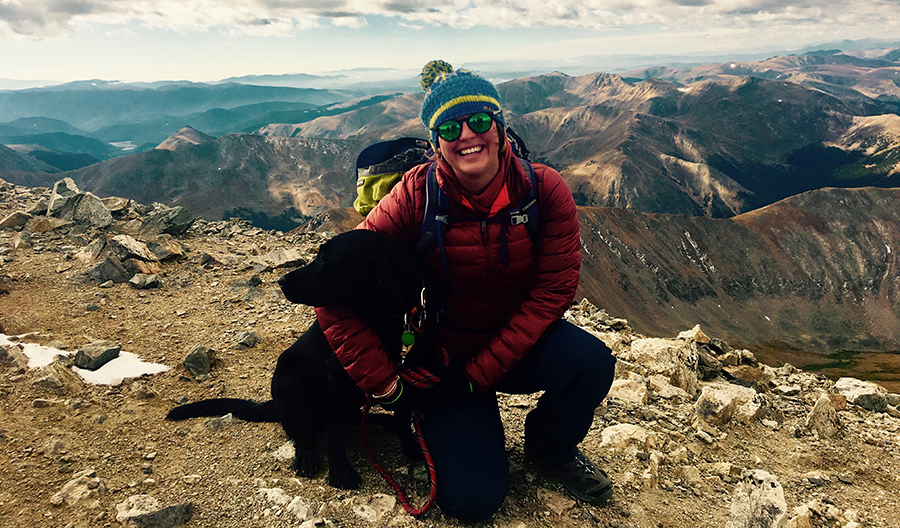 Then
Lindsey worked as a legal intern with the Trust in the summer of 2017, during which time she authored several legal memoranda analyzing the best circuit to litigate privileged documents under the Freedom of Information Act, the statutory frameworks of the Clean Water Act and the Arizona Environmental Quality Act for surface water and groundwater protection permits in Arizona, and the political factors that fostered Colorado's adoption of the state's Methane Rule.
Now
Lindsey is a student at the University of Denver Sturm College of Law, where her coursework focuses on a range of environmental topics. She works as the symposium editor for Denver Water Law Review, which is titled "Forging Sovereignty, Self Determination, and Solidarity through Water Law." The symposium will explore how indigenous, Latino/a, and black communities have used water law individually and collectively with others to empower themselves to achieve equitable water rights and water quality outcomes.
Jack Pongyesva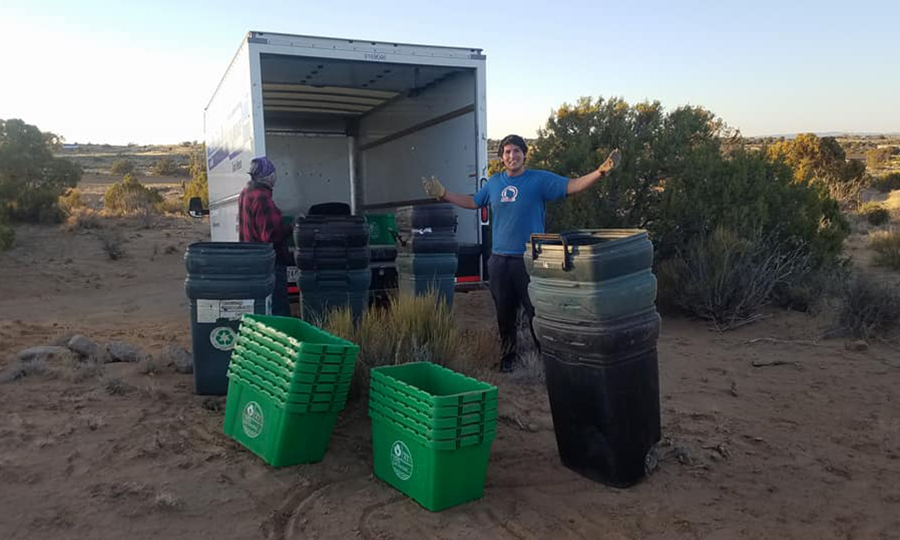 Then
Jack joined the Trust as an energy program intern in 2017.
Now
Jack is currently working with his sister to establish a private recycling business in Northern Arizona and on the Hopi reservation with the goal of encouraging widespread recycling and reducing landfill waste throughout the region and on tribal land. Their work currently has them travelling and visiting schools throughout Arizona to educate youth on the subject of recycling.
Rachel Esbjornson
Then
Rachel worked as the AmeriCorps volunteer coordinator with the Trust from 2013 to 2014. In this role, she worked closely with youth and coordinated botany-focused volunteer trips throughout the Colorado Plateau. She remembers the experience of monitoring aspen exclosures and other passive restoration projects as having instilled in her an appreciation for the resilience of natural ecosystems and the potential of conservation work.
Now
Following her time with the Trust, Rachel graduated from the Arizona School for Integrative Studies as a massage therapist. She then worked in Alaska as a massage therapist, yoga instructor, and kayak guide before returning to her home state of Montana, where she has continued to build on her experience as an educator with the Trust, working as an experiential outdoor science instructor and teaching a body awareness course at Health Works Institute. She is also passionate about sustainable food systems and has worked on an organic farm while establishing her private practice in Bozeman.
Claire Martini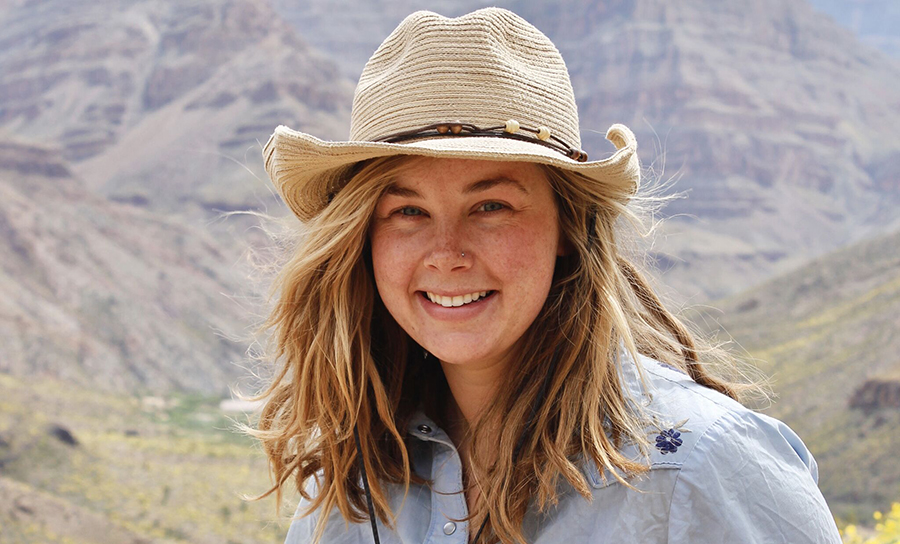 Photo: Allison Bolgiano
Then
Claire worked at the Trust from 2014 to 2017, first as the AmeriCorps citizen science volunteer coordinator and later as its Uplift and youth engagement coordinator. She worked on citizen science projects with volunteers throughout the Colorado Plateau and helped to name, define, and strategize about what a youth conservation movement could look like alongside the founding Uplift team. In her second year, she worked to hone the movement's strategic message to focus on the theme of climate change.
Now
Claire now works as the volunteer and outreach coordinator at the Mountains to Sound Greenway Trust, an organization that seeks to inspire conservation action across the 1.5 million acre landscape form Seattle to central Washington. In this role, she manages the Greenway Trusts' volunteer program, which engages with over 5,000 volunteers every year across several hundred events. Since returning to the Pacific Northwest, Claire has enjoyed watching the Uplift program continue to grow!
Amanda Smith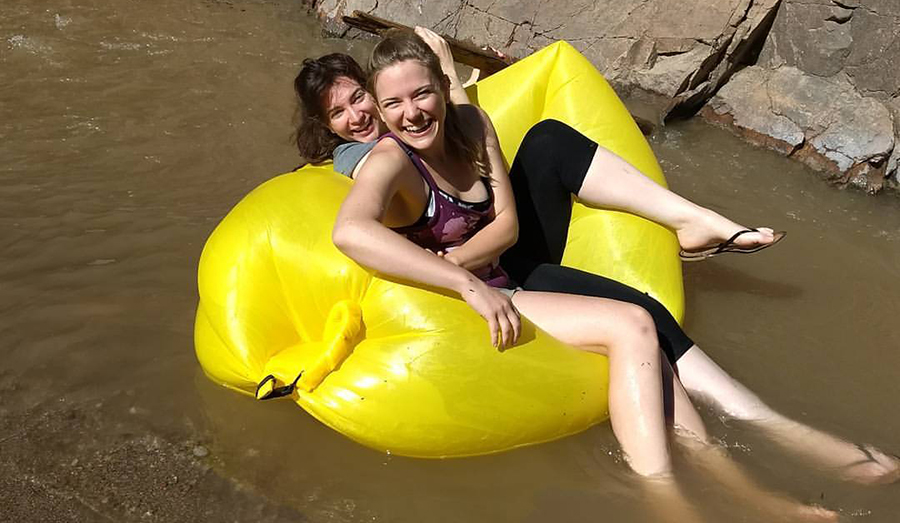 Then
Amanda worked as the Trust's AmeriCorps volunteer coordinator from 2012 to 2013. In this role, she co-led a team of volunteers in an effort to groundtruth a mountain lion habitat connectivity model — an experience that opened her eyes to long-term impacts that land-use decisions can have well beyond urban areas and helped to shape her career goals.
Now
Having completed a master's degree in urban planning, Amanda now works on water policy and community engagement at the Sonoran Institute, a community-based conservation organization. Her work focuses on the Santa Cruz River in southeastern Arizona, where the Sonoran Institute is working to retain and restore flows, reconnect communities to this historic river, and revitalize the corridor to feature the river as an amenity.
---
We are so proud as we follow our former interns and can't wait to see what they do next!
If you're interested in pursuing an internship or AmeriCorps position with the Grand Canyon Trust or know someone who might be, learn more about our Rising Leaders Program and job opportunities here ›