by Audrey Kruse, Community Engagement Director
The snow is still falling, but it's not too early to start thinking about your summer plans. Can we count you in to help protect and restore the Colorado Plateau this upcoming field season?
Registration for our 2020 volunteer trips is now open. Whether you have a weekend free to help fix fences at Kane Ranch or can't wait to break in your boots and work gloves on a week-long weeding trip to the largest aspen stand in the world, you can make a difference for the places you love. Trust volunteer trips are a wonderful way to experience the Colorado Plateau and meet a great community of fellow conservationists. We hope you'll join us!
Check out our full calendar of trips ›
Riveting Restoration
Itching to get muddy and rearrange rocks? Join us on a three-day stream restoration project in Coconino National Forest. You'll build rock structures to slow erosion, create pools, and preserve precious surface waters for the animals, plants, and insects that rely on them. Learn more ›
Pronghorn Protection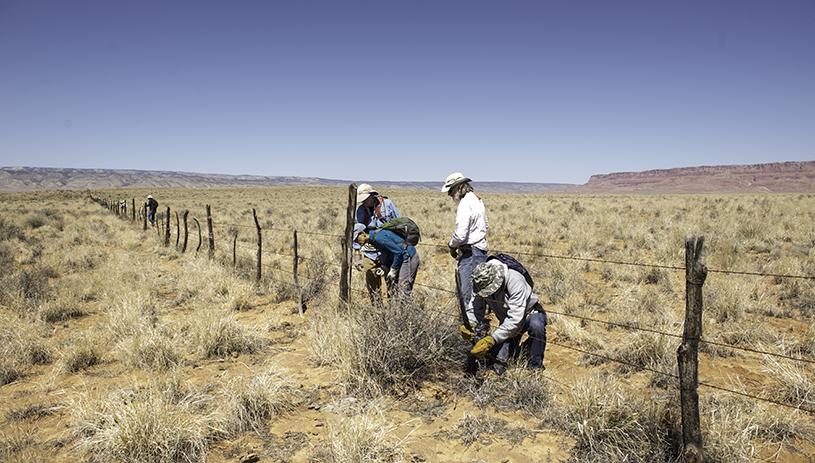 Love vast, open country? Pronghorn antelope do too, but they won't jump over the barbed wire fences that crisscross the landscape. Spend a weekend at Kane Ranch in House Rock Valley, Arizona to help create pronghorn-friendly crossings. Sign up ›
Weeding Warriors
Soak up the sights of the sublimely beautiful Left Fork of Huntington Creek and Pando aspen clone while removing invasive thistles and weeds. Your sweat will build on a six-year volunteer effort to restore these landscapes. Help keep our public lands healthy ›
Where Cows Don't Graze Blitz
Past Where Cows Don't Graze trainees, this one's for you. Join us for a one-day blitz at one of five locations across the plateau, where you'll conduct final observations. Help build the body of knowledge about conditions of ungrazed lands. Sign up ›
Johnson Lakes Jamboree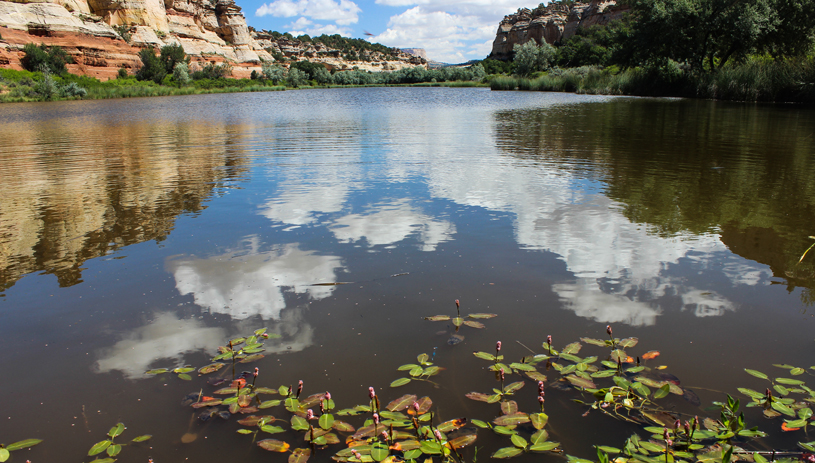 We're headed to Johnson Lakes Canyon again! This year, volunteers will pull invasive plants, document the recovery of the landscape, and, of course, enjoy delicious meals and great conversations. Snag your spot ›
Keeping Tabs on Uranium Mining
We are looking for dedicated volunteers to learn monitoring protocols and go out four times a year to take photos and document conditions around Canyon Mine, a uranium mine near Grand Canyon National Park. If you live around Flagstaff or Williams, Arizona, this is the project for you ›
Escalante Springs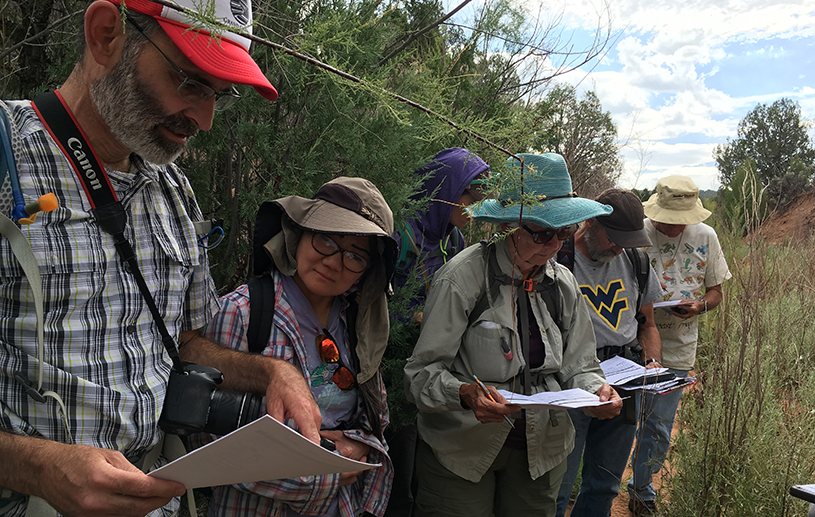 Calling strong hikers! We need you to help document conditions of springs near Escalante, Utah. You'll study water quality, perennial flows, wildlife uses, and human history to determine the best restoration approaches. Count me in ›
Budding Botanist Training
Have a green thumb? Former Trust Volunteer Program Director Kate Watters will put on a two-day botany training for volunteers who are interested in being "on-call" for botany and plant identification work. Sign up if you are interested in helping throughout the year ›
---
---
What happens after I sign up?
You'll receive lots of information about the trip, logistics, and what to expect. Whether you're a new or returning volunteer, we're looking forward to working with you this summer!
If you're interested in volunteering but can't join us in the field, you can also contribute from your home or in the Flagstaff office. Find out how ›