by Lisa Winters, Research and Stewardship Volunteer Coordinator
It's that time of year again! Mornings are chilly and snow is still falling here in Flagstaff, but the days are getting longer, spring flowers are beginning to poke out of the soil, and soon it will be time for fieldwork.
We have a packed calendar for 2019, and we need your help. Registration is now open to join us in the field. We'll be grabbing our clipboards and documenting mountain goat impacts in the La Sal Mountains, repairing fencing on our hands and knees in House Rock Valley, learning about destruction of piñon-juniper forests, and doing everything in between.
Which volunteer trip is right for you?
Let's survey some springs
Armed with GPS units, data sheets, and cameras, we'll head out on a geocache-like adventure to find these little-known hot spots of biodiversity across northern Arizonan forests. Join us in June or August.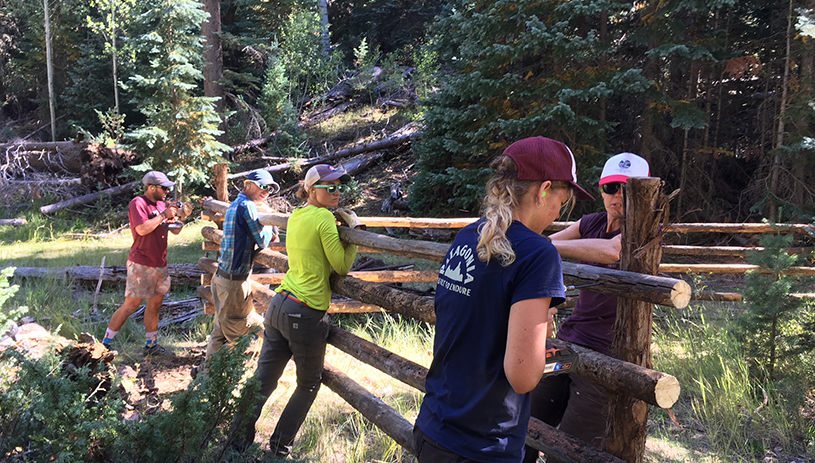 Lace up your hiking boots, and survey streams
This trip will be a hiker's dream. We'll crisscross the Mogollon Rim by foot, following stream channels and documenting where we find water and where it's dry, all made simple by an app on your cellphone.
Scramble up mountains
Are you ready to hike miles of steep scree slopes above tree line? We'll set out to identify endangered alpine plants, tracking the damage that mountain goats inflict on these delicate native species.
Contribute to our grazing project
We're set on documenting all the places on the Colorado Plateau where livestock don't graze — and we need your help. Join us for a weekend in May or June and learn how to record, photograph, and make critical observations in these places. Then, put your newfound skills to the test with independent surveys.
Learn what's happening to piñon-juniper forests across the plateau
Join us as we learn how to "read" piñon and juniper communities before and after their removal. Too few people are familiar with piñon and juniper or the associated plants and wildlife that need them to survive. Hundreds of thousands of acres of piñon-juniper have been clear-cut, with many large areas awaiting the same fate. Join us as we stand up for piñon-juniper and learn how to be effective advocates for public lands.
Help us care for the Pando aspen clone
Spend the day on the shores of beautiful Fish Lake removing invasive plants within the oldest, largest aspen stand in the world. You'll leave with a better appreciation of those majestic beauties with the quaking yellow leaves.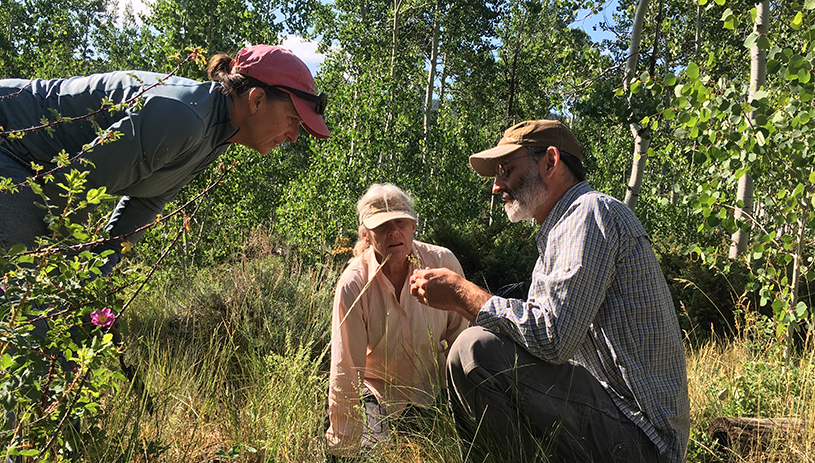 Dig into thistles and thorny grazing issues
On this trek we'll follow the trail at Left Fork Huntington Creek as it weaves along the river and through alpine meadows. Removing invasive plants as we walk, we'll learn how critical this work is in order to reduce non-native species and restore healthy public lands.
Restore Johnson Lakes Canyon
Our annual excursion to Johnson Lakes Canyon is one for conservationists of all shapes and sizes. We'll learn about national monument protection, grazing issues, water quality, native plants, recreational impacts, and more. You'll be immersed in the hot topics as we get down and dirty, pulling invasive plants to protect a beautiful piece of southern Utah, all the while surrounded by Grand Staircase-Escalante National Monument.
Join us to protect pronghorn
Did you know that pronghorn don't jump? These speedy land mammals have never needed to, but now with fences everywhere, they're in trouble. Join us at the lovely Kane Ranch for a weekend of fence repair. We'll remove miles of barbed wire and replace the bottom strand with a smooth wire that pronghorn can slip right under.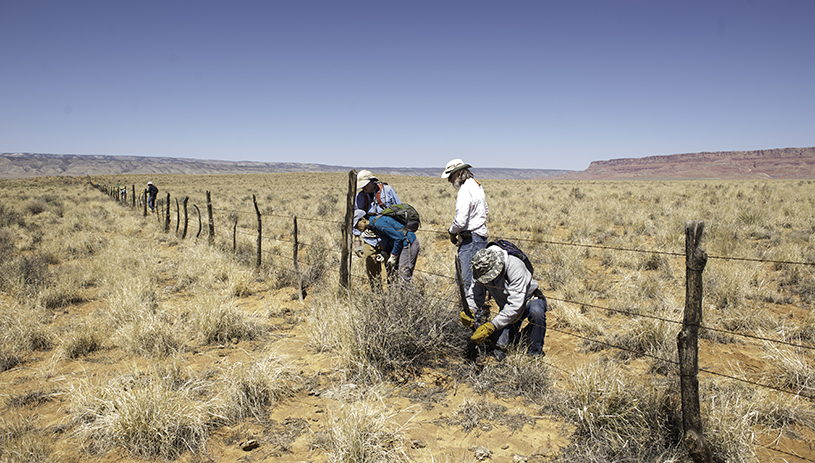 Attend a spring restoration extravaganza!
We'll end the summer on a high note, using the data we collected on a previous trip to inform the restoration of a spring on the Coconino National Forest. We'll build fencing, move rocks, and pull weeds — all in a short weekend's time. You don't want to miss the feel-good event of the summer!
Can't find what you're passionate about? Curious how you can lend your skills? Don't have the time to commit to a field project? Learn more here about how you can contribute from home or office. We're looking forward to working with you this summer! Check out our 2019 volunteer trips ›